[ Home | Staff & Contacts | HiFi Playground | Listening tests | DIY & Tweakings | Music & Books ]
Len Gregory, The Cartridge Man, passes away at 76 (1944-2020)
One of a kind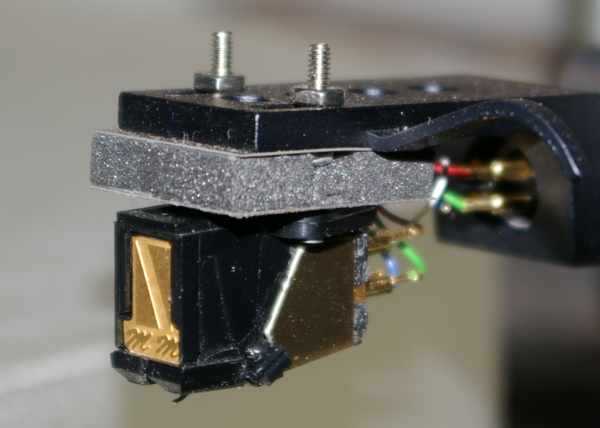 [Italian version here]
Author: Lucio Cadeddu - TNT Italy
Published: December, 2020
At the end of October Len Gregory, better known as The Cartridge Man, has sadly passed away at 76. Len was a quite unique man. Started his carreer as an actor, he then devoted himself to the world of analogue replay. The first time I came across his very first design dates back to 2001, that's 19 years ago!, when I reviewed his The Music Maker cartridge, apparently a highly-modified Grado Prestige-series cart. That review took me a lot of time, because I was eager to test it under many different playing conditions. The reason was simple: Len Gregory was the man (and the voice!) behind the HiFi News & Record Review test record, hence I was being particularly picky while setting the cart up, in a such a way that it could pass each and any torture track of that test LP.
At that time, my Roksan Artemiz tonearm wasn't exactly easy to set up correctly but I succeeded and...what a great sounding cart was that one! Len patiently awaited the review to be completed and published, supplying precious advice on set up all the while.
Few years later we reviewed the updated versions of that wonderful cart, that is the Music Maker II and the Music Maker III (together with his cart Isolator). Len was also a master in retipping worn-out stylii, hence we reviewed an AudioTechnica AT33e wonderfully retipped by him and also a Decca London. Other world renowned designs by The Cartridge Man were the Conductor air-bearing tonearm and the Stylus gauge and level. These links bring you directly to our reviewes of his designs. Actually we reviewed everything Les made, and this speaks louder than a thousand words.
He was such a friendy, helpful and engaging man that we will deeply miss him. He was also a profound expert of classical music and Radford valve amps! His ideas and designs will surely be missed...
© Copyright 2020 Lucio Cadeddu - direttore@tnt-audio.com - www.tnt-audio.com

[ Home | Staff & Contacts | HiFi Playground | Listening tests | DIY & Tweakings | Music & Books ]