[ Home | Staff & Contacts | HiFi Playground | Listening tests | DIY & Tweakings | Music & Books ]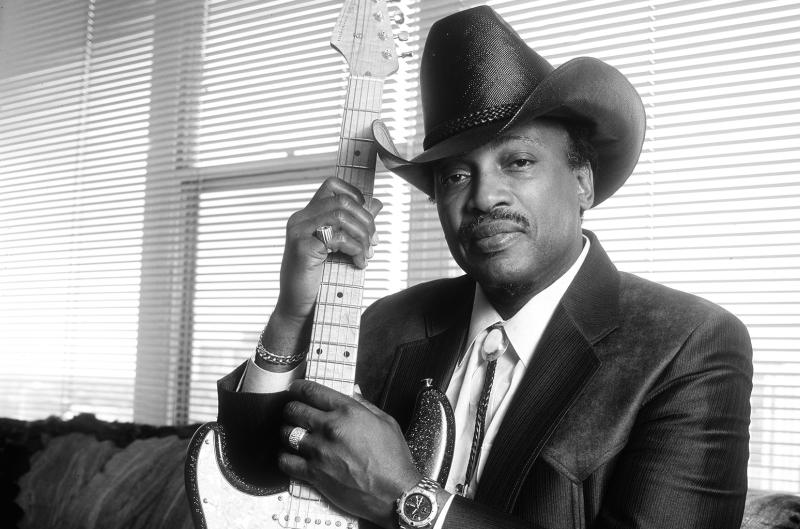 Reviewer: Andy Norman - TNT UK
Reviewed: October, 2018
Another Legend of the Blues Leaves Us
We at TNT Audio were sorry to learn this week of the death of Otis Rush, one of the great Chicago blues guitarists. As well as a fantastic player in his own right, Rush will be remembered for the influence he had on successive generations of players, notably the 60's generation of Clapton et al, and, notably, Stevie Ray Vaughan - who named his band, Double Trouble, after one of Rush's songs.
One of seven children, Otis Rush was born in 1935 in Philadelphia, Mississippi. One of his brothers played the guitar and one day Rush picked it his instrument. Being left handed he turned the instrument upside down to play it – with the treble strings at the top – and he maintained this rarest technical approach for the rest of his life. The young Otis moved to Chicago when he was 13 or 14 years old after letters home from one of his sisters described the blues scene there. By the time he was twenty years old he was becoming established as a player and singer in the clubs of the South and West of the City.
In Chicago he met and was inspired by Muddy Waters and Otis's playing developed rapidly as he played alongside Buddy Guy and the (wonderfully named) Magic Sam. The city at that time was hotbed of innovation in the blues and Rush is widely recognised as one of the pioneers of the West Chicago sound, which added a sophistication as well as an urban bite to the country blues that travelled North with people hoping to escape dire poverty of the rural South. He was recruited to Cobra Records in 1956 by Willie Dixon, who did A&R for the label (as well, of course, as being a pianist and songwriter himself).
Rush had considerable early success in building a reputation with hit songs, including his first and still probably his best known single, "I Can't Quit You Baby" which was an R&B hit for Cobra in 1956. This remains an astonishing tour de force of blues playing and howling which should be essential listening for anyone exploring the genre today, either as player or listener. His sound has an immediacy and impact that cuts through the years since its recording in a way few records of the time achieve.
Despite this early success and consistently busy career as a live performer, his recording career seems to have been erratic. He complained of ill treatment by record labels but is also said to have lacked some of the self-promotion skills of his better known contemporaries. He made a couple of albums in the late 1960's ("This One's a Goodun'" in 1968 and "Mourning in the Morning" on Atlantic in 1969) but this short run stalled after he signed to Capitol Records in 1971. He recorded an album, prophetically entitled "Right Place, Wrong Time" for them in 1971 but they never released it. Rush finally bought the rights from Capitol and it was belatedly released on a niche label in 1976. Live albums featured more prominently in the later 1970s. He continued performing into the 1980's, getting the recognition he deserved, being inducted into the Blues Foundation Hall of Fame in 1983 and performing with Eric Clapton at the 1986 Montreaux Jazz Festival.
Overall it seems to have been a typical story. Like many blues artists he endured periods of public and industry neglect followed by comeback albums in the 1990s. "Ain't Enough Comin' In" the title track of his critically acclaimed early 1990's release, bemoans the economic conditions of those lean years. It's another monster of a guitar performance and great expression of modern blues, the similarity to Stevie Ray Vaughan's playing being most striking.
Rush suffered a stroke in 2003 from which he never fully recovered and it was from resulting complications that he finally died. Whilst I think it's fair to say that he will be remembered by many for his influence and some of his music is a little hard to find (Spotify, for example, is missing some of his most acclaimed material) it is well worth digging out for its enduring vocal power and instrumental prowess.

© Copyright 2018 Andy Norman - andy@tnt-audio.com - www.tnt-audio.com
[ Home | Staff & Contacts | HiFi Playground | Listening tests | DIY & Tweakings | Music & Books ]