[ Home | Staff & Contacts | HiFi Playground | Listening tests | DIY & Tweakings | Music & Books ]
Old Wine in New Bottles
Further Vinyl Frontiers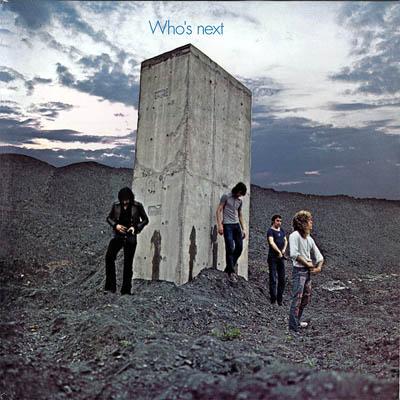 Product: Supermarket heavyweight vinyl reissues
Reviewer Mark Wheeler - TNT UK
Was 2017 a bumper harvest or a glut of old tat?
Sainsbury's (other supermarkets are available) sell vinyl as well as courgettes
The shock of finding vinyl records in a supermarket that seldom sold them when vinyl was the dominant music medium has to be overcome before seeing what's available. At a tenner a disc, the supermarkets may shift some product to people who would not drop £16 to £35 on plugging the gaps in an old collection, nor duplicating the old copy they know is badly stored in the attic. Those who remained loyal to vinyl are used to three markets:
Costly audiophile reissue on virgin vinyl from first or second generation master tapes
Used vinyl of unpredictable quality, regardless of price
Vinyl cuts that ironically comes from the same digital master as the 44/16 CD cut
The supermarket range comprises mostly a predictable slough of classic rock, some late enough not to have been vinyl issued in all markets originally. So, with Who's Next and Nirvana Unplugged nudging the groceries, it was high-tail home to play. Sadly the Nirvana had a minor but annoying pressing fault and when your Old Scribe returned to the supermarket one week later, they had sold out of copies of the Nirvana. It was swapped for mew copy of another audiophool cliché, Steeley Dan's Aja.

The Nirvana Unplugged was previously only heard on CD by your Old Scribe and Who's Next is notorious for its numerous pressings being of extremely variable quality. The Who had experienced poor sales of A Quick One and Sell Out and their record company predicted the same for Who's Next. They ordered a short pre-release production run and tape copies were only being sent to a handful of pressing plants in various markets. These were met surprisingly strong demand, which caused early sell-out, not to be confused with The Who Sell Out, whose cover was a gem encapsulating the band's humour. This particular sell-out of Who's Next motivated the Track Record's parent company to pull out the stops to get laquers cut in most markets as soon as possible. Hence, there are dozens of different early pressings, from various master tapes, identifiable by the cutter's mark in the dead wax around the run-out groove.

There is already a copy here, bought about a year after the original release, prompted by borrowing young scribe school friend Macca's copy. The sleeve bears a gold foil overprint "Limited edition" and is not the desirable first UK pressing mastered by Doug Sax. It may be that the two sides are from unmatched stampers, because 'Bilbo' signs only one side (Denis Blackham has been mastering music since joining I.B.C. Studios in 1969). There's a good summary of dead wax inscriptions here but other accounts do occasionally differ.

Comparing pressings, your Old Scribe didn't bother adjusting for different vinyl thicknesses, life's too short for that kind of obsession.
"The Old Scribe didn't bother adjusting VTA?", complain the Plebs' Chorus, stage left, "It's not worth reading on then"

When comparing the not quite original pressing with the latest supermarket offering, surprisingly, the soundstage positions change slightly, from which we might infer a different mastertape. There is a slight tonal balance change too, like one notch on the Quad 44 tilt control. At times the old one sounds more dynamic but bass pitch and clarity better from new heavyweight vinyl, which is typical and to be expected from a heavier pressing.

The brand new pressing sounds no quieter than the old one. The nature of the noise is different though. The new pressing creates less crackle but there is more more gentle background mid to high pink type noise. Some of the noise on the new pressing could be due to the vinyl blend or it could be an intermediate transfer tape. Both copies are enjoyable, but the best of both worlds would be preferable.

The above experiments prompted your Old Scribe to compare the two most commonly available pressings of Frank Zappa's 'Ship Arriving too Late to Save a Drowning Witch'. FZ famously digitally remastered many of his albums during the 1980s. Typically, Flat Earth listeners insisted that they were shrill and ruined compared with the analogue originals. However, such is the plethora of versions of analogue 'originals' available in different markets of the world that those statements are often meaningless.

The inner sleeve pretentiously announces "This album has been engineered to sound correct on JBL 4311 speakers or an equivalent. Best results will be achieved if you set your pre-amp tone controls to the flat position with the loudness control in the off position. Before adding any treble or bass to the sound of the album, it would be advisable to check it out this way first. F.Z."

The digitally remastered copy has been owned from new since its release and only played on audiophile equipment. The earlier US or Dutch pressing may have been played on anything, having been bought used. Uncleaned the difference is less than might be expected. Treble is splashier and bass better defined on the digital remaster, when neither have been cleaned, and the differences fewer and of less magnitude than might have been anticipated. Soundstage is deeper and slightly wider on the earlier all analogue pressing. The digitally remastered version is better than remembered and both are good enough. Despite FZ's notorious perfectionism and attention to detail, both are excellent portrayals of studio recordings but not outstanding. Cleaning both copies with Divinyl actually narrows the difference between the copies. Both pressings now have less noise and more clarity.
Conclusion
This experience of old wine in new bottles does not encourage the listener to rush out and spend a fortune replacing their existing vinyl collection with new copies. Those who were foolish enough to believe the CD hype and replace all their vinyl LP's with CD's will want to buy these replacements for their increasingly obsolete little silver discs. By all means, rip those CD's onto smart-phones and buy vinyl as replacement physical media. Unless the vinyl offer is for original first generation mastertape newly p[pressed on heavyweight virgin vinyl it is unlikely to be worth replacing those original first and second generation pressings.
The real dilemma occurs when the old copies were played with ancient ceramic pick-ups with pennies perched on the headshell to stop mistracking. An extended line contact stylus might reach some undamaged depths of the groove, but if not, the old copy may be worth keeping only for that original gatefold sleeve. Then it is worth buying another copy.
Music enjoyed while writing this review
The Who: Who's Next, 'Limited Edition: Special Price' early reissue, cutting engineer 'BILBO', Matrix number: A#4 420 03 & B#4 420 05
The Who: Who's Next, 'Heavy Vinyl' 180g reissue, (Track) Polydor 37156142017, cutting engineer 'MILES', Matrix number: 3715614-A 102556E1/A43715614-B
Nirvana: Unplugged in New York, MTV
Steeley Dan: Aja, 'Greg Moore @ Masterpiece', good gatefold on ABC
Frank Zappa: Ship Arriving too late to save a drowning witch, CBS 8580; dead wax: Dinkum - therefore mastered Dinkum Recording Services by Jo Hansch
Frank Zappa: Ship Arriving too late to save a drowning witch, 'Digitally Remastered' sleeve banner; black label EMI EMC 3501 (only, not 3180); no mention of MFP or Fame reissue; dead wax/matrix numbers: 1-1-1-1- and 3-1-1-
Go out of your house/apartment/tent and buy more records NOW!
If you are confined to your house, factory or office, go online to independent records shops and labels and buy vinyl and hi-res downloads; Don't waste my time, or yours, thinking about it. Just buy more stuff to play on your hifi!!!
Take something previously unheard to your record shop counter and listen to it.

Copyright © 2018 Mark Wheeler - mark@tnt-audio.com - www.tnt-audio.com
[ Home | Staff & Contacts | HiFi Playground | Listening tests | DIY & Tweakings | Music & Books ]