[ Home | Staff & Contacts | HiFi Playground | Listening tests | DIY & Tweakings | Music & Books ]
Product: Argon Audio SA1 - integrated amplifier
Manufacturer: Argon Audio - Denmark
Approx. price (March 2023): 370€
Reviewer: Lucio Cadeddu - TNT Italy
Reviewed: March, 2023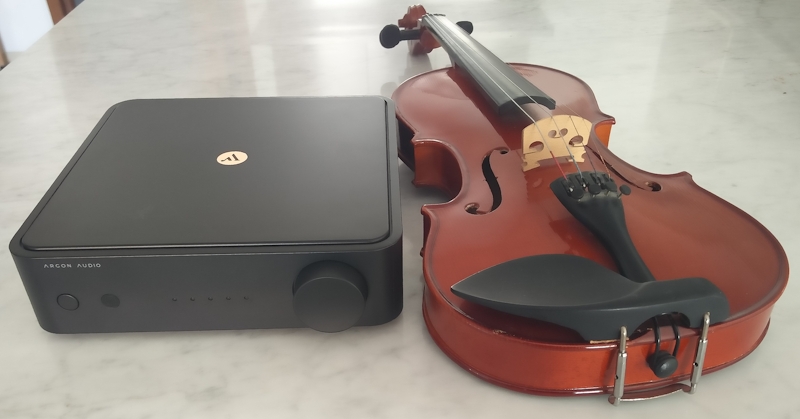 Introduction
I've already reviewed something from Argon Audio, namely the stunning Alto55 mkII floorstanding speakers. Now it's time for their integrated amplifier, the SA1. It is an entry-level integrated amp, with many features, priced below 400€.
It's a (claimed) 2 x 40 watt Class-D amplifier with analog and digital inputs: 1 phono MM, 1 line level AUX, two digital Toslink (up to 24-bit/192kHz via a 32-bit ESS Sabre DAC), and even Bluetooth 4.2 capability (aptX HD and AAC). Moreover, it offers a preamp output and a complete remote control. Don't be fooled by the USB port, as this serves just to power other devices.
Let me comment on the claimed power output datum: max power consumption is rated at 70 watt, hence I doubt the amplifier can deliver more power than it uses. Either the max power consumption datum is wrong, or the power output claim is false.
It is a very compact unit with a very nice finish, available both in black or white, which is definitely a "plus" in terms of WAF.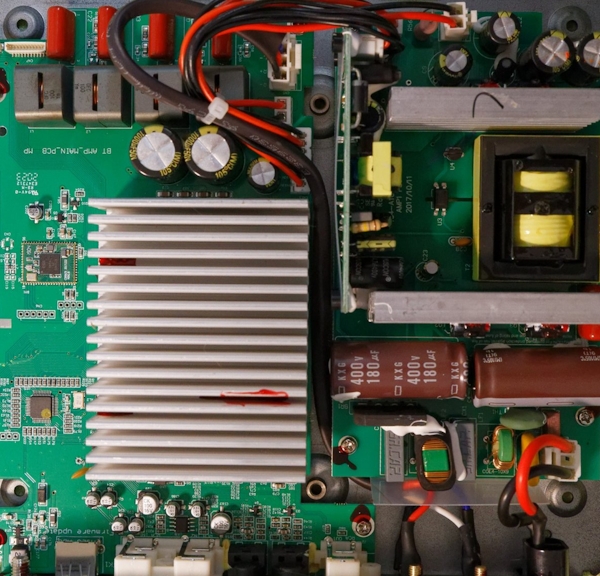 Claimed tech specs
Output power: 2 x 40 watts in 4/8 ohms (20-20,000Hz, THD 0.03%)
Dynamic power (IHF) in 8 ohms: 50 watts
Dynamic power (IHF) in 4 ohms: 100 watts
Frequency range: 3-60,000 Hz
Inputs: 2 x optical digital (supports up to 24-bit/192kHz), L/R analogue stereo input (RCA), turntable input (MM), Bluetooth 4.2 (aptX HD and AAC)
Pre-out for subwoofer or external amplification
32-bit ESS Sabre DAC in fully balanced mode
Fully balanced signal path from DAC to speaker terminals
Separate power supplies for analogue and digital circuits (6 in total)
Auto on/off on all inputs except phono
5V USB power output (use it for Chromecast Audio for example)
Gold-plated terminals
Electronically protected against overload and short circuits
Size: 22.0 x 6.3 x 25.2 cm (WxHxD)
Weight: 2.2 kg

Argon Audio SA1 - rear view
Argon SA1 & NAD AMP1
These two amps are, actually, the same amp. The NAD AMP1 offers a built-in Ethernet port (with built-in Chromecast), but that's all. I started wondering "who made what". A quick glance at the official NAD owner's manual unveiled the "secret": there are parts of the manual that are badly translated into English, or not translated at all (see pic). Moreover, the fine print at the end of the manual clearly states: Designed and Engineered in Denmark (actually, it is manufactured in China). The AMP1 is heavier, perhaps the cabinet is completely made out of metal. And the price tag is higher too, being around 600€. The AMP1 is available only in Denmark, Norway, Belgium, Germany, Sweden, Poland e The Netherlands. I'm not too happy to see NAD, who built its legacy on amplifiers, re-badging an amplifier made by others, and then raising the price by a factor of 2, almost.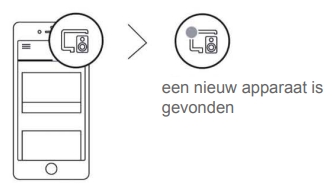 A highly versatile one
While the Argon Audio SA1 was at home, two other integrated amps were available: the Rega Io (click for the review) and the Aiyima T9, a tubes/Class D hybrid amp (review will follow). In other words, this is the second part of a comparison test between three similar amplifiers (albeit the Aiyima costs much less).
Still amazed by the stunning price/quality ratio of the Argon Alto55 mkII loudspeakers, I was expecting a similar thrill from the SA1. Unfortunately, the SA1 didn't meet my expectations, which were - I admit - very high. It is a component that offers many features at a small price, and it can be the heart of a modern, complex HiFi system, with digital, analog and mobile sources. That said, its sound appears to be adequate to its price tag, offering a crisp, detailed and fresh presentation, with good bass and dynamics.
The tonal balance seems to favour the mid-high range, giving a certain boost to female voices and string instruments. The presentation is clear and sharp but, from time to time, it lacks that natural flow that makes music reproduction more realistic. Certainly, I wouldn't recommend this amp to heavy metal fans, because highly distorted guitars can sound fatiguing.
The bass range is reasonably powerful and articulated, but the first octave needs more oooomph and power. It is punchy, yes, but doesn't shine in terms of PRaT (Pace, Rhythm and Timing). It does nothing particularly wrong but, for example, the Rega Brio performs better in this area. Perhaps the Io is less detailed and transparent, but sounds more, much more involving, especially with rock and pop. The SA1 seems to be more at home with jazz and classical music, though highly complex orchestral works, with many brass instruments, might sound confused and fatiguing. Perhaps it is also a matter of power reserve: with certain tracks and musical genres the SA1 seems to run out of steam quickly. Undersized PSU, maybe?
Because of this mid-high range boost the sound appears a bit "in your face", even in terms of 3D soundstage. Few, even rather compressed, horizontal planes are detectable, and the sound appears a bit collapsed in terms of depth of the 3D image.
Overall, I'd say the SA1 is a good sounding amp, with many virtues and some flaws, that become evident - in certain areas - when it is compared to the Rega Io, for example. It should be remarked, though, that the Io offers much less features (no digital section, for example) and costs a little bit more. If you consider all the extra features, the SA1 wins hands down, but if you're happy with just a phono and two line inputs, the Rega Io is a better choice, in my opinion.
Finally, the phono input and the in-board DAC are adequate to the level of performance of the amplifier.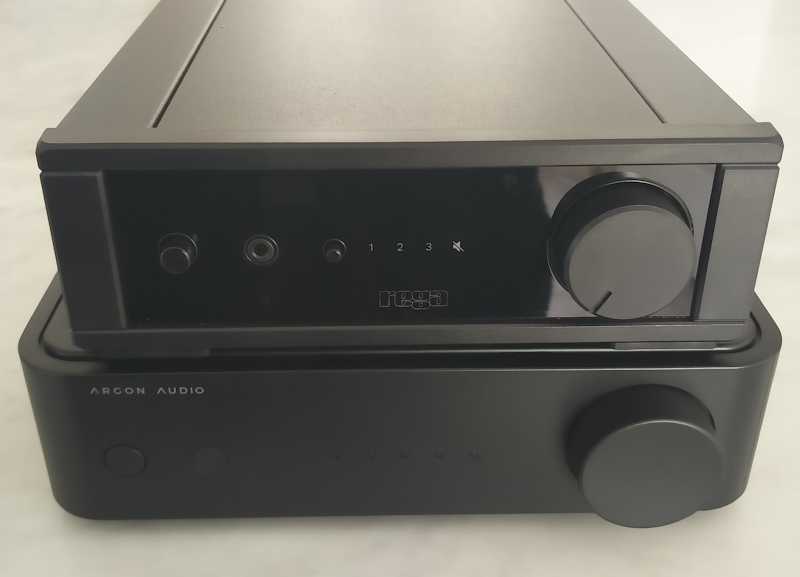 Complaints
This is a very small amp with many features and inputs/outputs. This means the rear panel is very crowded, with no room for thick cables, connectors and...fingers. Even tightening the speakers binding posts is a pain in the neck. Moreover, the binding posts are very narrow and certain bananas don't fit well.
The output power is, in my opinion, lower than the claimed 40+40 watt datum, but still adequate with most loudspeakers. If the listening room is very large and the speakers have a low sensitivity, perhaps a more powerful amp should be considered.

The array of leds that indicate which kind of input has been selected, is completely useless, since there's no marking that indicates which source has been choosen. I understand the need of a minimalist design, but this is definitely too much of a good thing.
Soundwise, this amp shouldn't be paired with bright sounding loudspeakers, otherwise the final result might quickly become ear fatiguing. The Alto55 mkII floorstanders from Argon Audio aren't the ideal partners, even though they should. If you're a fan of jazz, blues, classical and light pop, this amp should score high in your wish list, but if you're after rock or metal, steer away from it.
Conclusions
I would recommend this Argon Audio SA1 to any audiophile on a budget who needs to connect many different sources. At this price tag, it is a winner. On the other hand, if you use just a turntable and a CD player and sound quality is your sole priority, evaluate it carefully with your speakers, as certain partners might lead to a bright, dry and uninvolving sound.
DISCLAIMER. TNT-Audio is a 100% independent magazine that neither accepts advertising from companies nor requires readers to register or pay for subscriptions. If you wish, you can support our independent reviews via a PayPal donation. After publication of reviews, the authors do not retain samples other than on long-term loan for further evaluation or comparison with later-received gear. Hence, all contents are written free of any "editorial" or "advertising" influence, and all reviews in this publication, positive or negative, reflect the independent opinions of their respective authors. TNT-Audio will publish all manufacturer responses, subject to the reviewer's right to reply in turn.


© Copyright 2023 Lucio Cadeddu - editor@tnt-audio.com - www.tnt-audio.com
[ Home | Staff& Contacts | HiFi Playground | Listening tests | DIY & Tweakings | Music& Books ]