[ Home | Staff & Contacts | HiFi Playground | Listening tests | DIY & Tweakings | Music & Books ]
Arche Audio FR2 Desktop Speakers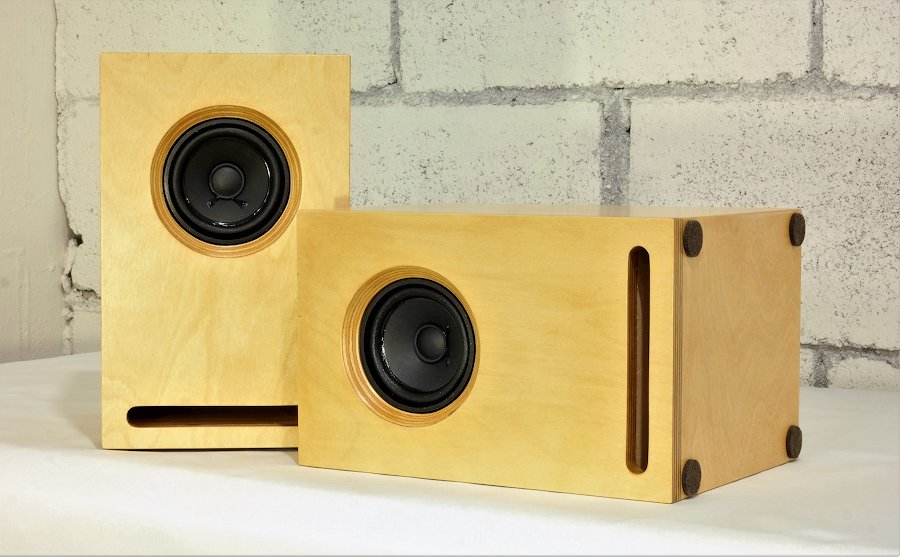 Petite footprint and full-bodied sound - on your desktop
[Italian version here]
Product: Arche Audio FR2 Desktop Speakers
Manufacturer: Arche Audio - South Korea
Price US$ 299 - (Currency conversion)
Reviewer: Richard Varey - TNT New Zealand
Reviewed: April, 2019
These miniature speakers employ a full-range driver in an acoustically resonating chamber enclosure. They are small physically, but serious sonically.
Each cabinet houses a 2.75" (69 mm) full-range driver. Just 13 cm wide, 21.5 cm tall, and 14.5 cm deep, they are very light (3.95 kg each), with a natural oil varnish on real Birch plywood. They are designed to be placed and played against the back wall on a desk or console. This construction produces very pure musical sound with lots of detail, by avoiding the intervention of resistors, capacitors, and coils. The bass is fully mature and full-bodied, albeit not thunderous, thanks to the employed Acoustic Enhancing Chamber technology (a semi-horn-loaded full range design). They're rated to handle up to 20 W with a response of 100-20,000 Hz at a sensitivity is 89 dB (1W/1m) in to a 4 Ω load.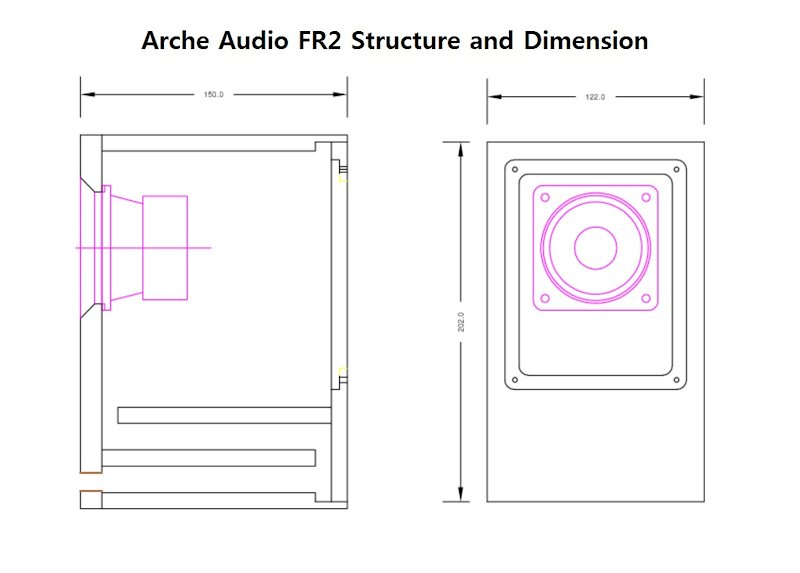 I asked designer John Park about the design ethos for these diminutive desktop loudspeakers.
«We at Arche Audio aimed to create a desktop speaker that is tonally natural, so that anyone can enjoy fatigue-free music for an extended time. We wanted a pure sound with preserved delicacy and inner details which may allow the life-like music experience. And balanced frequency coverage with sumptuous mid-upper bass and low treble sweetness.
With the above three goals in mind, we chose certain design features. We employed a full-range driver which is equipped with a large and strong magnet structure for dynamic and detailed sound. For proper high frequency reproduction, the driver size should not exceed 3 inches. Also, employing a full-range driver provides a critical benefit of enhanced resolution and natural tonality, since the driver avoids distortion and coloration which would be induced by the passive parts of a crossover circuitry. The semi-horn loaded enclosure structure extends and enhances the bass response.
Understanding that the proper bass is a fundamental of music, we needed to overcome the small enclosure size and extend the bass reproduction. With a carefully and precisely designed semi-horn loaded structure, mid-upper bass is appropriately enhanced and improved to make the sound more balanced. The Birch plywood enclosure enriches the acoustic reverberation. On the contrary to today's typical speaker design trend which prefers a dead-sounding enclosure, the FR2 enclosure is designed to utilize the acoustic reverberation through maximizing the natural resonance of the enclosure.»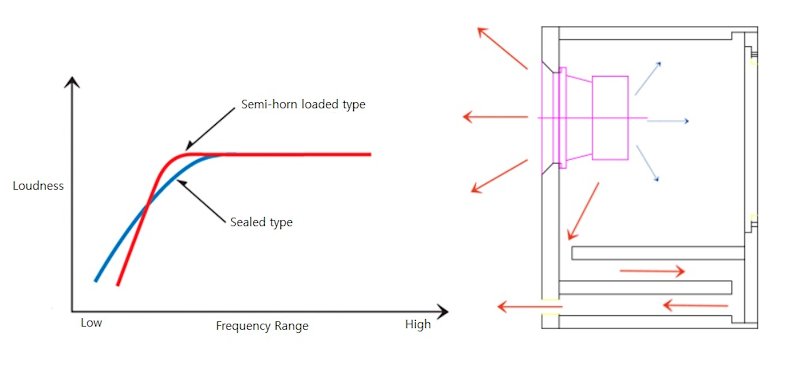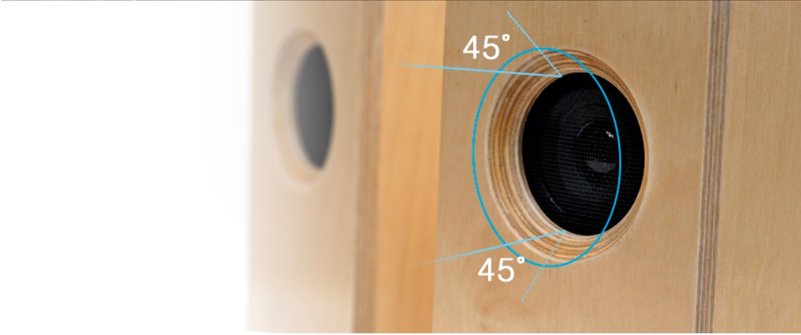 I first tried the FR2s with the BITWAY A2 (2 x 50 W) mini power amplifier supplied by Arche Audio for the audition. Then I partnered them with a Black Ice Audio FX10 (2 x 10 W) integrated tube amplifier. Full range drivers are usually driven by valve amplifiers, and the smooth, warm sound was immediately evident with the FX10, although with both amplifiers, the music had enjoyable clarity, stereo image, and bass extension. The output is a surprisingly natural sound.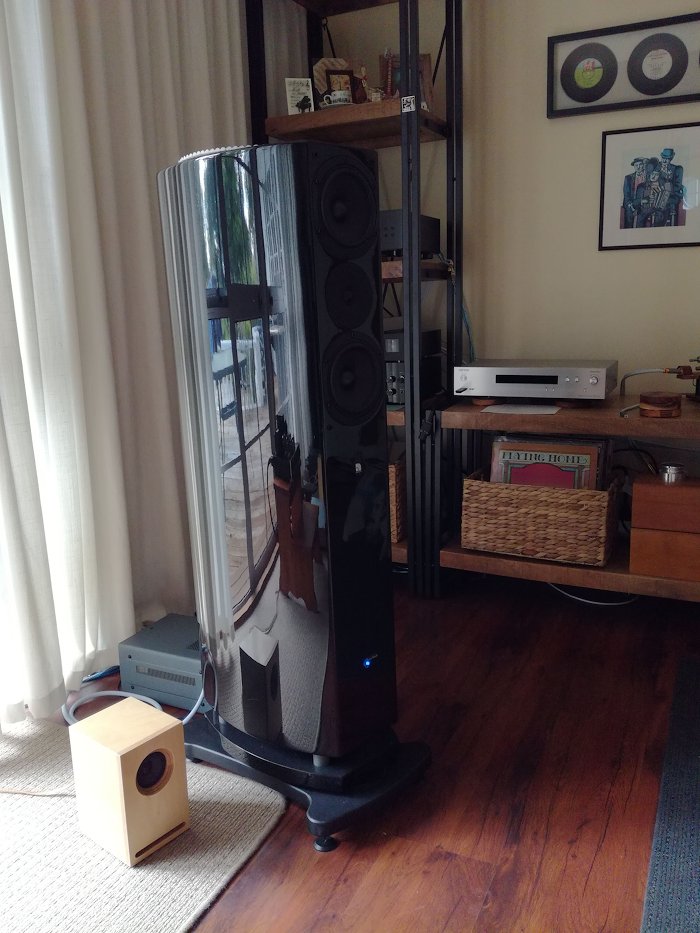 One of the photos shows how ridiculously small they look next to my Audio Pro Avanti 100DC - yet even away from the intended desktop location, the music is rendered very listenably. The FR2s are good for music with subtlety and nuance, for which timbre and detail is important. In contrast, I have a small Panasonic 'stereo unit' inherited from elderly parents, and the speakers are almost exactly the same size as the FR2s, but the sound quality difference is like eating chalk after cheese!
Perhaps only too obviously they are not made for earth-shaking bass-heavy music. Actually, the sound quality is way too refined for such bombardment of the senses, although they do play plenty loud enough for near-field and typical-sized room listening.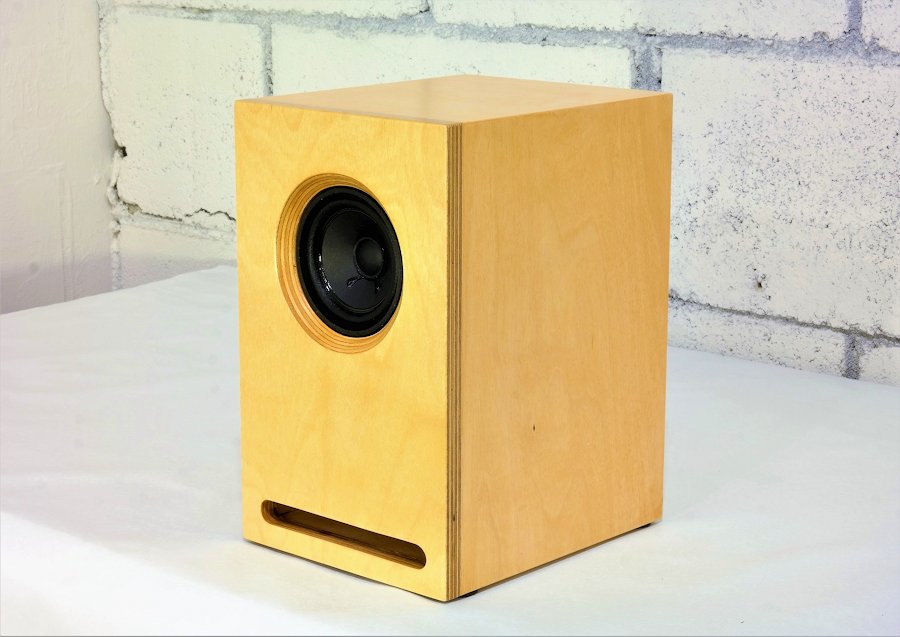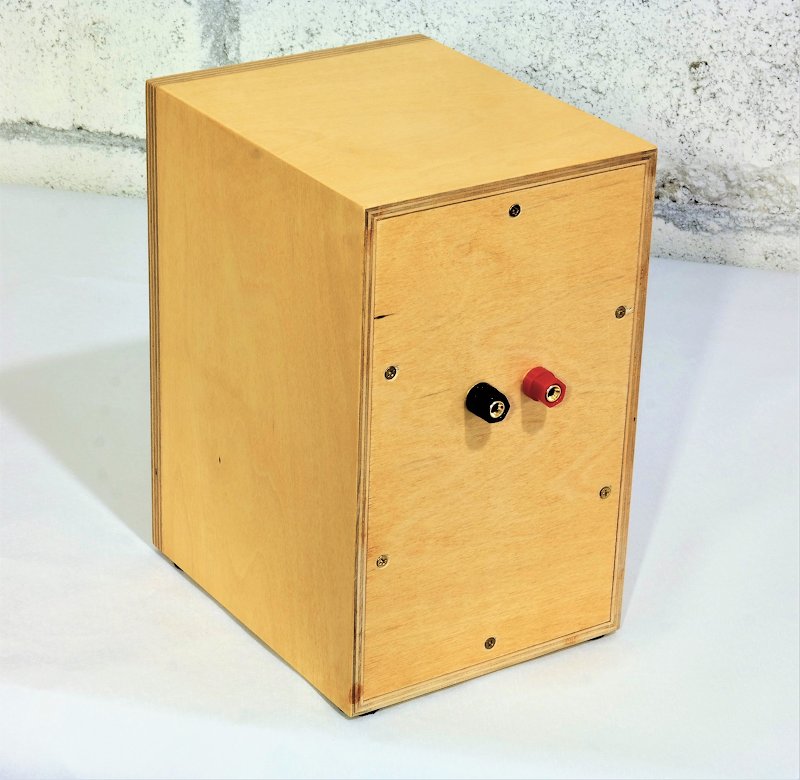 Conclusions
Designated for desktop use, I have enjoyed listening with the FR2s, and for this quality at this price, they're a welcome addition for the attuned ears of an audiophile for their study, den, or office system. They are great performers - the sound is rich and surprisingly full. Compared with my other desktop speakers, they are much closer to the floorstanders I use daily. Build quality is excellent, so they are a great value-for-money alternative to mass produced boxes, for those who want serious music listening in a compact set-up.
DISCLAIMER. TNT-Audio is a 100% independent magazine that neither accepts advertising from companies nor requires readers to register or pay for subscriptions. After publication of reviews, the authors do not retain samples other than on long-term loan for further evaluation or comparison with later-received gear. Hence, all contents are written free of any "editorial" or "advertising" influence, and all reviews in this publication, positive or negative, reflect the independent opinions of their respective authors. TNT-Audio will publish all manufacturer responses, subject to the reviewer's right to reply in turn.

© 2019 Richard Varey - richard@tnt-audio.com - www.tnt-audio.com
[ Home | Staff & Contacts | HiFi Playground | Listening tests | DIY & Tweakings | Music & Books ]