[ Home | Staff & Contacts | DIY & Tweaks | Listening tests | HiFi Playground | Music & Books ]
January 2004 Editorial
Making plans for Nigel
Author: Lucio Cadeddu
Published: January, 2004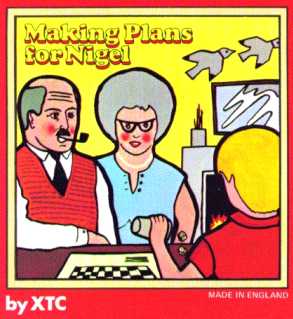 This is the 9th year TNT-Audio exists on the World Wide Web. Not bad, after all, uh? Many print mags survived much less than this :-)
Anyway, as we prefer to focus our attention on the future instead of the past, here are some thoughts on the future of this online publication (i.e. we're making plans...).
There are some exciting good news. First of all we have found a reliable, fast and wide-band Internet provider that will rent us as much bandwidth (read: traffic) as we need. This was one of our main concerns in the past and caused repeated site breakdowns and service interruptions. Now it seems we will be able to get as much traffic as we need without severe access restrictions. You can't imagine how relieving this can be!
Our website is currently averaging more than 20 Gb of traffic each month (and counting) and we NEED to be sure we can grow without restrictions. In order to get an idea of the web popularity TNT-Audio is currently achieving, please do not forget to have a look at our monthly access statistics.
Now that we are happy with our hosting providers, we can focus our attention mainly on web content. You may have noticed that, despite our editorial board was plenty of writers from many Countries, actually the "bulk" of the articles was written by few names. Hence, we've decided to restrict our "staff" to productive writers only. Though we'd like to thank all the guys who gave us a hand in the past, we need to go on and put everything in the right perspective.
This means new experienced writers will appear on these pages quite soon. Anyway, we do not want to "grow" more than necessary, in the sense that we'd prefer to remain a small, wild bunch of hardcore audiophiles and DIYers. And here's what we'd like to deal with in the next future:
Our faith in analogue gear will bring more reviews of turntables, cartridges, phono preamps and...why not? new DIY designs (we're working on a DIY tonearm, for example!!!). Even our section devoted to "audiophile" records will be filled with new LP reviews whenever possible.
Does this mean we will forget everything about new digital formats? Well, yes and no. The "battle of formats" is not over yet and we prefer to wait and see what happens. Who knows? Perhaps they (the Power that be) will decide to forget digital audio and finally issue new releases in vinyl instead :-)))
Our DIY kitchen will be cooking exciting and tasty new recipes in 2004: new cables, new components and - hopefully - new loudspeakers. Our DIY section is one of the secrets of our popularity, no other web magazines publishes as many DIY articles as we do! Hence we will go on keeping our soldering irons warm :-)
Furthermore, considering how appreciated our look back articles are, we will continue to review glories of the past (amps and speakers, mainly). This is a complete waste of space and time, from manufacturers' point of view (of course!), but we believe one can still get excellent results (for less) with good vintage components. Some of these can still be found damn cheap! Hence you can buy good products with a stellar quality/price ratio.
Perhaps this will leave less "room" for current products...who cares...(dare we say it? Yes we dare....). After all HiFi is supposed to be fun :-)
For the very same reason we will start to refuse to review products that, for a reason or another, don't stimulate our curiosity. This does not imply we will review only "good" products (whatever this means)...NO WAY!
Interesting products, from our point of view, could be ridiculously expensive components with nearly zero quality/price ratio :-) or damn cheap ones that can still produce a decent tune or even just those "weird and wild" ones...
What we are trying to avoid, as hard as we can, is reviewing BORING stuff, products that are neither good nor bad and that will leave NO trace of their existence in the history of this hobby. Ehi! We will try...we're not 100% sure we'll succeed ;-)
Finally, "fun" is what we will pursue at any cost during this 2004. And "fun" is what we wish you for this new year.
Say what? Didn't you understand the title of this editorial (Making plans for Nigel...)? Well, you may need to listen to one of the best Pop albums ever, XTC's "Drums and Wires" [Virgin UK, 1979, V2129].
Happy New Year, dudes!
© Copyright 2004 Lucio Cadeddu - www.tnt-audio.com
[ Home | Staff & Contacts | DIY & Tweaks | Listening tests | HiFi Playground | Music & Books ]