[ Home | Staff & Contacts | HiFi Playground | Listening tests | DIY & Tweakings | Music & Books ]
January 2017 editorial
Spotify going to launch lossless streaming?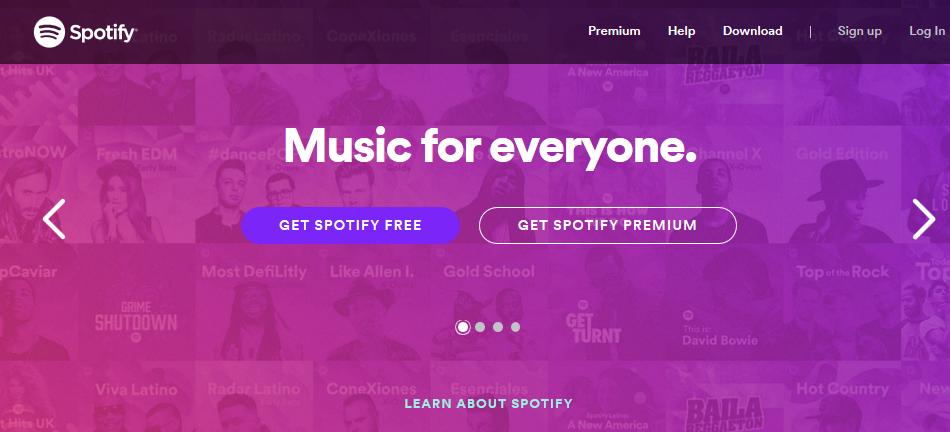 Author: Lucio Cadeddu
Published: January, 2017
We all know Spotify. Our kids know it even better than we do! Nowadays it's the name of the game. It is a music, podcast, and video streaming service, launched on 7 October 2008 and has become extremely popular in the last few years. It has been developed by startup Spotify AB in Stockholm, Sweden. It provides digital rights management-protected music (and video) from record labels and media companies. Spotify offers different access possibilities: an ad-supported free access and "paid" (called Premium) version, which is free from ads and offers many additional features (including the 320kbps stream, otherwise it's just 96 kbps or 160 kbps for the "free" plan).
Spotify is now available almost anywhere in the world and is compatible with most modern devices and operating systems, including Windows, Mac OS X, and Linux computers and notebooks, as well as iOS and Android smartphones and tablets. More than 30 million songs are available on this online platform that hosts more than 50 million paying subscribers! Spotify has double the number of paying subscribers than Apple Music has. This means that many people are willing to pay in order to get the premium ad-free services and all of its extras. Which is quite surprising, if you consider Internet users are used to get everything for free, in one way or another.
This vast collection of songs, though, is delivered via compressed digital files (Ogg Vorbis standard). If you wish to listen to uncompressed high-quality music you should look elsewhere, for example Tidal, a high quality music streaming service we reviewed here on TNT-Audio two years ago. Up to now. It seems Spotify is planning to deliver even uncompressed music or, better, lossless compressed music, such as flac files.
Such files, once unpacked, are 100% identical to the original uncompressed music file so the quality of your listening won't be affected.
It seems Spotify plans are currently being beta-tested by a small group of customers who were offered the Hi-Fi service for $5 to $10 above the $10 per month price for Spotify Premium.
Now the real question is: are Spotify customers ready to spend twice as much for the same music files, just to get a higher quality listening experience? How many of those 50 million Spotify Premium customers are audiophiles? In my opinion, just a small fraction! Once the average Spotify user tries the new lossless format and finds there's no difference, because his audio system isn't able to reveal any extra detail, will he continue to pay more for the very same thing? He won't.
Are we audiophiles doomed to extinction? Perhaps yes, but we nevertheless welcome any lossless streaming service. With increased hard disk storage and faster internet connections there's no longer need for hyper-compressed files. Sooner or later they will become a thing of the past. And we simply can't wait!

© Copyright 2017 Lucio Cadeddu - www.tnt-audio.com
[ Home | Staff & Contacts | HiFi Playground | Listening tests | DIY & Tweakings | Music & Books ]