[ Home | Staff & Contacts | HiFi Playground | Listening tests | DIY & Tweakings | Music & Books ]
March 2018 editorial
Vinylmnky, vinyl records delivered to your doorstep, every month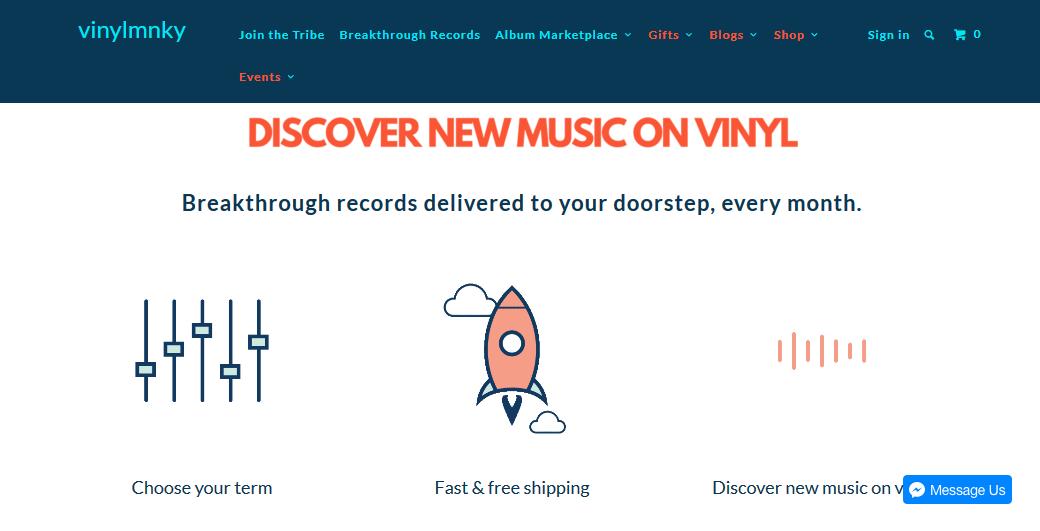 Author: Lucio Cadeddu - TNT Italy
Published: March, 2018
Last month I wrote an editorial about the rise and fall of the Compact Disc and some possible future scenarios. Streaming music and vinyl albums are on the rise, or so it seems. Unfortunately, sometimes finding good vinyl albums isn't all that easy, considering the low quality of many remasters that are flooding the market. Mark wrote an editorial about this phenomenon, entitled Old wine in new bottles, and the title says it all.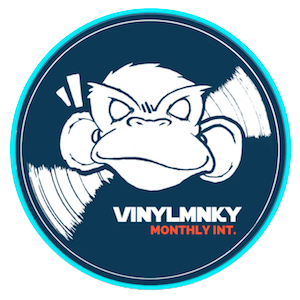 Choosing new and freshly released vinyl albums might be a wise choice, at least there's no risk of getting poor remasterings of old or badly recorded LPs. Enter Vinylmnky.com, an online service that delivers new vinyl albums right to your door, every month. It's up to you to choose the plan that suits your needs: each month the guys at Vinylmnky find some interesting so-called "Breakthrough Artists" and send their brand new LPs on vinyl to members across the world. You can subscribe for just one, six or twelve months.
They work hand in hand with the artists to add a custom bonus on to each record, be it signed vinyl, custom lithographs or merchandise store discounts. Plans start at 29.99$/month for US residents (one month plan, including taxes + shipping) or 45.75$ for international customers. Monthly fees can go as low as 24.99$/month for a full year subscription.
Before signing in for a plan you can explore online music excerpts of the albums in the "Album of the month" section.
Here you'll find the ever-growing list of all the albums that are currently available. Musical genres vary from hip-hop, pop, R&B and rock. A rich store section of the website sells turntables, Audioengine and Kanto powered speakers and DACs, racks, speakers stands and various accessories.
Vinylmnky seems committed to quality as well, from the packaging and the with which he record itself was made. The most interesting section of their website is entitled 7 Reasons Why Millennials Are Loving Vinylmnky and seems to confirm why the youngest generations are discovering vinyl nowadays.
Will our son and daughters save vinyl better than we tried to do? Let's hope so!

Copyright © 2018 Lucio Cadeddu - editor@tnt-audio.com - www.tnt-audio.com
[ Home | Staff & Contacts | HiFi Playground | Listening tests | DIY & Tweakings | Music & Books ]