[ Home | Staff & Contacts | HiFi Playground | Listening tests | DIY & Tweakings | Music & Books ]
March 2023 Editorial
Is multichannel Home Theater doomed? The revenge of two channel stereo as Netflix adds Spatial Audio to series and movies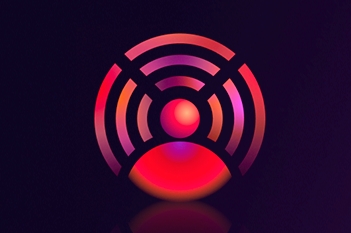 Author: Lucio Cadeddu - TNT Italy
Published: February, 2023
After all the HT craziness of the Nineties, it seems clumsy, obtrusive multichannel audio has definitely lost its appeal. This happened not because good immersive audio is no longer attractive, but because multichannel Home Theater has become a monster with 7.1 (or more!) channels and loudspeakers, definitely too much of a good thing for a standard living room. The vast majority of audio enthusiasts find hard time placing TWO speakers in a decent way at home, remember that...two's company, but three's a crowd!
Thankfully, new DSP technology might lend a hand, helping to create immersive audio even with just two channels. In other words, this is some kind of an old stereo revenge! Few days ago Netflix announced the introduction of a new feature to its series and movies, initially intended just for Premium plan subscribers: Spatial Audio! Premium plan subscribers can already enjoy high quality video, thanks to 4K HDR images, but now they will benefit from a new, immersive high quality audio. Spatial Audio, indeed, exploits the existing two channels of your TV, PC, or mobile device (ok, many of these are still mono) to create a sound that moves around you, more or less like a standard Home Theater. This kind of approach isn't really new, we have already devoted articles to similar tricks, like Spatial Audio by Apple, 360 Reality Audio by Sony and 8D Audio. Perhaps Netflix Spatial Audio has something in common with Apple Spatial Audio, I don't know. In any case, this decision is going to have an impact on multichannel audio.
I've decided to test Spatial Audio, thanks to this introductive demo by Netflix (see below). Well, I'd say the trick works quite well, provided you aren't too far from your device. The sounds from the screen move from left to right and tend to surround your head as well. It is not like a properly installed Home Theater system, but I believe it will be more than enough for the majority of listeners, who are more than happy with their soundbars and subwoofers.
Clearly, this is not good news for the Home Theater market, which is already suffering from lack of interest, but certainly it is good news for our beloved old stereo, a rather old technology that, thanks to DSP, proves to be incredibly modern and adaptive to new trends.
DISCLAIMER. TNT-Audio is a 100% independent magazine that neither accepts advertising from companies nor requires readers to register or pay for subscriptions. If you wish, you can support our independent reviews via a PayPal donation. After publication of reviews, the authors do not retain samples other than on long-term loan for further evaluation or comparison with later-received gear. Hence, all contents are written free of any "editorial" or "advertising" influence, and all reviews in this publication, positive or negative, reflect the independent opinions of their respective authors. TNT-Audio will publish all manufacturer responses, subject to the reviewer's right to reply in turn.


Copyright © 2023 Lucio Cadeddu - editor@tnt-audio.com - www.tnt-audio.com
[ Home | Staff & Contacts | HiFi Playground | Listening tests | DIY & Tweakings | Music & Books ]