[ Home | Staff & Contacts | HiFi Playground | Listening tests | DIY & Tweakings | Music & Books ]
May 2022 Editorial
Vinyl me, please ready to open a new pressing plant!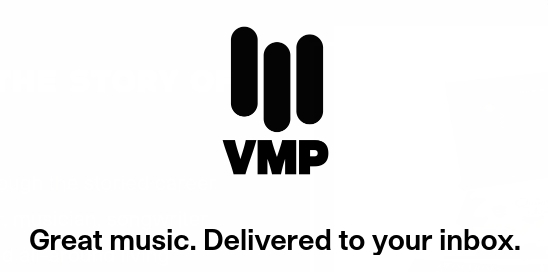 Author: Lucio Cadeddu - TNT Italy
Published: May, 2022
In 2014 we published an article about the service offered by the guys at Vinyl me, please. At that time, they were offering a monthly service that shipped you a new vinyl album every month, together with a new cocktail recipe (just the recipe, not the cocktail!) and an album-inspired piece of art from selected artists. As for music genres choice the guys at Vinyl me, please! said:
"In any given month, you're likely to get something hot, something old, or something totally undiscovered. Regardless, you can bet your ass it's going to be awesome."
Eight years have passed by since then, and things have changed a little bit, all for better! A couple of days ago they published a hot press release, with this exciting announcement:
As VMP approaches a decade of creating transcendent, tangible experiences with music, we are thrilled to announce that we will be opening a new audiophile-grade pressing plant in Denver. The new plant is scheduled to open by the end of 2022 for production, tours and special events.
Hence, they hired the legendary record-maker Gary Salstrom, general manager of Quality Record Pressings in Salina, KS. Salstrom learned his art from masters such as Ed Tobin; Tobin - murdered in 1995 by his stepson - was responsible for the production of stampers for AudioQuest, Mobile Fidelity, Classic Records, Acoustic Sounds, Reference Recordings, DCC, and many other audiophile and non-audiophile labels. With the formation of AcousTech by Chad Kassem, Don MacInnis and Kevin Gray, Salstrom also worked with the legendary late mastering engineer Stan Ricker. When in 2011 Kassem launched Quality Record Pressings in Salina, Salstrom was hired as general manager. With respect to this new adventure at VMP he said:
"I'm thrilled to have the resources and partners required to make the best vinyl LPs ever produced, in a place where the experience will be as special as the finished goods."
Together with Salstrom, David Rawlings (guitarist & Acony Records co-founder) will be the Chief Groove Officer for the plant.
The 14,000-square-foot pressing plant will be located in Denver's RiNo neighborhood, and is being constructed as an experiential space with music lovers in mind. The plant will be open to visitors' tours, so they can learn how an audiophile pressing is made.
In our recent article on the RIAA mid-year media sales report we wrote that vinyl sales are still on the rise and, for sure this trend will be confirmed in the following years. The quest for high quality vinyl has never been so keen, so even more new audiophile pressing plants seem the way to go.
Definitely, vinyl seems here to stay for a long, long time.

Copyright © 2022 Lucio Cadeddu - editor@tnt-audio.com - www.tnt-audio.com
[ Home | Staff & Contacts | HiFi Playground | Listening tests | DIY & Tweakings | Music & Books ]