[ Home | Staff & Contacts | DIY & Tweaks | Listening tests | HiFi Playground | Music & Books ]
November 2011 editorial
Give them their last spin!
Exactly two years ago I published an article about the decision of Linn Audio to stop producing CD players. Many audiophiles whined and complained as they felt lost without physical supports. As Gilad Tiefenbrun, managing director at Linn, said: "CD players no longer belong in the specialist domain". Well, it seems they no longer belong in the consumer domain as well.
Pioneer new flagship car stereo models, MVH-7300 and MVH-8300BT, use no optical drive, for example. Yes, there's no possibility to insert your CDs into them but you can use everything else: USB pendrives, SD cards (up to 32 Gb!), you can even connect your iPod and iPhone and control the car stereo. Oh well, there are many other Pioneer models that still use a CD drive but there's no doubt the general trend has been set. And when a leading consumer electronics firm moves in this direction, it means the market is asking for such new products.

Not convinced? A couple of months ago Ford Motor Company announced they will stop offering CD players on their new cars. The new CD-less systems will be available during 2012, though CD players could be still available on request, more or less the same thing that happened when moving from cassette players to in-car CD players.
Ford new cars will make use of the so-called Sync infotainment hub, a device that will allow drivers to gain access to music libraries on the Web (e.g. Spotify or Apple's iCloud) and, of course, use every other digital device that can store music (portable players, smartphones etc.). As Sheryl Connelly - Global Trends and Futuring manager at Ford - said: "In-car entertainment technology is moving digital more rapidly than almost any other element of the vehicle experience."
Ford will install their Sync systems on their new cars, starting by 2012. What's Ford Sync then?

Ford SYNC is an integrated in-car communications and entertainment system that will allow you to make hands-free telephone calls and control your favourite songs and other functions using voice commands. It uses technology based on the Microsoft Windows Embedded Automotive operating system. Cool, but I will wait until a similar, Linux-based, system will pop up :-)
Ford also said that sales of in-car CD players were going down very rapidly, following the falling sales of the optical discs. Ford expects two million cars in Europe to have its Sync system by 2015.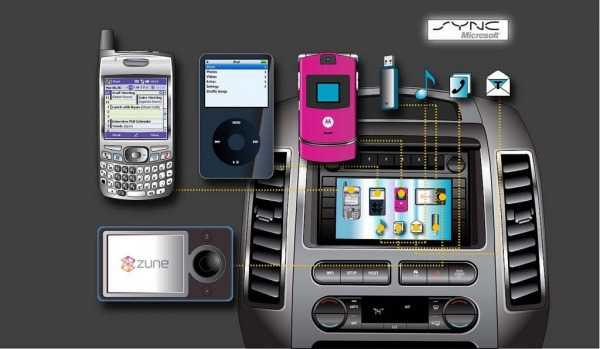 The bottom line is that CD and CD players coolness factor is close to zero and sooner or later their production will be stopped as it happened with compact cassettes. Who still needs those obsolete optical discs which failed to deliver perfect sound forever as initially claimed? I, for one, am starting to HATE CDs (never loved them, actually). The only reason why I still buy CDs is because their prices are falling down and purchasing music has never been so affordable. So, hurry up while supplies last and give' em their last spin :-)

Would you then enjoy this cover of Dead or Alive's 80s smashing hit You spin me round (Like a record) here performed by Gemini Five? You can even prefer Indochine's cover or Dope's cover (my favourite! Unfortunately no decent embedding is allowed).
© Copyright 2011 Lucio Cadeddu - direttore@tnt-audio.com - www.tnt-audio.com
[ Home | Staff & Contacts | DIY & Tweaks | Listening tests | HiFi Playground | Music & Books ]