[ Home | Staff & Contacts | HiFi Playground | Listening tests | DIY & Tweakings | Music & Books ]
September 2019 editorial
Vintage HiFi gear at the restaurant!

Author: Lucio Cadeddu - TNT Italy
Published: October, 2019
In July we published an article about a very rare find: vintage HiFi components in a mall!. Yes, weird as it might seem, there's a consumer electronics store in Italy which sells vintage HiFi components and complete systems.
Now you can imagine my surprise when I discovered a small Italian restaurant where music is played on vintage HiFi systems, and where you can go and choose your vinyl to play while having a lunch or a dinner. Yes, not only is there good music reproduced by cool vintage components, but you can also choose your favourite LP (or CD/tape) and play it!
The small restaurant (a trattoria, indeed), Mamma Muli', is managed by Davide Labella, clearly a die-hard "vintage" audiophile. The trattoria is located in Miranda, a very small village (just 990 people!) in the South/Center of Italy, less than 10 km from Isernia (Molise). They also have a nice Facebook page and can be contacted via e-mail at virtualezio (at) gmail.com.
Besides their plates, prepared using just genuine local food, they offer some tasty vintage components from the Sixties and the Seventies for you to enjoy. What follows is a small gallery of what you can find there. HiFi systems change every now and then, exactly like the plates on their menu.
Among these:
Full Philips system: 520 amplifier, 22rh423 loudspeakers, 308 turntable (pic not available)
All-in-one Brionvega rr126 (1966, rare!)
Kenwood kr8340 4-channels amplifier, AR18 loudspeakers, Marantz TT2000 turntable
Onkyo Integra a8700 amplifier, AR3a loudspeakers, B&O Beogram 1000 turntable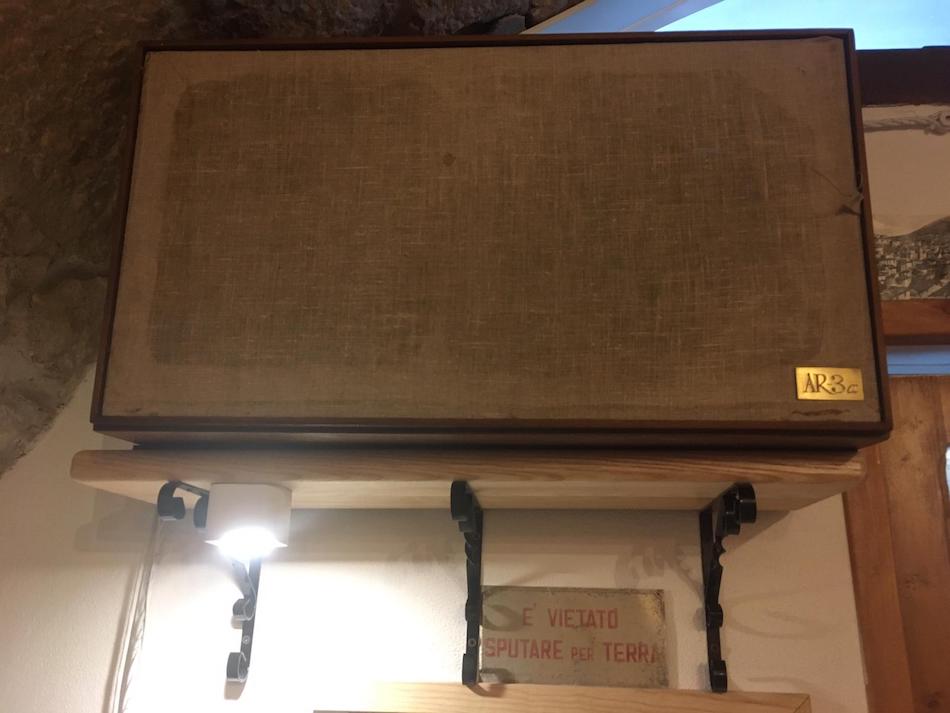 Acoustic Research AR 3A (legendary!)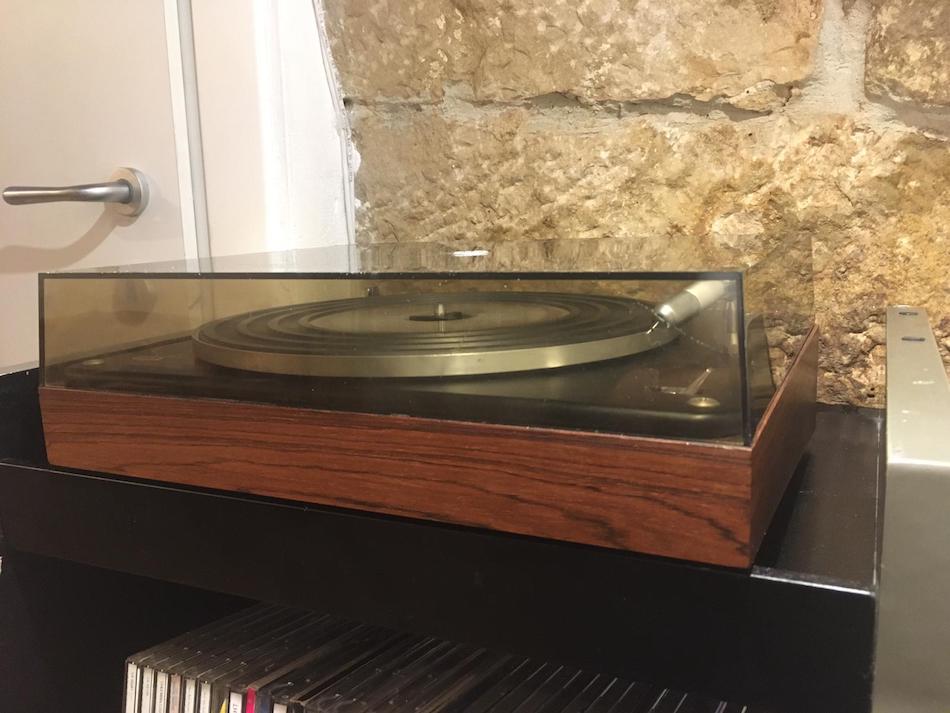 B&O Beogram 1000 turntable (rare! The very first BeoGram!)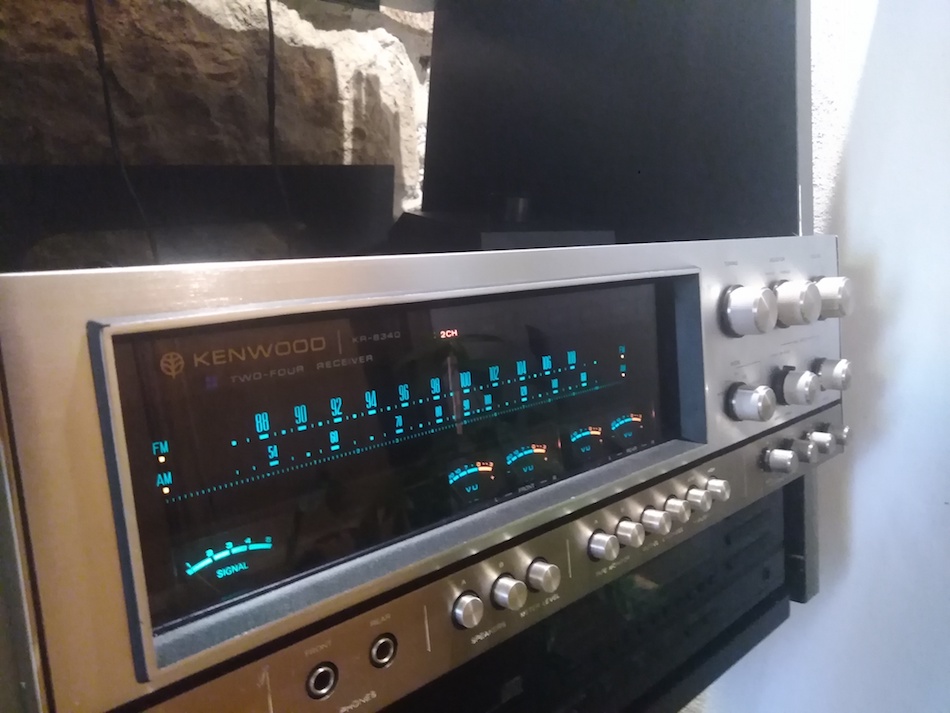 Kenwood KR-8340 4-channels integrated amplifier
All-in-one Brionvega rr126 (1966, rare!)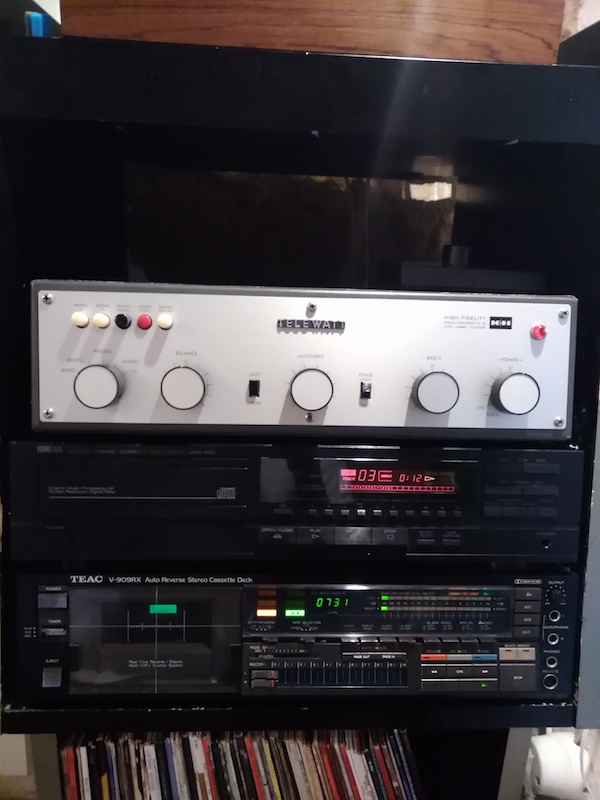 Klein+Hummel Telewatt vs56 tube amplifier (1963), Teac v-909rx tape deck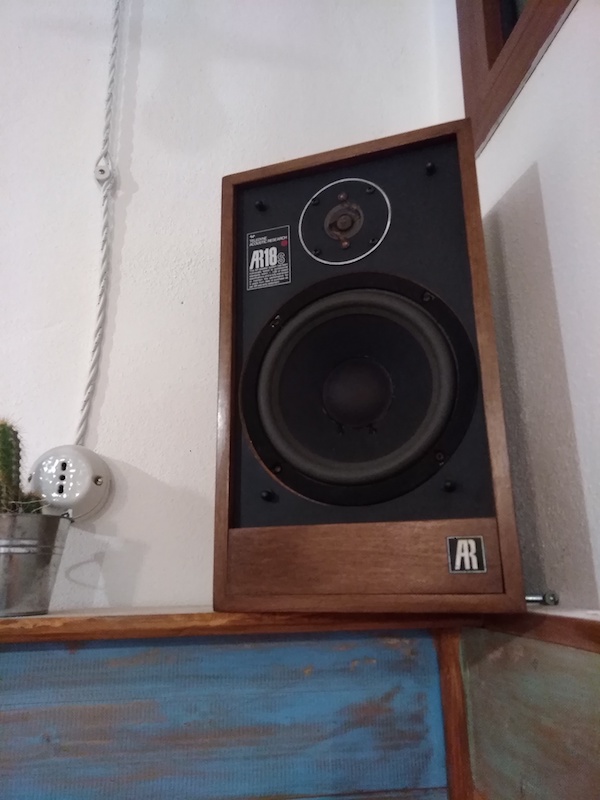 Acoustic Research AR 18 loudspeakers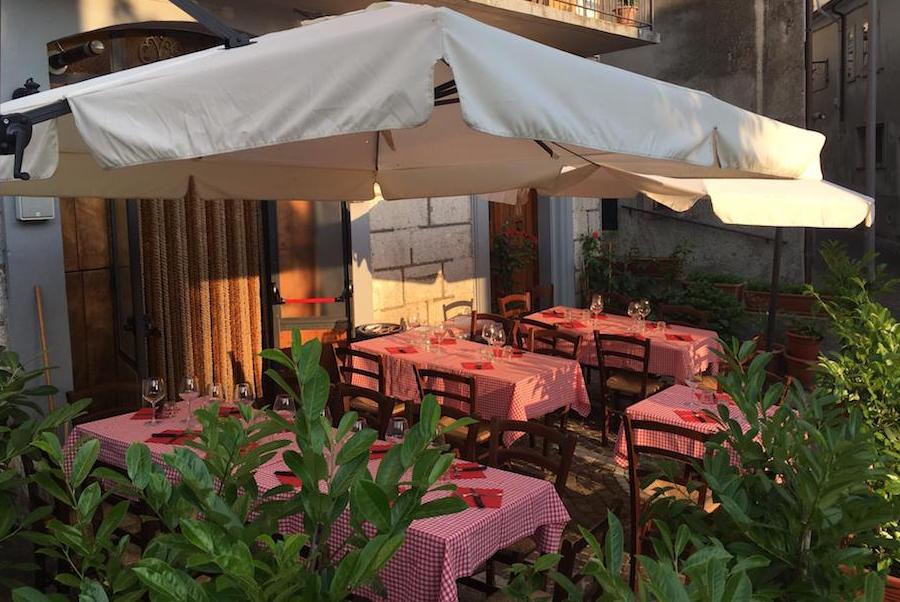 If you happen to visit the Molise region, be sure to book a table at Trattoria Mamma Muli', for sure you'll enjoy some good meals and tunes! I simply love this idea! I believe these are those small ideas that have a much stronger impact (on non-audiophiles) than the vulgar display of power (and money) we can see at HiFi Shows, where a component can cost as much as a supercar.

Copyright © 2019 Lucio Cadeddu - editor@tnt-audio.com - www.tnt-audio.com
[ Home | Staff & Contacts | HiFi Playground | Listening tests | DIY & Tweakings | Music & Books ]