[ Home TNT-Audio | Staff & Contacts | HiFi Playground | Listening tests | DIY & Tweakings | Music & Books ]
Three entry-level headphone amps, one against the other
Douk Audio U3 VS Topping L30 II VS iFi ZEN Air CAN
[Italian version here]
Product: Douk Audio U3 - headphone amp - ∼50€
Manufacturer: Douk Audio - Cina
Product: Topping L30 II - headphone amp & line preamp - ∼150€
Manufacturer: Topping - Cina
Product: iFi ZEN Air CAN - headphone amp - ∼150€
Manufacturer: iFi Audio - UK/USA
Reviewer: Lucio Cadeddu - TNT Italy
Reviewed: September, 2023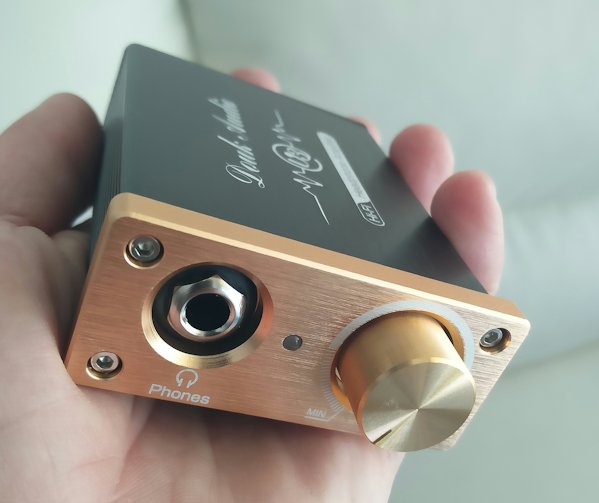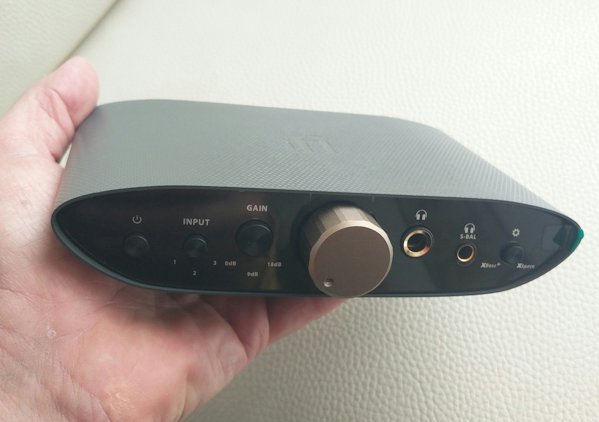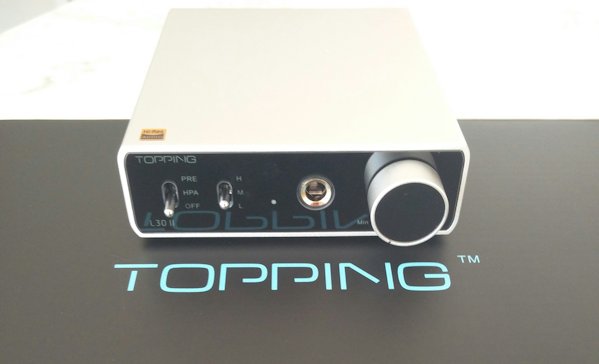 From top to bottom: Douk U3, iFi Zen Air CAN, Topping L30 II
Introduction
Due to the ever-increasing difficulty of being able to listen to music how when you want (due to problems of cohabitation), in recent years listening with headphones has become increasingly widespread. In order to get reasonably good sound quality, in addition to good headphones, it is essential to have a separate headphone amplifier, because - quite often - the outputs available on mobile devices, PCs or amplifiers are not of adequate quality and power.
The market offers many different solutions, including headphone amps equipped with internal DAC, to be connected directly to the PC outputs, for example, but also simple and minimal solutions, i.e. pure headphone amps, to be connected directly to a source or line output of an amplifier. I chose these three models, a very inexpensive one costing €50, the Douk Audio U3, and two of a higher price, the Topping L30 II (which also acts as a preamp) costing around €150 and the iFi ZEN Air Can costing around €150. Depending on the offers in particular periods it is not uncommon to get much lower prices: the iFi ZEN can currently be purchased for €99 on Amazon, for example, while the Douk U3 can be found for as low as €30, including shipping, at the official Douk store on Aliexpress.
A closer look
The simplest headphone amp of the lot is the Douk Audio U3, a very small, well-finished metal box available in different colours, with line input, headphone output and volume knob. Inside, at the very heart of its performance, there is a TI-NE5532 chip which, for upgrade fanatics, can be detached from the socket and replaced with other equivalent ones, without any need for a soldering iron! Plug & play! For those who want to play with the so-called op-amp rolling it's a dream! It can be powered in many different ways, over the wide range 5V-20V DC, but the company claims it can reach up to 25V. The PSU is usually not supplied, but a phone charger or the USB output of your PC is good enough to make it work. I would say that with a good 12-15 volt power supply and a few amperes of current you are safe. The output power is high, 1300mW (i.e. 1.3 watts) into a 32Ω load. It can drive even difficult headphones, with impedance between 16 and 600Ω. It is available in four beautiful finishes: black, silver, blue and red. For other technical info, I recommend visiting the Douk Audio website, which is quite complete.
The Topping L30 II is both a headphone amp and a minimal line preamp. This is a substantial upgrade compared to the previous L30. This L30 II uses NFCA modules and boasts an output power of 3500 mW (3.5 watts) on a 16Ω load, which drops to 2300mW on a 32 Ω load. On a 300Ω load it still provides 560mW. The PSU is supplied as standard, but be careful not to use it with other devices, because - unusually - it is an AC device and not a DC one (and, in fact, inside the Topping L30 there are two nice Nichicon caps in the power supply). So, if you want to try different power supplies, they have to be AC! The gain - i.e. how much the signal is amplified - is adjustable in three positions: standard 0 dB, -14dB and +16.5 dB. Using a lever you can decide whether to use it as a headphone amp or a simple preamp, which is very convenient if you want to listen with active speakers or passive speakers combined with a power amplifier. There is no need to disconnect the cables. For all the technical specs (even measurements!) I recommend the manufacturer's website, which is very rich in details.
The iFi ZEN Air Can is a simple headphone amp, but it has additional features: in addition to the adjustable gain (0, +9, +18 dB) it has standard single-ended outputs (6.6mm) and S-balanced outputs (4.4 mm). Moreover, there are two filters, one labelled XBass+ to increase the performance at low frequencies and one called XSpace, to add spatiality to the sound. The output power is 1600mW into 32Ω. It has three selectable line inputs (two RCA and one S-balanced minijack) which makes it the heart of a system with multiple sources, completely dedicated to headphones. The power supply is 5V DC. For further technical details, the official iFi Audio website is a must visit.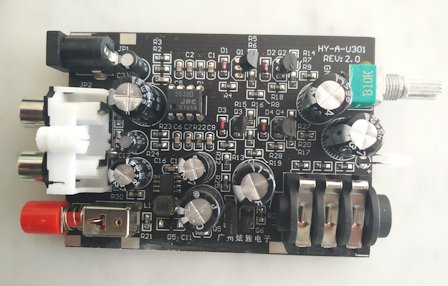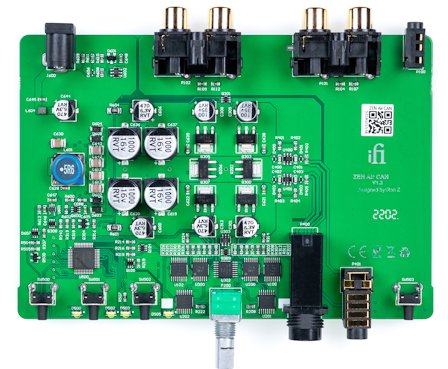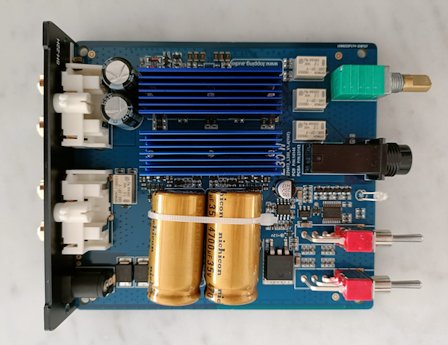 From top to bottom: Douk U3, iFi Zen Air CAN, Topping L30 II
Douk Audio U3 VS Topping L30 II VS iFi ZEN Air CAN
For the listening tests I used various types of headphones, from the very cheap (but surprising) Venture Monk Plus up to the Grado SR 225 which, alone, costs more than double the most expensive amp under test. The Topping was powered with its own power supply, while the other two were connected, to limit the variables involved, to the same 5V - 2A power supply (max 65watt). The comparison that intrigued me the most was the one between the small Douk Audio U3 and the two more expensive amps, with prices varying between double and triple the €50 needed for the U3.
I'll immediately clear the field from easy enthusiasm: in this case, the more expensive amps sound better. The magnitude of the difference cannot be quantified, but it is easily audible. Do they sound twice as good? That obviously makes no sense. However, the little U3 acquitted itself very well, showing excellent driving skills and more than abundant power output. It is difficult to criticize this amp given its diminutive price tag, which can often be close to €30 during some offers on Aliexpress. This U3 does a lot a good things, and certainly mercilessly outclasses the headphone outputs of different sources such as cell phones, notebooks and various PCs. And also the standard headphone outputs of many integrated amplifiers.
Furthermore, you can experiment with how its sound changes by simply replacing the standard operational amplifier, a procedure within everyone's reach. I haven't ventured into this territory, frankly, but it's nice to know that the sound can be improved with higher quality opamps. Overall, the sound character is neutral, with good bass and lots of dynamics. It lacks a bit, compared to the other two, in terms of general refinement and, especially in the mid range, a bit of roughness emerges from time to time. Even the spatiality of the sound, as far as you can hear it in headphones, is lower than that of the other two. The sound isn't as airy and smooth as with the Topping or the iFi Zen, but it would be outrageous if it were.
In summary, if the aim is to improve headphone listening without spending some silly money, the Douk U3 is mandatory. It doesn't do anything else, as it doesn't have a DAC, the gain is not adjustable, but it plays good tunes, loudly. And it's also nice to look at, it's well built and takes up very little space (it fits in the palm of your hand).
The fight for the best therefore shifts to the other two contenders. The comparison isn't exactly on a par, as both offer different features, but personally I found the iFi Zen Air sonically superior overall. There are no bold differences, but audible ones, again in terms of refinement, cleanliness and naturalness, across the entire audio range. The separation between the instruments and the spatiality of the sound are superior. The Topping sounds good, balanced, and does nothing particularly wrong, but it is less engaging and fun, and loses something in the very high range, while in the low range they are on a par: the iFi is more controlled and articulate, while the Topping is fuller and well extended.
It's still a matter of personal taste, some may prefer the less flashy sound of the Topping L30 or perhaps with other headphones the situation could be reversed but, under the conditions of the various tests I carried out, my preference goes to the iFi Zen, which sounds incredibly good for the price. After listening to it, I went to read something more and discovered that it received enthusiastic reviews almost everywhere, even winning several awards, all things that confirm my feelings. Not being a fan of headphone listening, I confess that with the iFi I kept them on longer and more willingly than with the other two amps. The two filters, for bass enhancement and for spatiality, can be inserted one at a time or both at the same time. And they work fine, although with the XSpace filter inserted I had the sensation of a not too natural effect. On the pther hand, the noticeable bass boost can help with headphones lacking oomph in this range.
Availability
All the products reviewed can be found very easily on the market, either at authorized resellers or on the usual e-commerce sites, Amazon, Ebay and Aliexpress first and foremost.
Conclusions
Improving headphones listening, without complications and within limited budget is possible, just choose good quality headphones and a dedicated amplifier, an item which is practically mandatory. Any of the amps tested will outclass the headphone outputs of most sources in use, and even with the few tens of euros needed for a Douk U3 you can access a remarkable level of performance. The best of the three, in my opinion, is the iFi Zen Air CAN, followed very closely by the Topping, which can also be used as a minimal line preamp, making listening with headphones or active speakers very simple, a plus not to be overlooked.
DISCLAIMER . TNT-Audio is a 100% independent magazine that neither accepts advertising from companies nor requires readers to register or pay for subscriptions. If you wish, you can support our independent reviews via a PayPal donation. After publication of reviews, the authors do not retain samples other than on long-term loan for further evaluation or comparison with later-received gear. Hence, all contents are written free of any "editorial" or "advertising" influence, and all reviews in this publication, positive or negative, reflect the independent opinions of their respective authors. TNT-Audio will publish all manufacturer responses, subject to the reviewer's right to reply in turn.


Copyright 2023 Lucio Cadeddu - direttore@tnt-audio.com - www.tnt-audio.com
[ Home TNT-Audio | Staff & Contacts | HiFi Playground | Listening tests | DIY & Tweakings | Music & Books ]