[ Home | Staff & Contacts | HiFi Playground | Listening tests | DIY & Tweakings | Music & Books ]
Analog Tube Audio Kokomo Mk.2 – Bearing for Garrard 301 and 401
Improved in sound and construction
[Italian version]
Product: Analog Tube Audio Kokomo Mk.2 – Bearing for Garrard 301 and 401
Manufacturer: Analog Tube Audio - Germany
Approx cost: in Europe 99 EUR (incl. VAT) including a small bottle of bearing oil, direct sale via internet or ebay.
Upgrade cost to original Kokomo 8.50 EUR (incl. VAT). Prices outside Europe are 83.19 EUR resp. 7.14 EUR.
Reviewer: Hartmut Quaschik - TNT Germany
Reviewed: November, 2011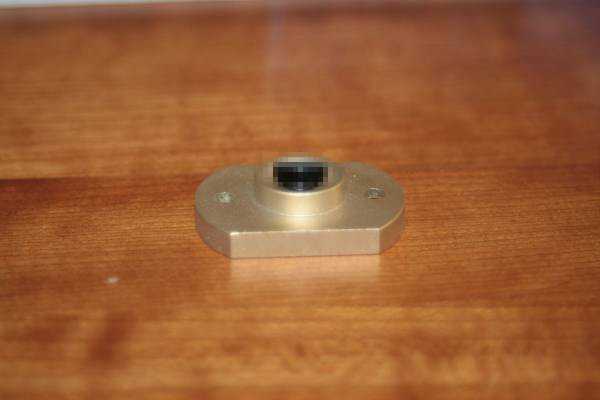 If you have read my test report on the original Kokomo bearing that I did in 2008, then you might ask yourself, what has been changed.
The Story Continues
I was very pleased with the sonic results of the Kokomo all the time. One day Robert Graetke of Analog Tube Audio called me on the phone, just to tell that he was about to develop a serious upgrade. He told me that the bearing ball no longer rotates directly on the platter axis, and instead a cup is inserted between axis and bearing ball. The cup is meant to be attached to the axis bottom by some drops of oil. He then promised to send me some prototypes. What I received was three pieces of hardware, identical in dimensions, but made from different materials. One was made of steel, one of brass, and the third was made of POM. POM is also known as Delrin, and some manufacturers build high damping turntable platters from this.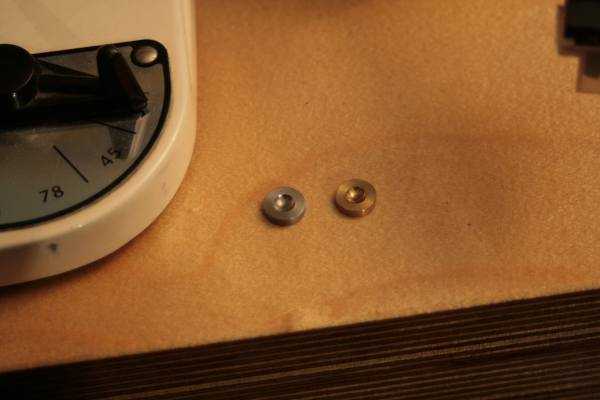 The Listening
Of course, I tested all the three "upper bearing cups" with music. The cup made from steel does not do any change to the sound. This would be fine if I would prefer to keep the sound of the original Kokomo. The brass cup was more lively, and showed up some kind of enhanced detail, that was shouting at me and caused listening fatique after some time. For me this extra sharpness sounded unnatural and resonant. The third cup, made from POM, was a real surprise. It sounded more beefy and natural than the original Kokomo, while at the same time presented even a bit more fine resolution. At that time Robert was still experimenting, and now he sells that POM cup as integral part of the Kokomo kit, now called the Mk.2 version. This is good news, as the Kokomo Mk.2 not only sounds better than the original Kokomo, soundwise it is even closer to the original Garrard sound.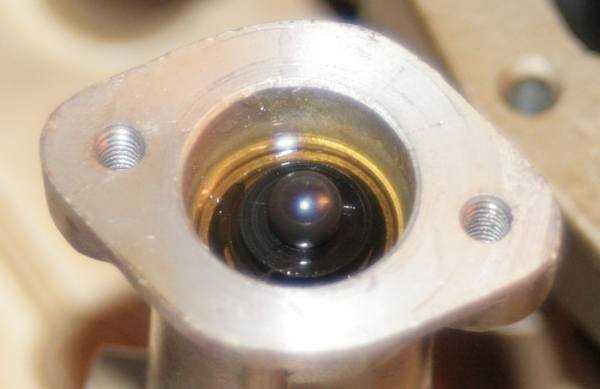 Great!
Robert, you did a great job. You take the concerns of your customers seriously. You have enhanced your product at no extra costs. Thank you!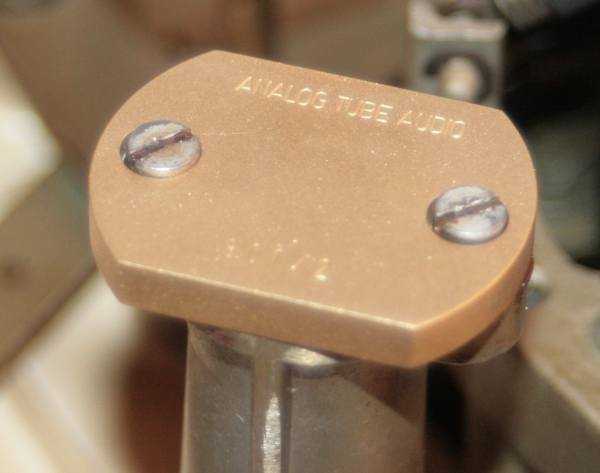 © Copyright 2011 Hartmut Quaschik - www.tnt-audio.com
[ Home | Staff & Contacts | HiFi Playground | Listening tests | DIY & Tweakings | Music & Books ]