[ Home | Staff & Contacts | HiFi Playground | Listening tests | DIY & Tweakings | Music & Books ]
Album Review - Clark Terry Big Bad Band Live in Holland 1979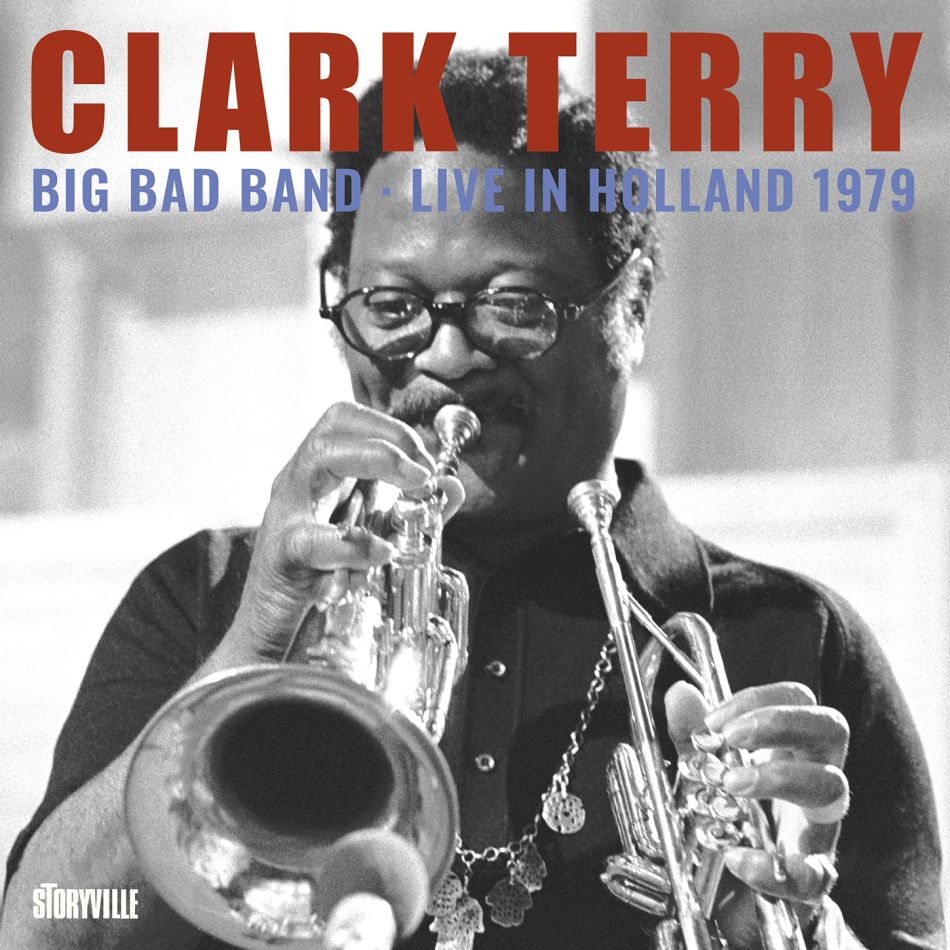 Album details: Storyville Records - Denmark
Reviewer: Roger McCuaig - TNT Canada
Reviewed: October, 2022
I was expecting a typical live jazz club recording the likes of which there were so many made through the fifties and sixties. You know them well; the noisy room filled with chatter and glasses clinking. Usually not a lot of microphones used, and the overall sound pretty hit and miss. Well, it is nothing like that. It was recorded on September 6th, 1979, at the Hilversom Studio in Holland for KRO-NCRV, to be aired later over radio.The room is dead quiet, the solo instruments all have their own microphones, and the overall sound of the room is quite neutral. The technical team did an excellent job on this recording session, especially noteworthy is the clarity, naturalness, and big sound from the solo instruments. Now, how this can be described as "Live", well your guess is as good as mine! In any case it is our gain as the recording quality is excellent.
Any serious jazz fan has heard of Clark Terry, he has received many awards and honors, including a Grammy Award and a Grammy Lifetime Achievement Award in 2010. He died in 2015, at the age of 94. This album is classic "Big Band" jazz, one finds compositions by Billy Strayhorn, Duke Ellington, Quincy Jones, Kenny Dorham and several ot hers. Clark Terry's band was on their best behavior for this session, the music is tight and precise, impeccable timing, perfect pitch, and not a bad notes to be found. This is a band of seriously high-end professional musicians that all brought their A-game to the recording studio on this day. Terry introduces each piece and talks a bit about the solo players which adds a nice touch for the listener.
For anyone who is a fan of classic big band jazz music this recording is a winner. The music is great, and the studio recording quality is excellent. Clark Terry and his band are in top form and the playing is superb, truly professional. This will be a welcome addition to any big band music collection.
This album, released in 2022 by Denmark's Storyville Record, was provided to TNT-Audio in WAV format by Naxos of America. For those readers who may be interested in the nuts-and-bolts stuff; the music was streamed via WiFi from my PC to an Arylic S50 PRO+ Wireless Streaming Preamplifier, then to a Doge 7 Tube DAC, The Truth Pre-stage and on to Canary CA-330 mono-blocks. Speakers used: Coincident Total Victory II.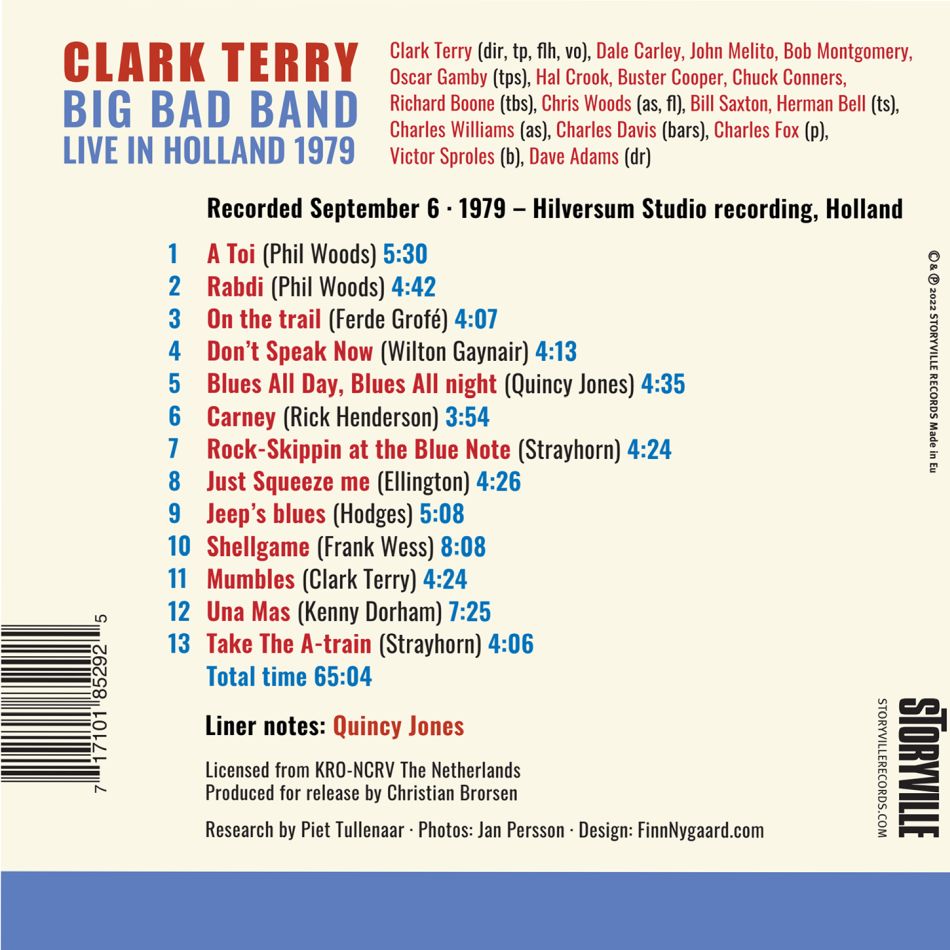 DISCLAIMER. TNT-Audio is a 100% independent magazine that neither accepts advertising from companies nor requires readers to register or pay for subscriptions. If you wish, you can support our independent reviews via a PayPal donation. After publication of reviews, the authors do not retain samples other than on long-term loan for further evaluation or comparison with later-received gear. Hence, all contents are written free of any "editorial" or "advertising" influence, and all reviews in this publication, positive or negative, reflect the independent opinions of their respective authors. TNT-Audio will publish all manufacturer responses, subject to the reviewer's right to reply in turn.


Copyright © 2022 Roger McCuaig - roger@tnt-audio.com - www.tnt-audio.com
[ Home | Staff & Contacts | HiFi Playground | Listening tests | DIY & Tweakings | Music & Books ]