[ Home | Staff & Contacts | HiFi Playground | Listening tests | DIY & Tweakings | Music & Books ]
Max Research - Audio and Records supplier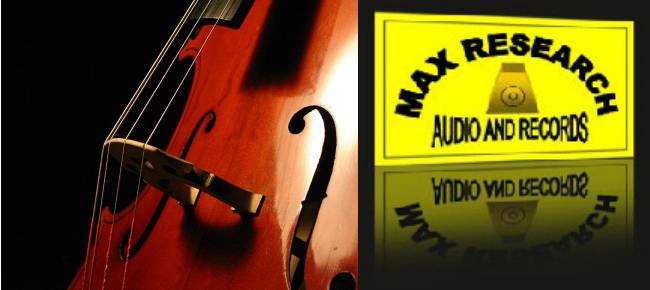 High quality recordings
[Italian version]
Product: Max Research music software (various)
Manufacturer: Max Research - Italy
Cost: Typically 18 euros for an album.


Reviewer: Nick Whetstone - TNT UK
Reviewed: March, 2010
It's quite easy to become so obsessed in trying to improve the hardware that plays our music, that we loose sight of the fact, that the software quality is a very important factor too. It used to be the case that we either had to accept what we were given as regards records, CD's and tapes etc. Of course with vinyl you could go around hunting out the best pressings, but that didn't apply to CD where at best we may have been offered a better produced disc at a premium (often quite a high one too). The Internet, as we are told so often, is a great leveller, and these days small companies, or even individuals can run enterprises that were once the privilege of big companies. We have already seen many great pieces of hi-fi from small companies, and now we are starting to see the emergence of those who want to supply the software as well.
Let's face it, music is ideal for selling over the Internet. The supplier gets paid straight away, and the customer gets their music almost instantly. There are so many choices for buying music online that it would be difficult not to find almost anything that you want, no matter how obscure. But it's great recordings that we are looking for, and one such source is a Italian company called Max Research. This is what they say about themselves on their web site:
Max Research - Audio and Records is an independent label devoted to the production of HiFi-Music recorded directly on place. Our production is composed by original recording of Organs, Classic and Antique music in HiFi-Digital technique. Our production is composed by original recording of Organs, Classic and Antique music in HiFi-Digital Technique. We also produce a Contemporary section by producing emergent artists.
Apart from offering their music through downloads, Max Research also sell on CD's and DVD's. TNT were offered a sample of some of the tracks from their catalogue, and I had the privilege to download the music and listen to it via a Kingrex USB DAC, and a modified Squeezebox SB3.

The tracks were obviously carefully chosen, or perhaps I just have similar tastes to whoever chose them. Whatever, I thoroughly enjoyed all of them except the 24/96Hz sample that I was unable to play. The sound quality of all tracks was a real eye (or should I say ear) opener. The clarity was awesome and it was possible to hear all sorts of extraneous background noises in the live performance of the piece 'Homage to Haendel'. On the track 'Una Voce poco fa' by Rossini, the female singer's voice was so real that it was just as though she was in the room. And it is one of the best recordings of a piano that I have heard. I can see why the title of that collection is 'Living Music'! The track ANIMAMETICCIA from the collection/album of the same name was another excellent recording of a more contemporary music. And the other tracks all exuded real quality.
You can try the quality too by downloading a couple of free samples from the site. Sample 1 and Sample 2.
Max Research sells DVD's as well, and there is a choice on some albums of music in 16/44Hz or 24/96Hz format. If the samples that I received for review are typical, then it will be well worth while exploring their catalogue of music although it isn't so easy to use the site and work out exactly what everything actually costs. I think that they would benefit from making the website a little easier to use for those who don't speak Italian. You can pay for the music online using Paypal, PostePay, or bank transfers, and that's about as much as I can tell you about Max Research.
© Copyright 2010 Nick Whetstone - www.tnt-audio.com
[ Home | Staff & Contacts | HiFi Playground | Listening tests | DIY & Tweakings | Music & Books ]