[ Home TNT-Audio | Staff & Contacts | HiFi Playground | Listening tests | DIY & Tweakings | Music & Books ]
Vinyl in Naples - add-on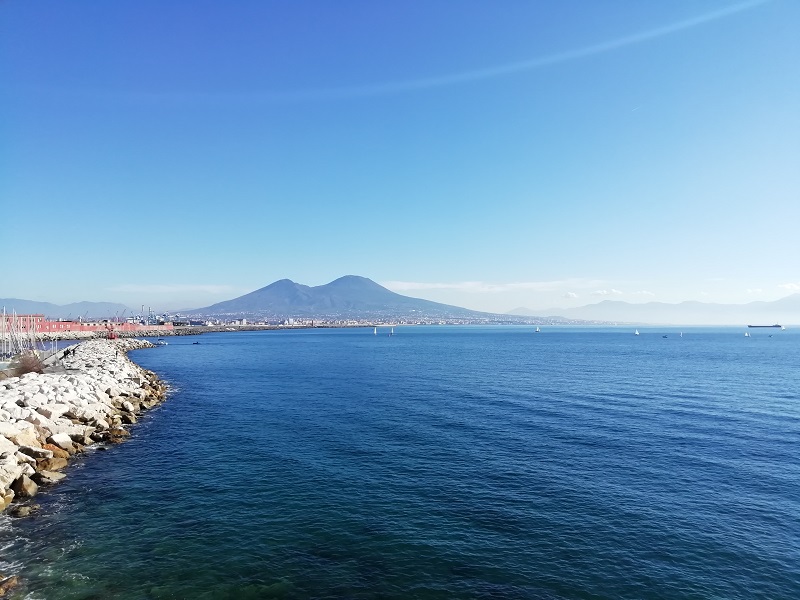 [Italian version here]
Inquirer: Carlo Iaccarino
Written: May, 2023

... a cup, a cup, a cup...
Last time, I left you with an article about some vinyl record stores in Naples.
I specifically pointed you to the 12 INCH RECORD STORE.
Since then, they have started selling, besides used records, a small quantity of new - or, at least, contemporary - records.

But, to come back to the topic, the piece of news that is moving me is that the Manna cousins, Raffaele and Carlo, found a way to diversify their enterprises according to their musical inclinations.
Carlo, who have always been dedicated to Jazz, has now opened the BLUE TURTLE, a jazz vinyl record shop - a timely move, now that many publishers (mostly outside our national boundaries) are marketing several reprints of many classic jazz works.

Yet, all things considered, this wouldn't be relevant news.
But we're in Naples, where rarely things are just how they look ;-)
Carlo not only was able to catch up with this "favourable wind" for reprints, but, above all, was also quick to rent a place that became available in the same commercial alley where the 12 Inch record store opened its doors.

But it would have been too naive to just sell records in this new site, that is also very close to the original shop.
So, Carlo realized that - although Neapolitans have a religion for coffee - here and only in two more places it is possible to have this drink made with unconventional mixtures and prepared in ways different than the usual espresso or the (now, very rare), traditional cuccumella, the neapolitan coffe pot.
So, enter Carlo Manna's place, as he himself defines a listening cafeteria, a place where having a coffee also (mainly...) different than your usual espresso.


But this is also a place where you can have your coffee side-dished with some cakes. Or a place where you go for a coffee break - maybe even longer than usual; or for a work meeting in a less formal situation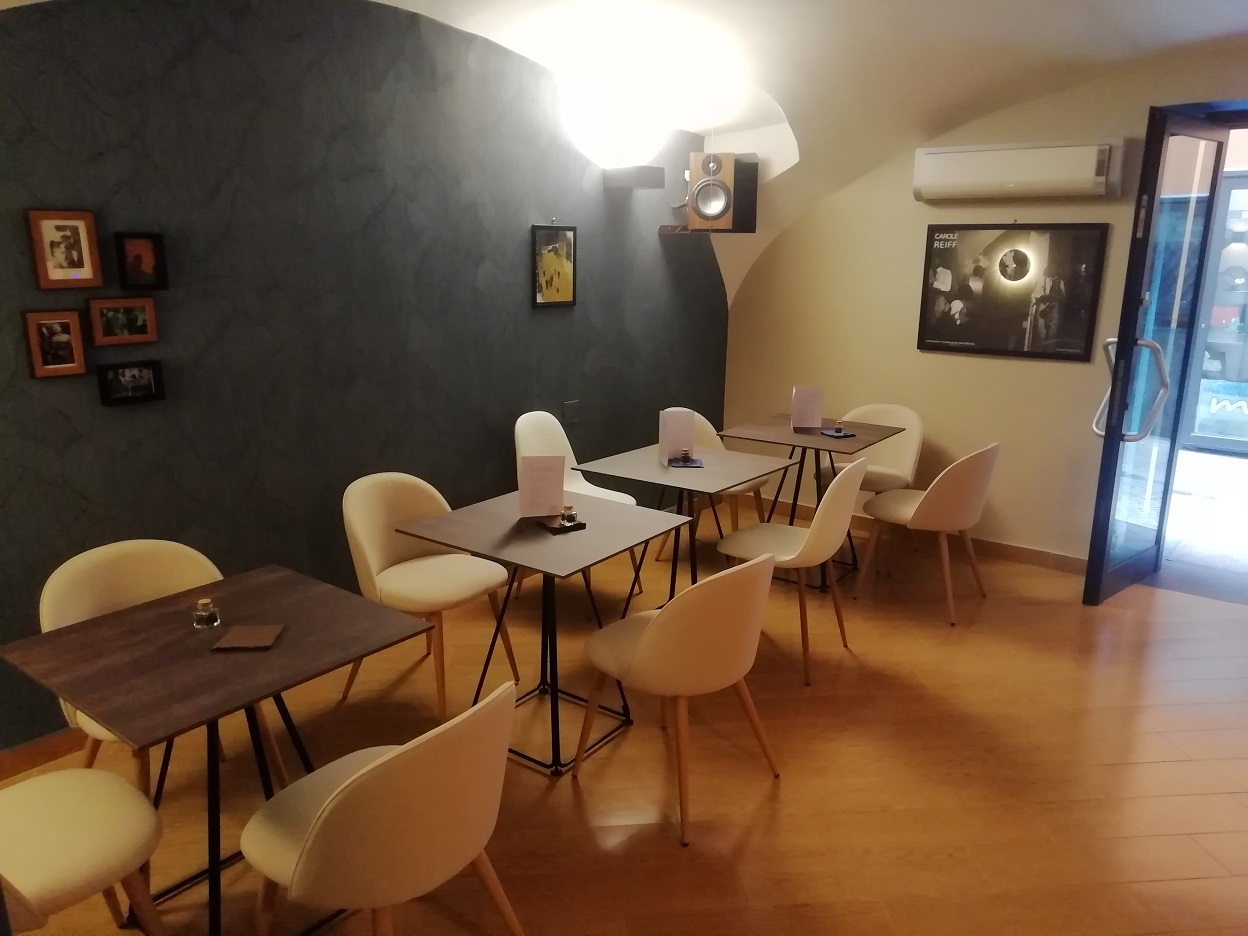 while waiting for the coffee dripping through its filter, maybe even in a traditional cuccumella...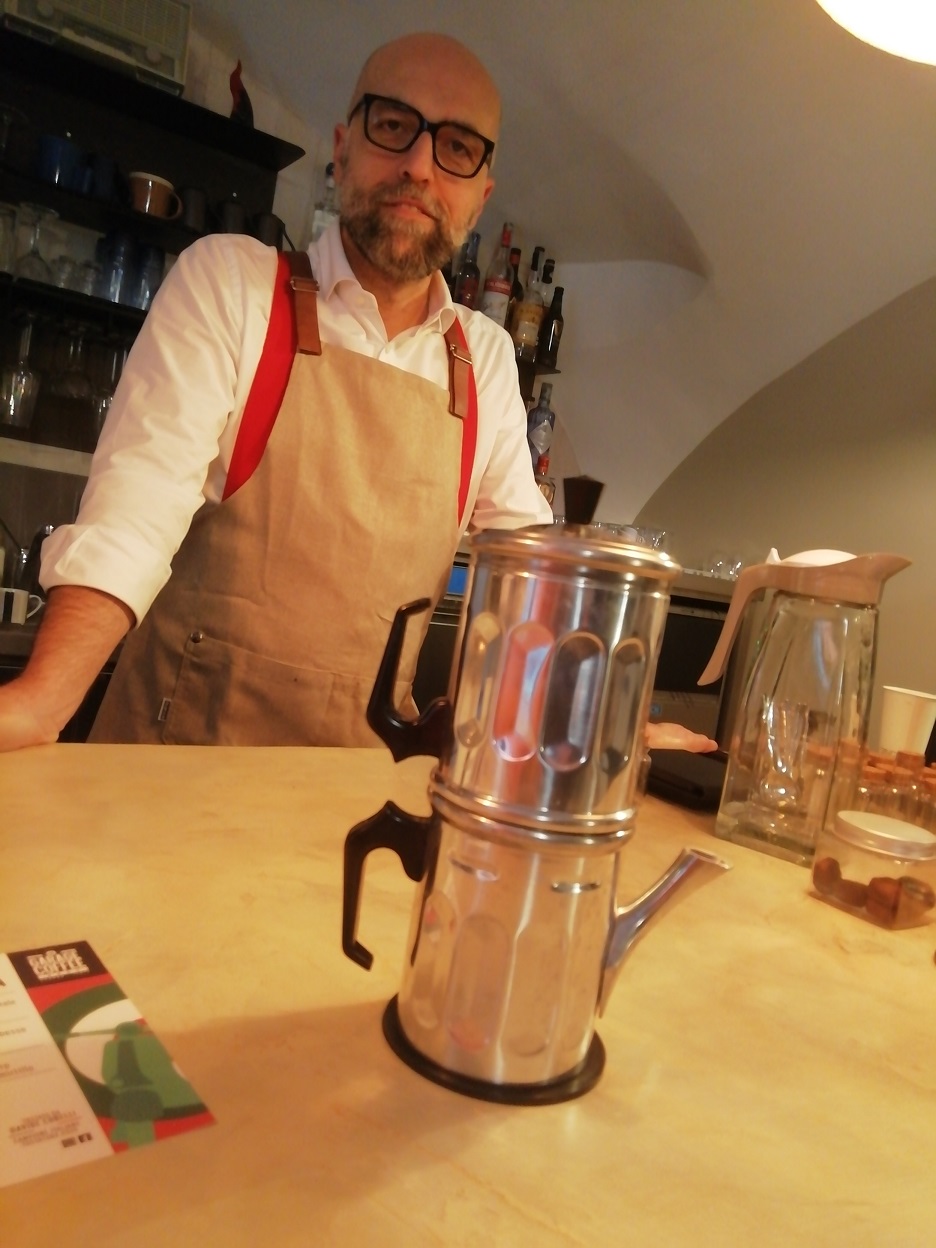 All right, but why, TNT-Audio readers, we should care? :-)
We should because, as I told you, in this place Carlo sells vinyl records of jazz music.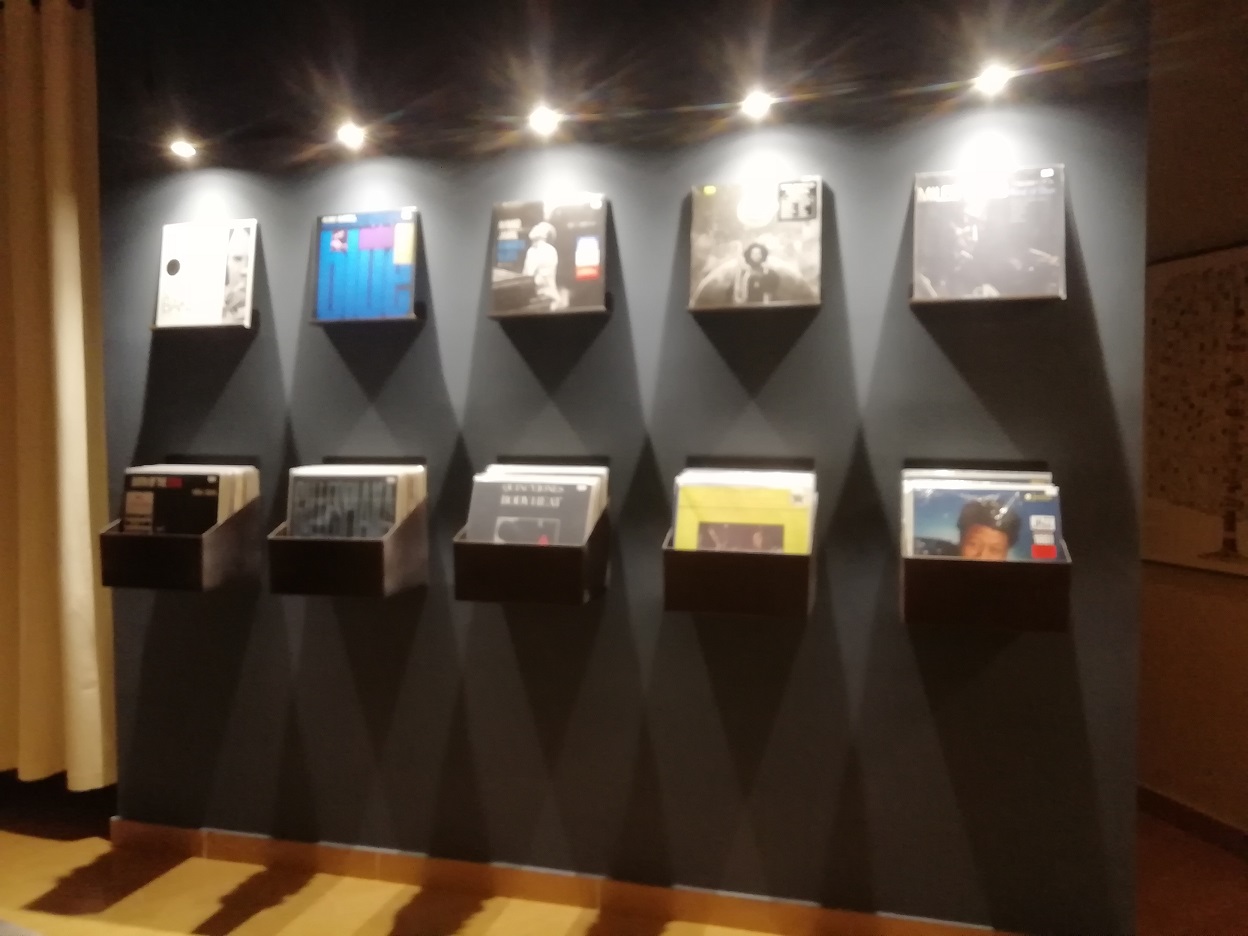 He also set up a separate room to read/relax surrounded by all the available records placed in shelves hung on the wall.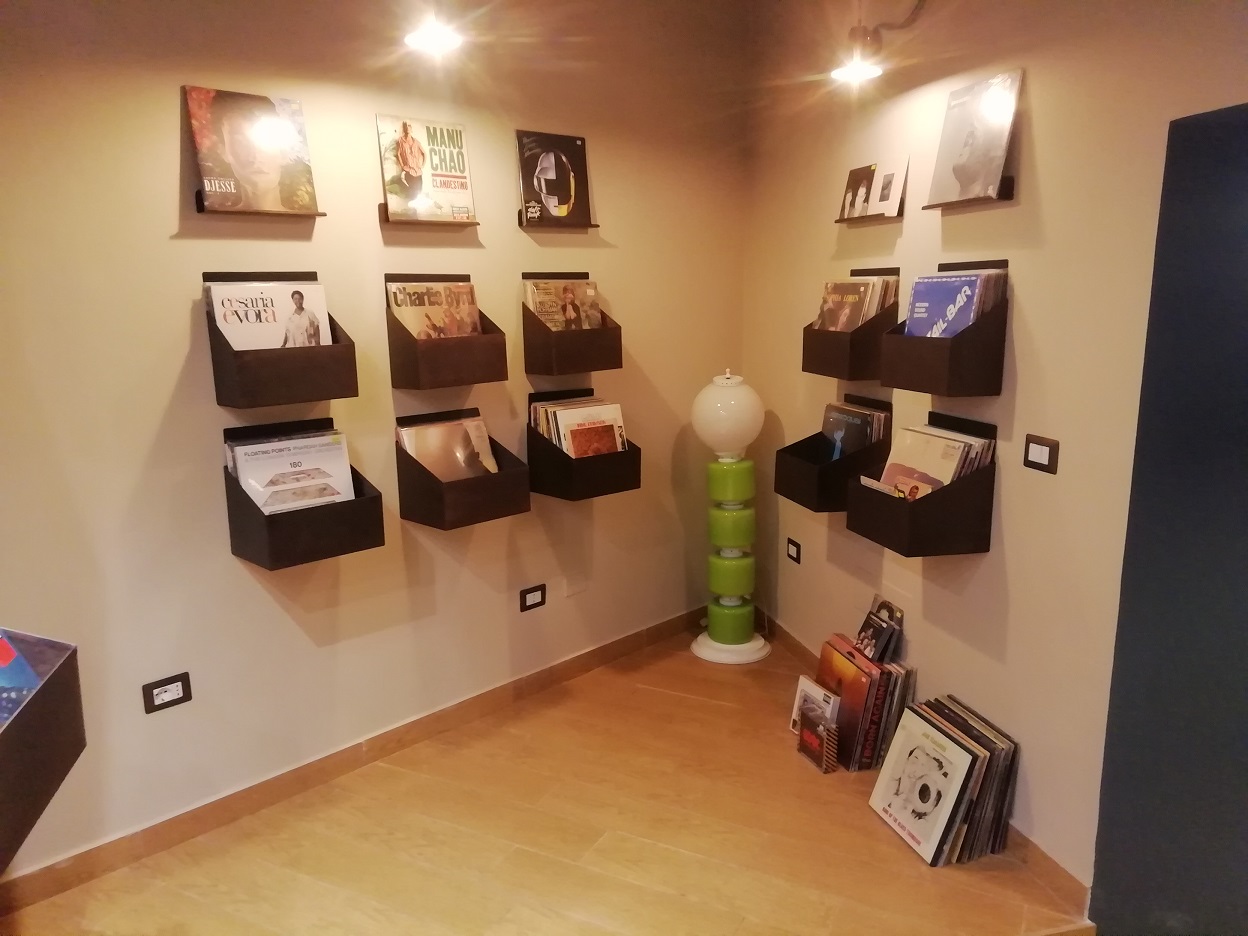 And you can even listen to what you just bought, with the place's music system; so you can chill out sipping your coffee while listening to your music.


So, something that wasn't there... now it's here.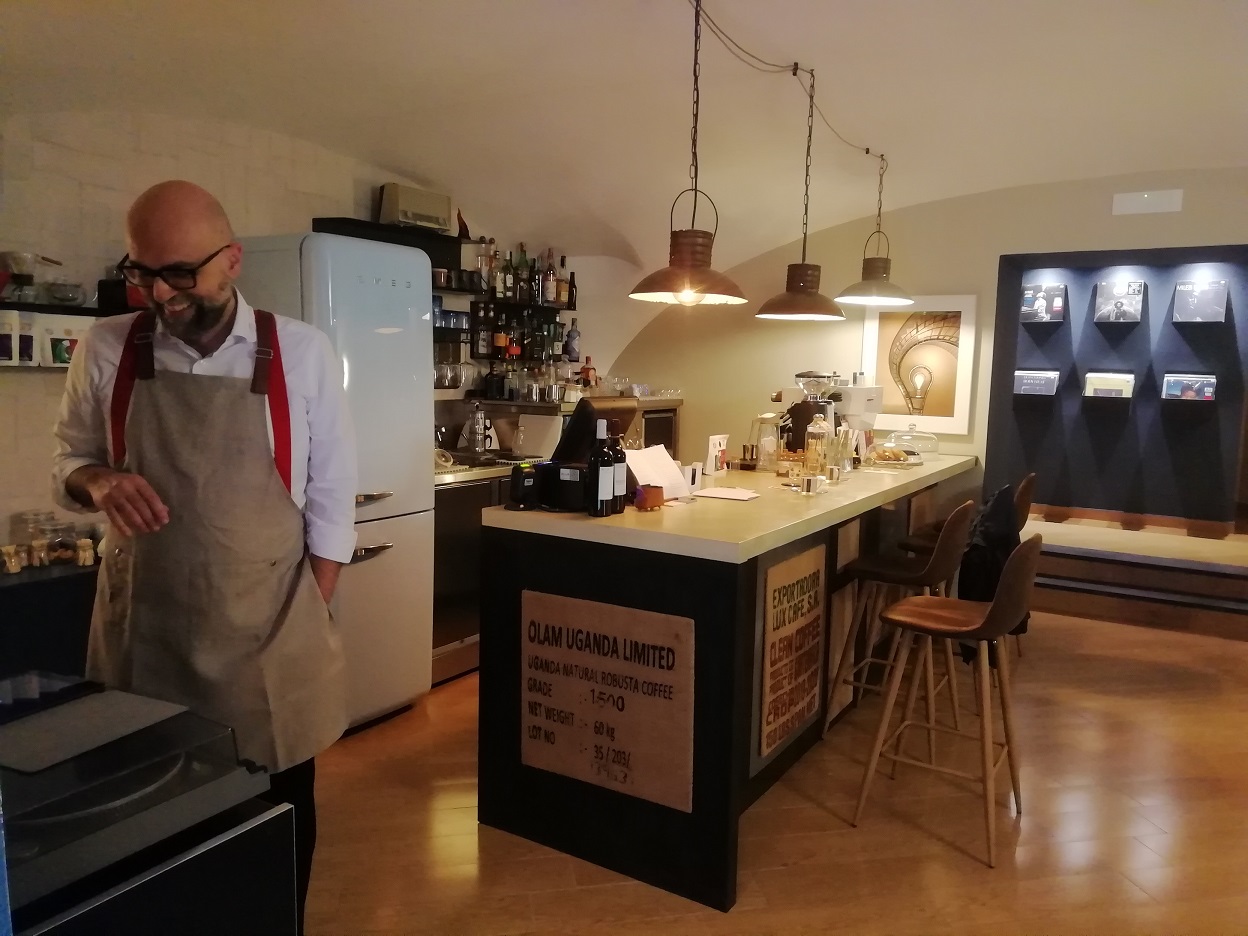 © Copyright 2023 Carlo Iaccarino - www.tnt-audio.com
DISCLAIMER. TNT-Audio is a 100% independent magazine that neither accepts advertising from companies nor requires readers to register or pay for subscriptions. If you wish, you can support our independent reviews via a PayPal donation. After publication of reviews, the authors do not retain samples other than on long-term loan for further evaluation or comparison with later-received gear. Hence, all contents are written free of any "editorial" or "advertising" influence, and all reviews in this publication, positive or negative, reflect the independent opinions of their respective authors. TNT-Audio will publish all manufacturer responses, subject to the reviewer's right to reply in turn.


[ Home TNT-Audio | Staff& Contacts | HiFi Playground | Listening tests | DIY & Tweakings | Music & Books ]