[ Home | Staff & Contacts | HiFi Playground | Listening tests | DIY & Tweakings | Music & Books ]
New Zealand HiFi Companies - a survey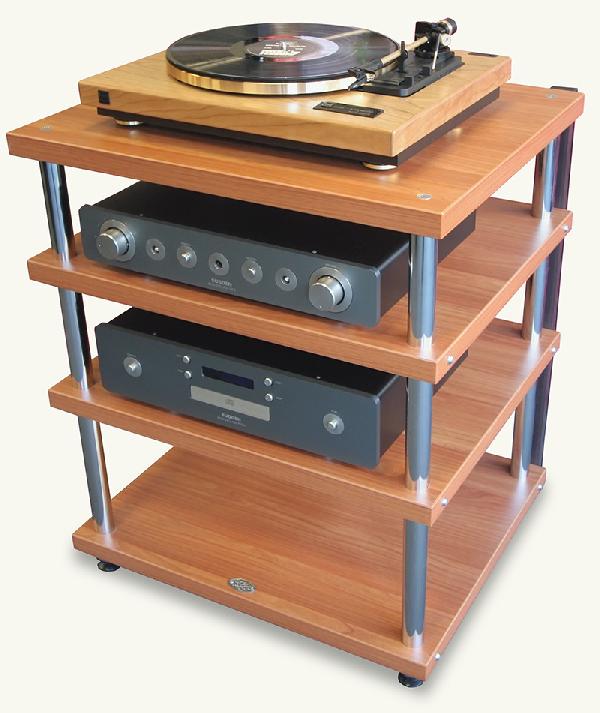 Listening in the Land of the Long White Cloud
[Italian version here]
Reviewer: Richard Varey - TNT New Zealand
Reviewed: October, 2015
Introduction
Aotearoa - the land of the long white cloud (New Zealand) - is a small nation at the edge of the world which prides itself in seeing the light first. New Zealanders have a reputation for being doers and innovators, a way of life wrought by ancestors out of settling a distant and unforgiving land.
I set out to see if this persona is to be found in the ever-changing landscape of high-fidelity home audio equipment. I caught up with the current offerings from local manufacturers to see what they are up to. In a nation of two main islands, six cities, and a little over 4 million people, just who is doing what and how in the realm of "audio in Aotearoa"?
My search turned up just a handful of major players and a few independent audio artisans and audiophile aspirants. This article presents no more than an overview survey, and I plan to follow-up with some of the producers in subsequent more detailed interviews and reviews. For want of a better way, I have listed the NZ-based manufacturers alphabetically by name.
Analog Instruments Limited, Pukekohe - James Grant hand-builds 12 inch Elementum Titanium composite tonearms. Contact: jggrant@xtra.co.nz www.analoginstruments.co.nz

Antipodes Audio, Paraparaumu - are producers, since 2004, of award-winning music servers and digital cables designed for superior performance through focusing on "time-domain accuracy" and low noise. Contact: mark.jenkins@antipodesaudio.com www.antipodesaudio.com

Design Build Listen, Dunedin - Simon Brown is the designer and maker of the acclaimed The Wand which is a radically simple award-winning carbon fibre tonearm in 9 inch basic and 9.5 inch Plus models. He is beginning production of a 12 inch model, too, very soon (TNT-Audio will be reviewing the Plus and 12 inch versions). Simon is driven to make the "best tonearm for a reasonable price that keeps the magic of the music". Contact: info@designbuildlisten.com designbuildlisten.com

Image Loudspeakers, Auckland - have for more than 30 years been producing a range of loudspeakers in cabinets crafted in wood grown in New Zealand. Contact: info@imageloudspeakers.com www.imageloudspeakers.com

Java Hifi, Auckland - are launching the JAVA (TM), a full-function passive pre-amp utilising LDR (light dependent resistor) technology in a unique circuit design, available in three configurations, with all the virtues of a traditional passive design and none of the negatives. Purchasers can choose a high-gloss 6mm acrylic fascia in a range of colours or a premium 4mm solid copper fascia. The high-quality birch ply casework can be supplied in several finishes, from a natural high gloss finish to a deep walnut matt wax finish. The JAVA will be available in the first quarter of 2016, initially via a Kickstarter campaign. Contact: martin@javahifi.com

KEA Audio, Nelson - Joachim Lang designs and builds unique high end loudspeakers and stereo amplifiers. www.keaaudio.com

The Lambert Company, Waihi - Garry Lambert has previously had such a central role in the design and production of an iconic loudspeaker brand that although not made in New Zealand, the "Small Wonder" modular range of pre-amplifiers, amplifiers, and loudspeakers warrant mention in any survey of NZ hi-fi, and they are so unique. www.lambert.co.nz

Omuni Audio, Christchurch - with 30 years experience including selling vintage audio equipment, Eric Cross has recently introduced his Omuni and Omini Mini hand-built omni-directional speakers. TNT-Audio will be reporting on a first listening to a pair of the Minis in the next few weeks. audioe@xtra.co.nz www.vintageaudioworld.com - www.omuniaudio.com

Perreaux Industries, Mosgiel, Dunedin - are producers of 'high end' "state of the art" MOSFET amplifiers, CD players, loudspeakers, and cables. Contact: nz.info@perreaux.com www.perreaux.com/

Phoenix Audio System - Mark Barrett-Boyes and his team have developed innovative software that tests your hearing then tailors audio signals to match the way that you hear sound. Your personal profile is embedded in a portable device that is connected between any analogue or digital source and your headphones or earbuds. This is a way to optimise the listening experience for portable and streaming audio. Contact: mark.bb@phoenixaudio.co.nz www.phoenixaudio.co.nz

Plinius Audio, Christchurch - produce a range of beautifully crafted music systems, comprising amplifiers, phono stages, a network controller, CD player, and a network player. Contact: info@pliniusaudio.com www.pliniusaudio.com

Pure Audio, Wellington - Gary Morrison and Ross Stevens design and produce analogue Class A pre-amplifiers and amplifiers with distinctive and unusual styling. Contact: gary@pureaudio.co.nz www.pureaudio.co.nz

PureSound, Brown's Bay, North Shore - are retailers and builders of made-to-order own brand studio grade speakers, cables, and interconnects, with some models sold via TradeMe. Contact: john@puresound.co.nz puresound.co.nz

Reference Audio Systems, Devonport, Auckland - Peter Hardie told me about his Artisan Acoustic brand for interconnect cables, and made-to-order speaker enclosures (including bamboo for Tannoy drivers) and turntable plinths. He also specialises in vintage audio restoration, especially Tannoy modifications, and is developing a compact dipole wideband speaker design with custom-made drivers. Contact: mail@artisanacoustic.com referenceaudio.co.nz

Soul to Sole Audio, Napier - Stephen Seque builds Bastanis Matterhorn and Wildhorn speakers, and hand-built audio furniture including compressed bamboo hi-fi racks. The TL1 transmission line speaker is in development. Also an importer and retailer of a range of equipment brands. Contact: soultosoulaudio@gmail.com soultosoleaudio.com

Theophany Loudspeakers, Christchurch - many readers will know the fascinating story behind the founding of this company by audiophile and musician Garth Murray. If you don't there is an outline on the company website. His aim is to "help people introduce music back into the home" in an era of packaged sound and picture. All Theophany speakers and components in them are designed and built from scratch. The latest new product in the range is the Epiphany miniature speakers - TNT-Audio will be listening to a pair soon. Contact: sales@theophany.co.nz theophanyloudspeakers.com

Tub's Audio, Wellington - Toby Shaughnessy describes his business as "producing music machines for people who love to listen". The Tub's Audio team produce rather special speakers - the M-Supreme dual horns and the new Asarlai. Launched in October, the new speaker uses a bespoke driver, with a second Altec-derived mid-range driver in a special sealed rear cavity. An annular horn super-tweeter completes the configuration. The design maintains consistent reproduction characteristics throughout the volume range from whisper quiet to chest-crushing loud. Contact: ts@tubsaudio.co.nz www.tubsaudio.co.nz

Viganoni & Viganoni, Orewa, Auckland - Franco Viganoni and his son Piergiorgio take the reproduction of sound very seriously in the design and building of the unique and distinctive Sachém Pure hi-end preamplifier and Sachém v.2 hi-end mono-block power amplifiers. Franco has been with the Swedish Audio Pro brand since 1978 (in Italy) and he's the distributor for NZ since 2000. Nowadays the production of Audio Pro is based on very innovative and top sounding wireless loudspeakers. Franco also sells Carat USB DACs and a Sachém amplifier for guitar players. A "hi-fi doctor" service is also offered. Contact viganoni@ihug.co.nz and have a look at his interesting and very informative web site www.viganoni.com

Well Tempered Lab - although not made in New Zealand, the Well Tempered brand is owned by a Kiwi company. The renowned turntables are available through Denco Audio in Christchurch, Soundline Audio in Wellington, and Turned On Audio in Onehunga, Auckland. www.welltemperedlab.net
In a small nation, inevitably much of the industry is small-scale and local, yet there is a substantial and ambitious focus on export into international markets by some producers, especially the USA. New Zealand is renowned for its "clean and green" image, and somehow value-adding attention to detail and distinctive design are in keeping with this. I plan to expand some of the more intriguing stories, with reviews of unique products, in the coming months. I look to our indigenous innovators for their further support in bringing some of their stories to our TNT-Audio readers.
My thanks go to several people for their co-operation, and I am especially grateful to Simon Brown for his helpful suggestions.

© Copyright 2016 Richard Varey - richard@tnt-audio.com - www.tnt-audio.com
[ Home | Staff & Contacts | HiFi Playground | Listening tests | DIY & Tweakings | Music & Books ]