[ Home | Staff & Contacts | DIY & Tweaks | Listening tests | HiFi Playground | Music & Books ]
Jason Vitelli - "Confluence"
Pop-rock in full Real Stereo effect
Artist: Jason Vitelli (official website)
Jason Vitelli on Facebook: www.facebook.com/jasonvitellimusic
Album details: "Confluence" - 2011 - SR-1003 by Soundkeeper Recordings
Musical genre: 100% pop-rock-blues
Approx. price: 15$ (direct from Soundkeeper Recordings)
Reviewer: Lucio Cadeddu - TNT Italy
Reviewed: March, 2012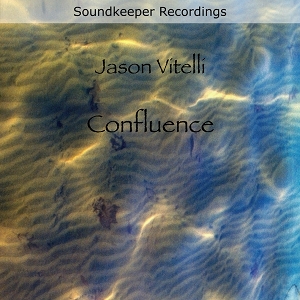 Jason Vitelli - Confluence
Two years ago I reviewed Jason Vitelli's No photographs, a self-produced album, mastered by Barry Diament, with no use of compressors or limiters. For a background of the artist, please refer to that review.
This new album contains 17 tracks (65 min.) and, as it seems usual with Jason, each one is very different from the others, and still quite different from the usual 3-minutes song/chorus/solo/song abused cliché.
This album is a lovely mix of sweet, caressing ballads and lively, rough and rugged rock tracks.
The album is virtually divided into four sides like it was a double LP. Actually, it's a single CD. Perhaps it will be available on vinyl? I've always been no fan of lenghty albums, they've always given me the sensation of artificially inflated works. Since a CD can contain more than 1 hour of music, let's exploit it :-(
Hence I was prepared for a boring listening session. Quite surprisingly, the 17 tracks flow effortlessly, with a good alternance of slow ballads and more lively songs.
Musically, this is a very interesting work, more mature (dare I say that?) than the previous one. You can judge by yourself listening to the free track excerpts on the Soundkeeper Recordings website. Not surprisingly, the high quality of the recording can even be heard through these MP3 samples as well!
Indeed, the reason why this album appears on these pages is because it is a unbelievably good recording. And, as far as I know, it is the first ever live Real Stereo (just two mics) recording of pop-rock Music. Let's analyze it in detail.
Pop-rock in full Real Stereo effect!
Before analyzing the most relevant technical aspects of this recording, let me show you the screenshot from the DR software applied to this recording. Let me remind you the DR software measures the amount of (average) dynamics contained in a recording, for more details please refer to our list of records analyzed via this software.

------------------------------------------------------
 DR       Peak   	   RMS    	 Filename
------------------------------------------------------

 DR12	  -7.78 dB	 -26.32 dB	 Track01.wav
 DR14	  -2.19 dB	 -21.95 dB	 Track02.wav
 DR13	  -6.30 dB	 -25.74 dB	 Track03.wav
 DR13	  -0.31 dB	 -19.24 dB	 Track04.wav
 DR13	  -1.14 dB	 -22.45 dB	 Track05.wav
 DR13	  -0.14 dB	 -16.36 dB	 Track06.wav
 DR13	  -9.37 dB	 -28.08 dB	 Track07.wav
 DR11	  -0.30 dB	 -13.89 dB	 Track08.wav
 DR14	  -0.36 dB	 -17.32 dB	 Track09.wav
 DR14	  -0.51 dB	 -19.34 dB	 Track10.wav
 DR12	  -6.30 dB	 -23.66 dB	 Track11.wav
 DR14	  -4.38 dB	 -25.48 dB	 Track12.wav
 DR14	  -0.44 dB	 -18.32 dB	 Track13.wav
 DR13	  -0.29 dB	 -15.65 dB	 Track14.wav
 DR14	  -3.32 dB	 -22.73 dB	 Track15.wav
 DR14	  -0.36 dB	 -18.55 dB	 Track16.wav
 DR14	  -3.68 dB	 -24.21 dB	 Track17.wav
----------------------------------------------------

 Number of files:    17
 Official DR value:  DR13 
====================================================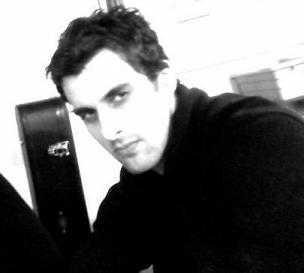 From the list above you can see the measured average is DR13, a stunning result for a pop-rock recording and still a very good one for any audiophile album! Many tracks reach DR14 level!
Listening to some tracks of this album is a thrilling experience. Letting aside slow ballads, which sound extremely clean and detailed, the stunning effect pops up when you listen to some rock tracks. Initially they sound so different from the usual rock recordings that one needs time to reset his ears and brain.
First of all, one needs to turn the volume up to get the right impact. Being uncompressed, this record doesn't sound equally loud, as it is common practice with rock albums. Don't be afraid to turn up the volume! You'll be rewarded with a just like live (a la Klipsch!) sound: powerful, lively, exactly like the band was playing inside your listening room.
Working, Stay away! and The Winner are just three, excellent examples of the effect I'm trying to describe. What you get is deep, thunderous bass (electric bass and drums at their best) and a distorted electric guitar that sounds so incredibly REAL! Any rock album should sound this way! Do you remember when your desire to turn the volume higher and higher on a certain rock track just adds compression and distortion, forcing you to lower the listening level? Well, that doesn't happen with the rock tracks of Confluence, just because the higher the listening level, the bigger the sound becomes, provided your HiFi system is capable of handling high SPLs.
Of course, do not expect Jason's voice to be always clean in these tracks...indeed, sometimes is shouty and harsh, as it happens in the real world :-)
Sweet ballads, just piano and voice, might give you an idea of what a purely Real Stereo recording is capable of. Just listen to Her kind eyes and you'll understand. The illusion of being there is literally breath-taking.
And what about soundstage, then? As you might guess, the Real Stereo technique plays an important role here, helping to build a HUGE 3D image which easily exceeds the space surrounding the speakers (left-right, front-rear and above). Perhaps it is not that pinpoint image you might expect from a purely audiophile recording, just because this is a pure, uncompressed, raw photograph of what happened on the stage, no tricks, no artificial add-ons.
Jason's voice might not appear exactly at the center of the soundstage, just because he doesn't always sing in front of the two microphones...hence you might hear his voice coming more from the right (or the left) depending on the track you're listening to. This is NOT a fault of the recording, just an added bonus for extra realism.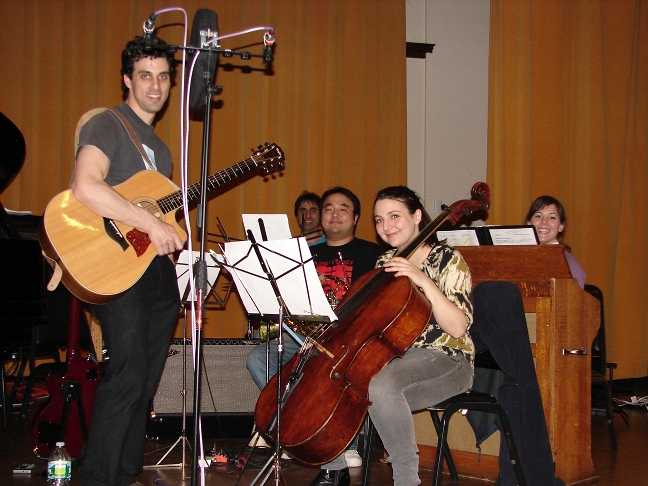 Please note the "Real Stereo" position of the mics
Different formats available!
SR1003 ----- CD pressing ----- $15
SR2003 ----- CD-R ----- $20
SR4003 ----- 24/96 (audio only) DVD-R ----- $30
SR6003A ----- 24/96 .aif files-on-disc DVD-R ----- $35
SR6003W ----- 24/96 .wav files-on-disc DVD-R ----- $35
SR8003A ----- 24/192 .aif files-on-disc DVD-R ----- $45
SR8003W ----- 24/192 .wav files-on-disc DVD-R ----- $45
Conclusions
You need a certain amount of courage to record an album direct-to-disc, without nets that can help you recovering from mistakes etc. Nowadays, even many live concerts aren't the real thing, considering how many electronic tricks you can use even when playing live. This is a real live recording, perhaps not 100% technically perfect from a musical point of view, but certainly one of the most real I've ever come across. So stunningly different from the rest that you MUST listen to it. Period.
Jason's acoustic version of "The winner"
© Copyright 2012 Lucio Cadeddu - direttore@tnt-audio.com - www.tnt-audio.com
[ Home | Staff & Contacts | DIY & Tweaks | Listening tests | HiFi Playground | Music & Books ]