[ Home | Staff & Contacts | DIY & Tweaks | Listening tests | HiFi Playground | Music & Books ]
TNT-Audio Editor's corner - April-May 2003
Site upgrading
Author: Lucio Cadeddu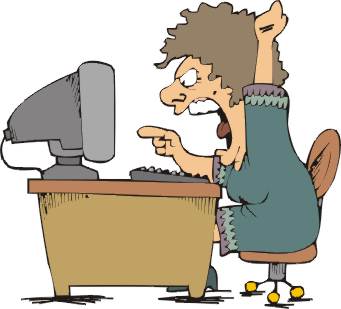 Dear readers,
as announced last month, we are still working on a major site upgrade. These things take time and a countless number of trials and errors. Starting on January 2003 we have decided to forget the black background scheme for our pages and opted for a new grey one.
Alas, since we have sooo many pages on our site we have also decided to leave the old black colour scheme on the old articles so it may happen that browsing the site you find some background to be ....dark black :-)
The ever increasing web popularity - as you can see browsing the last month's access statistics - has forced us to some major change. Hence, we are moving! Yes, we are moving our site to a new server, hopefully faster and with a larger bandwidth. This kind of "site trasfer" isn't always straightforward and, despite we've tried to plan everything carefully, troubles may arise.
Hence, if you will experience connectivity problems during the next week, please be patient and avoid mailbombing us :-) asking "Dudes, what's happening?". If everything will run as smoothly as we hope, you may even not notice a change. The site could be up and running as usual, 24 a day.
But, if you're using a proxy server to browse the Internet or if the DNS's you are using don't get updated frequently, you may have problems finding the site.
It is _NOT_ our fault, just wait a couple of days and everything will be up and running :-)
We've done the best we could to make the switch "smooth" but one never knows. In any case, you may want to get in touch with us by means of our Discussion board at Yahoo! Groups.
Honestly, we _hate_ to waste our time dealing with this kind of technical things and, frankly, we'd prefer to concentrate ourselves on listening, tweaking and ...writing.
By the way, new exciting reviews are going to be published soon: Cairn Fog v2.0 + Soft CD player, Diapason Prelude III (finally!) and for those who enyojed our last review of the "Glory from the Past" (that Naim Nait integrated amp) we can offer an article on the highly praised Naim IBL loudspeakers, one of the most controversial designs in the history of Naim Audio.
So...stay tuned!
© Copyright 2003 Lucio Cadeddu - https://www.tnt-audio.com
[ Home | Staff & Contacts | DIY & Tweaks | Listening tests | HiFi Playground | Music & Books ]