[ Home | Staff & Contacts | HiFi Playground | Listening tests | DIY & Tweakings | Music & Books ]
Ortofon Quintet Blue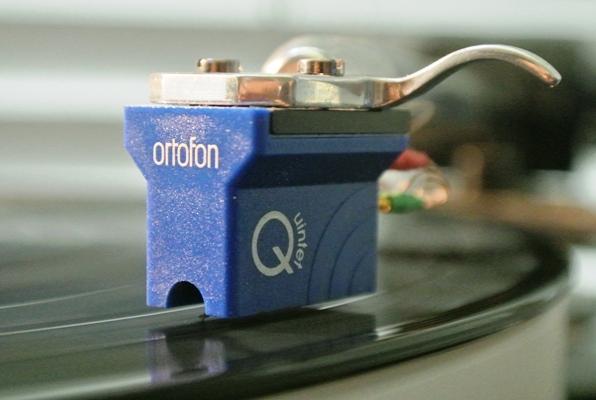 Good balance
[Italian version here]
Product name: Ortofon Quintet Blue
Manufacturer: ORTOFON - Denmark
Cost: $524.00 USD (Currency conversion)
(YMMV)

Reviewer: Todd Bromgard - TNT USA
Reviewed: October, 2015
Introduction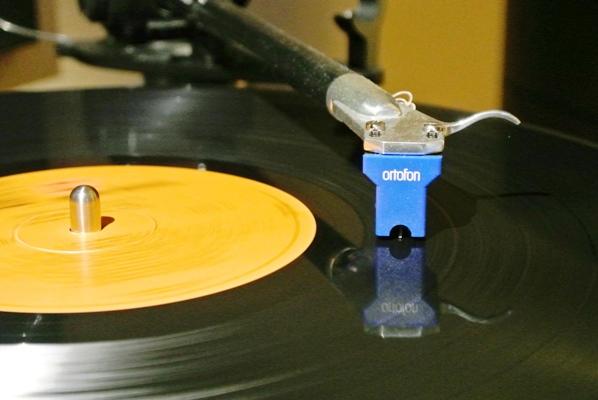 The Ortofon name is well known to pretty much anyone who has ever owned a turntable. It is kind of amazing to think they have continued to offer and refine phono cartridges over the last ninety-years or so and are still a thriving and relevant company today. Recently the company introduced the 2M series of moving magnet phono cartridges, each named for the color of its body: Red, Blue, Bronze and Black.
The whole 2M series has been well received and praised for offering a good value to performance ratio. I agree. I have used both the 2M Blue and 2M Bronze in my home audio system, and they have provided many hours of listening enjoyment. So when Ortofon introduced its redesign of the Quintet moving coil series of cartridges, I hoped the series would be worthy of the same high praise as the 2M line-up.
I requested a long term review sample, and the kind folks at Ortofon sent me the Quintet Blue.
Technical data
According to the manufacturer's website the Quintet Blue has the following specifications:
Output voltage at 1 kHz 5 cm/sec 0.5 mV, channel balance < 1.5 dB, channel separation at 1 kHz > 21 dB, channel separation at 15 kHz > 14 dB, frequency range at -3dB 20-25,000 Hz, frequency response 20-20,000 Hz ±2.5 dB, tracking ability at 315 Hz at recommended tracking force of 2.3g 70 um, compliance, dynamic, lateral 15 um/mN, stylus type Nude Elliptical, stylus tip radius r/R 8/18 um, tracking force range 2.1-2.5 g (21-25 mN), tracking force recommended 2.3 g (23 mN), tracking angle 20°, internal impedance, DC resistance 7 Ohm, recommended load impedance >20 Ohm, cartridge body material ABS/Aluminium, coil wire material Pure 4-nines copper, cartridge colour blue, cartridge weight 9 g.
Associated components
The following gear was used to evaluate the Ortofon Quintet Blue: Origin Live Resolution deck fitted with the Origin Live Illustrious tonearm and outboard power supply, Pass Labs INT-150 amp, Jolida JD9 phono pre-amp (modified), Usher Mini Diamond Two speakers, Tekton Designs XL tower speakers and a Tekton Designs Cinema Sub.
Set-up
The Quintet Blue came delivered in sturdy plastic packaging with easy to read and easy to follow instructions. Also included was a balance beam style tracking force gauge and a brush to clean the stylus. The Quintet Blue was easy to install and I had it mounted in no time at all thanks to the square shape of the plastic body. I set it at the recommended tracking force of 2.3 grams, which allowed the Quintet Blue glided effortlessly over every record I played.
Although the Quintet Blue is a very good performer right out of the box it needs at least ten hours break-in time before it begins to open up and sound its best, and the sound continued to improve over the next 40 hours or so of listening. When evaluating a new audio component, initial listening impressions are important, but of equal importance are long term impressions. I had the Quintet Blue installed in my system for several months and listened to all types of music which allowed me to become very familiar with the Quintet Blue.
Listening impressions
Generally, the Quintet Blue plays relatively neutral, without obvious colorations or frequency dips. However, when I first started listening, before the Quintet Blue had truly broken-in, it sounded a bit lean. But, over time the midrange and lower frequency extension began to develop and the sound shifted from lean to neutral. The Quintet Blue also strikes a good balance between musical and analytical. While it's not the last word in resolving power to be sure, but it will highlight weakness and reveal bad recordings for what they are, bad sounding.

Buying new vinyl is kind of a mixed bag for me, while the vinyl itself might be drop dead silent, the music is often burned from a CD, and sounds like it. Listening through the Quintet Blue you will certainly hear the difference between record pressings. For example, Imelda May's "Mayhem" contains music I really like, but the sound quality on the "Pulling the Rug" is atrocious. Thankfully, the rest of the LP sounds better.

But when presented with a good recording, the Quintet Blue really let's you know it. Analog Productions' reissue of Muddy Waters' great LP Folk Singer is a case in point. I could hear every note in clearly defined detail with attack and decay and echo, all bathed in analog goodness. Inner detail was particularly impressive considering the price of the Quintet Blue.

The Quintet Blue's ability to resolve inner detail helps to create a credible soundstage. "Sea Change" by Beck has earned a place in my long term rotation. Through the Quintet Blue a wide and deep soundstage was created, with an excellent sense of depth. Beck's voice was projected center stage between my speakers while a triangle rang behind him, far deeper into the mix than Beck's voice defining the depth of the soundstage.

I would say the Quintet Blue presented music in a more immediate rather than laid back way, like sitting a little closer to the stage. Instruments were not projected with 3-D hologram specificity produced by better and more expensive phono cartridges, but instruments played in their own space and stayed anchored no matter how loud or complex the music grew.

The Quintet Blue has good dynamics. "The Giants of Jazz," an all-star jazz sextet containing legends such as Art Blakey, Dizzy Gillespie and Thelonious Monk, was a delight to listen to through the Quintet Blue. The music came to life as horns blared and cymbals crashed. Again, while not on par with more expensive cartridges the Quintet Blue fared well considering its relatively low price.

Well recorded classical LPs sounded beautiful, particularly strings, and I found myself searching through my collection for recordings of violins. Sibelius Violin Concerto performed by Jascha Heifetz "shaded dog" is a go to. Instruments erupted out of a silent background as the Quintet Blue dug down deep into the grooves of this 55-year old record.

Of particular importance to used record collectors, the Quintet Blue rejected surface noise fairly well. Recently, I found a used copy of Captain Beefheart and the Magic Band at a local garage sale for $3. It had multiple surface scuffs and some scratches, but the price was right, so I made it mine. After a thorough cleaning, Captain Beefheart went on my deck, and the Quintet Blue did a fair job at rejecting surface noise, making my garage sale find listenable.

During my whole time with the Qunitet Blue, it performed flawlessly. DRUMGASM is a compilation of solo drumming by rock superstars including Matt Cameron from Pearl Jam and Soundgarden. On the back cover the music is described as "deeply calming". Frankly, I don't find solo drumming deeply calming, but that's not why I play this LP. It's a torture test for a cartridge's tracking ability, and the Quintet Blue sailed through without a hiccup.

COMPARISONS

I compared the Quintet Blue to every cartridge I had on hand. Coincidentally the cartridges have all been reviewed on TNT-Audio.com. First-up, Arvind Kohli reviewed the Ortofon 2M Blue for TNT-Audio, it is such a good value I picked one up for my second deck. But as expected, the Quintet Blue wins hands down in every category. It is more detailed, transparent and dynamic. I like the 2M Blue, but the Quintet Blue is more expensive, and sounds like it.

I also had the Grado Gold1 on hand which I reviewed for TNT-Audio. The Grado is another moving magnet, sold at $260. The more I listen to the Grado, the more I appreciate its many virtues. One of which is its ability to reject surface noise. All but the worst scuffs and scratches are smoothed over by the Grado's smooth character and surefootedness.

The Quintet Blue is good, but the Grado is better in this department. However, in every other way I can think of the Quintet Blue comes out ahead of the Grado. Not a surprise but a still a valid comparison.

How about the Dynavector 20X2 I reviewed last November? The 20X2 is a serious performer and costs $875. When I made the switch from the 20X2 to the Quintet Blue my first impressions were that the Quintet Blue sounded slightly leaner, with a slightly recessed midrange and slightly restricted low frequencies. But the Quintet Blue wasn't broken-in yet, and as time past the Quintet Blue improved.

Unfortunately, I sent the 20X2 back to Dynavector and no longer had it around for head to head shoot-out. But, as my aural memory serves, the Quintet Blue never quite achieved the articulate low end performance or dynamics of the 20X2, but the 20X2 is more expensive and it was close. On my deck, in my system, I might be tempted to go with the Quintet Blue and spend the rest on more vinyl.
Conclusion
The Quintet Blue has few faults, particularly at its price point. It plays relatively neutral, without obvious colorations or frequency dips, and strikes a good balance between musical and analytical. While it's not the last word in resolving power, it is detailed, dynamic and casts a three-dimension soundstage. Its weaknesses are apparent only when compared to more expensive cartridges. Happily, I have been listening to the Quintet Blue for several months and it continues to be a satisfying performer. Highly recommended!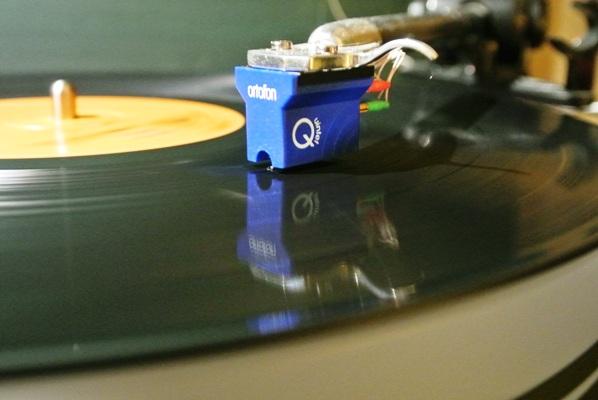 © Copyright 2015 Todd Bromgard - todd@tnt-audio.com - www.tnt-audio.com
[ Home | Staff & Contacts | HiFi Playground | Listening tests | DIY & Tweakings | Music & Books ]