[ Home | Staff & Contacts | HiFi Playground | Listening tests | DIY & Tweakings | Music & Books ]
Phono Cartridge comparison
Grado Gold1, Ortofon 2M Blue, Sumiko Blue Point No2, MusicHall Mojo
[Italian version]
Reviewer: Arvind Kohli - TNT USA
Reviewed: January, 2014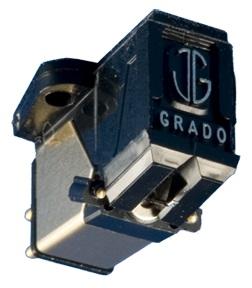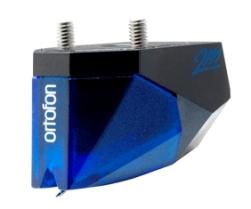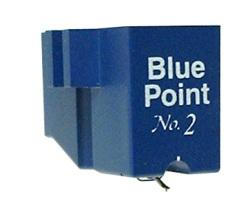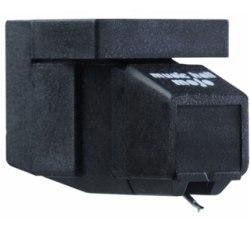 MANUFACTURER'S PUBLISHED DATA
Manufacturer
Grado *
Ortofon
Sumiko
Music Hall
Model
Gold1
2M Blue
Blue Point No2
Mojo
MSRP - US market(USD)
$220
$225
$399
$500
Generator design
Moving Iron
Moving Magnet
Moving Coil, high output
Moving Magnet
Frequency response
10hz-55khz, tolerance not specified
20hz-25khz, tolerance not specified
15hz-35khz, tolerance not specified
20hz-30khz +2 / -3 dB
Channel separation
25dB
n/a
32dB
n/a
Channel balance
n/a
n/a
0.5dB
n/a
Vertical Tracking Force
1.5g
1.8g
1.6-2.0g, 1.8g recommended
1.25-1.75g, 1.5g recommended
Output
4 mV
5.5 mV
2.5 mV
3 mV
Recommended load impedance
47 kOhms
47 kOhms
47 kOhms
n/a
Recommended capacitance
n/a
150-300 pF
n/a
n/a
Dynamic compliance um/mN [11-25 considered moderate]
20
20
15
25
Stylus
Diamond, Elliptical
Nude Elliptical Diamond
Elliptical Diamond
Nude Diamond
Cantilever
n/a
n/a
n/a
n/a
Weight
6g
n/a
6.3g
n/a
* Grado specs are incorrect on their website. These are take from the spec sheet in the box.
It is said, and my own informal experience agrees - that the average cartridge can change sonically beyond 1,000 hours in a significant way, and needs to be replaced within 2,000 hours. And given the prices of many cartridges in the 4 and even 5 figures [US market and USD], it is not affordable for very many of us to have those high priced cartridges for our every day use. That is certainly true for me, given all the real world responsibilities on my wallet. I seem to be coming to the conclusion, that I need some "everyday" cartridges in my stable. Cartridges that would be solid performers and deliver hi-fidelity. And then perhaps an extra fine [read pricey] cartridge for those rare occasions that I am going to sit down by myself and want to really do nothing but delve into all the depths of a few albums. I set a bar of a maximum of $500 USD as a criteria for an "everyday" cartridge.
So the very next question that pops into my linear thinking mind - what are some of the major candidates in this price bracket, and how do they compare to each other? Let's find out.
THE CONTENDERS
In speaking with several of the major cartridge manufacturers, the good news is, that there seems to be a fair amount of cartridges in this price bracket. I settled on the Grado Gold1, Ortofon 2M Blue, Sumiko Blue Point No2 and the Music Hall Mojo.

Lowest in price in this set, at USD $220, is the Grado Gold1. This is a moving-iron design and sits at the top of their Prestige series, and their Prestige series being below their Reference and Statement series. The Gold1 is exactly the same as the Silver1 model, the difference being that only about 5% of the production run meets the tighter spec criteria to be called a Gold1, the rest of the production are labelled as Silver1, and sell for slightly less at $190 USD. This cartridge was also just reviewed by our own Todd Bromgard, linked here.

Next in price, at $225 USD, is the Ortofon 2M Blue. The name 2M refers to the cartridge's Moving Magnet design, and the diamond facet body design alludes to the diamond stylus used. The Blue is the second from the bottom in the 2M lineup.

Next up comes the Sumiko Blue Point No2, retailing at $399 USD. This is a high output moving coil design features an alloy cantilever and elliptical diamond stylus.

Topping out the contestants, at least in price, is the Music Hall Mojo. It retails for $500, and is also a Moving Magnet design.
LISTENING
"Brisas de la Caleta" (Sabicas; Flamenco Puro; Gamma; GX 00-01)
This outstanding album features perhaps the most talented Flamenco guitarist I have ever heard. And the recoding quality is excellent to boot. This particular track is very complex and has lots of dynamics and plays on the inner most track, thus should provide plenty of challenge to cartridges. I use this track to test for treble, transients, detail and tracking.
Grado Gold1 - seemed competent by itself, handled this very dynamic track on the inside groove very well. Compared to the uber-responsive Ortofon I would not call the Grado dark or plodding, but it definitely was the most relaxed of the lot. There definitely was less distinction between the notes and transients were more rounded.
Ortofon 2M Blue - seemed to have spades more detail and liveliness [in a good way], and a lot more delineation between notes - compared to the Grado. Definitely livelier and more detailed also than the Music Hall, but not in a bad or fatiguing way. Transients, detail and separation were plain kick-ass. It became impossible to not marvel at the speed, dexterity and virtuosity of the guitarist - as all of that came through so clearly with the Ortofon.
Sumiko Blue Point No2 - seemed the more relaxed than the Music Hall even, but the transient attacks also seemed a bit less sharp. However, compared to the Grado this was much livelier and detailed.
Music Hall Mojo - seemed a bit more natural than the Ortofon, and in contrast made the Ortofon even seem a bit clinical - which is not what I would have said at all when I listened to the Ortofon by itself. On a second comparison to the Sumiko, the Music Hall seemed indeed to be livelier and have better transients. Again the sound was disarmingly natural, this was the cartridge that most made me forget to critically listen and just focus on enjoying the music.
"Mother and child reunion" (Paul Simon; Greatest Hits; Columbia; JC35032)
A fairly competently recorded album for the rock/pop genre. This track features a chorus and a range of instruments including an electric bass.
Grado Gold1 - Again, this cartridge did seem to have a bit less detail and seperation between instruments than the others. The electric bass did seems a bit more prominent than on the other carts, and the overall presentation may even be called a smidge treble shy.
Ortofon 2M Blue - Again, this cartridge was even more delineated and detailed with a wider and deeper stage than the Music Hall. Though the Music Hall had some strange upper hand in it's listenability.
Sumiko Blue Point No2 - A very enjoyable experience, but a little less engaging and delineated than the Music Hall.
Music Hall Mojo - A solid performance - very good delination between instruments, natural sounding and engaging presentation. Again, I kept forgetting to listen critically and just enjoyed the music. These traits certainly held true when compared to the Sumiko.
"Aria and Corrente" (Andres Segovia - Girolamo Frescobaldi; An evening with Andres Segovia; Decca; DL9733)
I use this track to dissect the tonality of a solo acoustic guitar, with plenty of micro dynamics and soft passages. Also, this copy is very very worn and is also used to inspect the playback of surface noise.
Grado Gold1 - The most forgiving of the lot on the poor condition of the records, a lot less pops and clicks were there to distract from the music. But this cartridge also had the least detail and would be best characterized as suitable for easy listening or non-fatiguing. The attacks on transients were less immediate, and the least amount of separation on notes and resonances.
Ortofon 2M Blue - A lot more surface noise than any of the cartridges, but way more detail too. The Ortofon definitely was the champ on separation of notes and resonances. Also the decay of notes held the longest and were the cleanest with the Ortofon. In the treble notes the separation between notes was much better than on the Grado. On this track the Ortofon won my personal preference, with more detail and resolution, even if at the expense of more background noise.
Sumiko Blue Point No2 - Very low on surface noise, similar to the Grado in that aspect. However, the Sumiko was a fair bit more revealing than the Grado but a bit less than the Ortofon or Music Hall.
Music Hall Mojo - Fairly similar to the Ortofon in terms of detail, bass extension and note separation - albeit a bit less in each aspect. But also more forgiving on surface noise, so more of a striking a balance approach. I am very tempted to call this the Goldilocks cartridge - not too much, not too little....just right.
"Tea in the Sahara" (The Police; Synchronicity; A&M; SP-3735)
The electric bass on this track was used to observe the extension and definition aspects of bass frequency reproduction.
Grado Gold1 - Definitely the least extended cartridge of the lot. Bass definition though, was quite good.
Ortofon 2M Blue - Either tied or a hair more extension than the Music Hall, and also seemed to have a slight less amount of definition than the Sumiko.
Sumiko Blue point No2 - Definitely the best defined bass notes, and noticably more extended than the Grado and noticably less extended than the Ortofon or Music Hall.
Music Hall Mojo - Definitely more extended than the Sumiko and maybe a smidge less than the Ortofon. It is possible that the increase in extension of bass notes makes the definition seem less - but I would say that in this case the Sumiko was indeed more defined.
"Cartridge/arm resonance test"(Hi-fi news analog test lp)
Side1, tracks 6/7/8/9. This track is used for setting the anti-skate bias.
Grado - very very slight on track 8
Ortofon - right channel began to distort on tracks 8
Sumiko - right channel began to distort on track 8
Music Hall - some distortion on track 9 only
Side2, track1/4/8. Redundant to the test above, the tracking and anti-skate combination are tested here.
Grado - was fine anywhere above 1.0 setting
Ortofon - there was distortion in the right channel, and was corrected with anti-skate set to 2.5
Sumiko - mostly corrected at the 3.0 setting
Music Hall - was happy anywhere other than at setting 0.0, where there was only the slightest distortion
Side2, track2. Test for lateral resonance of arm and cartridge. The guideline is for resonance to be contained between 8hz and 15hz.
Grado - resonance occured between 13 and 8hz
Ortofon - resonance appeared between 11hz and 7hz, peaking around 9hz.
Sumiko - resonant between 11 and 7hz, peaking at 9hz.
Music Hall - resonant between 9 and 5hz.
Side2, track3. Test for vertical resonance of arm and cartridge, same guideline as for lateral resonance.
Grado - slight and in the low teens.
Ortofon - the vertical resonance was very slight and in the low teens.
Sumiko - very slight, around 16hz.
Music Hall - slight around 12hz.
CONCLUSION
Overall, I'd say I did prefer the Music Hall Mojo the most. Excellent detail and definition but without fatigue, also very good extension in both directions of the spectrum without seeming excessive at either end - perhaps my earlier penning of it as the "Goldilocks cartridge" says it all. Being the highest priced unit of the four cartridges in this test, I'd say the Mojo earned it's place at the top.

The excellent discovery of the lot was the Ortofon 2M Blue. For less than half the price of the Music Hall, it gave an outstanding performance. Detail and soundstage was unsurpassed - even by the Music Hall. Extension in both directions was also excellent. The Music Hall only beat it out in the vaguer attribute of listenability.....where I consistently could not focus very long on the task of reviewing and noticing attributes and artifacts, but instead kept getting lost in the music.

© Copyright 2014 Arvind Kohli - arvind@tnt-audio.com - www.tnt-audio.com

[ Home | Staff & Contacts | HiFi Playground | Listening tests | DIY & Tweakings | Music & Books ]