TNT-Audio Readers' Corner
Monthly section devoted to your letters, positive and negative feedback about everything related to Audio and HiFi.
You are here > Home > Staff & Contacts > Letters of the month
Your messages to our staff
DIY loudspeakers series
Hi Mark,
I came across your article on TNT-Audio. I could not locate rubber wedges for speaker damping online. Can you give me a clue where I can find them?
Regards,
Shashi - E-mail: shashi.dba (at) gmail.com

MW
Hi Shashi,
I bought mine from Deflex (who used to trade as Spectra Dynamics) in Wales. They seem primarily to specialise in classic car suspension now, and the deflex audio domain seems, rather bizarrely, to be used by an Indian Restaurant now"!

Fortunately any solid rubber block can be cut to create the same effect. The consistency of the rubber is not particularly important, and the rougher the cut surface the better. It is like trying to create a reasonable facsimile of an anechoic surface in the loudspeaker cabinet, because this will have more effect on standing waves that a bit of old fibreglass insulation.

I hope this is helpful, please let me know how you get on.
Happy tweaking,
Mark Wheeler

Gold Note PH-10
Good morning Mark,
I just read your comprehensive review of the Goldnote PH10. Thank you for your attention to detail. I can't say that I am knowledgeable enough to comprehend everything, but at least I have an ear for music I guess. I am using this stage with a Hana moving coil – low level, Transrotor ZET 1, and Sugden LA-4 pre and Sugden MPA-4 monos.
I too noticed the lack of 3 dimensionality, but didn't attribute to the phono stage until now. I am also running single ended output, but I am considering balanced. Could/Can you provide me with some suggestions on set-up for the Hana and advise me if I should go to balanced output? This would be extremely helpful. I have been experimenting, but I'm struggling with a high level of hiss and record noise, ie. ticks and pops and background noise. If you aren't allowed to advise I completely understand!
Thanks so much.
Brett - E-mail: brett.slotka (at) gm.com

MW
Hi Brett,
Thank you for your kind words about my review of the Goldnote PH10. I hope I did this excellent phono preamplifier stage justice. I hope my suggestions help you get the best from it.

I have no personal familiarity with the Hana pickup cartridges, but read good things about them. I am aware that Transrotor turntables, like Michells, major on soundstage scale (and the two companies might have had a relationship in the 70s or 80s, their products certainly shared many features). Sugden, one of the few survivors of the great Yorkshire HiFi cluster of the 1960's, continue to produce uniquely musical amplifiers, being among the first to employ class A output stages and class A levels of biasing to class AB, in modestly priced commercial amplifiers. There is only one balanced input on the Sugden LA-4 and if vinyl is your primary source this is the one to use. The difference electrically is up to 6dB better noise rejection and musically this allows the smallest signals to be lifted that much further from the noise floor (although noise floor is actually a misnomer). Fancy expensive bits of wire are not necessary; high quality pro sector cables (like Van Damme) or middle market audio cables well soldered to good XLR plugs are good enough (I do have some very costly balanced versions of cables that have far less difference than between RCA plug versions of the same wire). You should hear a difference.

Clicks, pops & background noise could be due to cartridge set up. Double check everything about your arm and cartridge set up. Make sure the room is warm enough (seriously) because stiff cartridge suspensions can tilt frequency response to treble emphasis and the vinyl-tip resonance also changes. Set the Goldnote to standard RIAA and experiment with cartridge loading. You will mainly notice changes in the bass quality, but other aspects, including soundstage and treble quality will also change.
Please let me know how you get on. Happy tweaking,
Mark Wheeler

Dodocool DA106 hack
Dear Nick, thanks for the fantastic review of this music player. I bought it with a discount and I'm very happy. I even managed to unlock the keys for the volume and playback when the screen is off.
Two things, however, spoil my experience, wanted to know if you had the same. I'm using a 128 gb sd card, which in my Cowon pd is super fast - I've got 54 gb of music in it. However, in the Dodocool, once a song is selected and I press play, it takes exactly 10 seconds for it to start.
Even worse, if during play I hit the back button, to navigate back to the folder structure, it sends me to random folders all the way back.
The firmware is the latest. Any idea?
Thanks a million.
Luca - E-mail: de_ioanna (at) yahoo.com

NW
Hi Luca,
I didn't know that we could hack the DA106 so well done. As regards the card issue, I do not appear to have that problem. My card is only a 16 gb though, so I don't know if the larger size is the issue. You would have to contact Dodocool about that.
As I haven't hacked the DA106, I can't press the 'BACK' button while it is playing so again, I would urge you to ask Dodocool. I'm pleased that you are otherwise enjoying this very likeable little music player.
Regards,
Nick Whetstone

Linn Basik article
Hi Mark
I have a Linn Basik with an old Helius Scorpio Mk1 and the Audio Technical AT95E. I agree with all that you say: unfussy very lovable turntable and better than most early LP12 Wrecks. I replaced the Akito arm a couple of years ago as it was sticky as they do. The Helius was given to me by a friend and I have to say that I love the sound as much as the Akito.. I Think that the Linn Basik plays everything in a loveable way and the AT-95 E is an icon. Thanks for the review on the Basik deck, it mirrors what I feel "no messing just great music".
All the best,
Garry - E-mail: ducakrugs (at) gmail.com

MW
Hi Garry,
Thanks for the supporting evidence for what I heard. It's always good to hear that more than one of us has reached a similar conclusion.
I'd expect that your Linn Basik sounds even better with the Helius Scorpio. Although it was Helius's entry level arm, lacking the sophisticated bearing and counterweight shenanigans of their groundbreaking Orion tone-arm, it was at a slightly higher price point and performance back in the day, to the Linn Basik Plus. The Linn Akito also had design and manufacturing advantages over the Basik Plus (primarily a reworking of a Japanese budget OEM design) but the Akito materials leave much to be desired. decades down the line. The Helius Scorpio had different priorities. While the somewhat basik Linn junior arms could be a bit raucous in their pursuit of excitement, the Helius went the other way. The Scorpio Mk1 aimed for rigidity in its pursuit of information retrieval, and a Scorpio Mk1 would have comfortably outclassed the Akito in this. The Scorpio Mk2 had a more convenient sliding headshell and the Scorpio Mk3 reverted to conventional headshell slots. The Helius Scorpio had a chunky gimbal vertical bearing aligned with the headshell offset. In the Mk1 you might have the best of the Scorpio bunch, but comparisons do not seem to have been done.
Happy Listening,
Mark Wheeler

Linn Basik rejuvenation
Dear Mark,
I am a long term reader of TNT Audio, I felt compelled to take the time and thank the TNT team for their fantastic work in conveying the pleasure of fine audio equipment. I read your article on the rejuvenation of an older Linn Basik turntable with great fascination. It always fascinates me how much pleasure one can extract from even entry-level HiFi it one has experience and the skills to do so. Pretty much needed in times of discard-after-use mainstream products.
Please keep going on!
Cheers from Vienna,
Dr. Magnus Bosse, magnusbosse (at) gmail.com, (Oxford Crystallette/Linn Akito/Goldring 1020)

MW
Dear Magnus,
Thank you for your kind words.
Much of what we do on TNT-audio.com is motivated by the wish to get the best listening pleasure from stereo in the home. Because we do it for love, rather than for money, we avoid the need to write with one eye on the advertising revenues. This means a basic page layout that loads fast in any part of the world and a love of getting more from upcycled classic products and from DIY as good as commercial offerings.
I love discovering that we have readers all over the world and that you are enjoying a classic British LP player in Vienna. Audiophiles are a global community driven by similar obsessions to get close to the concert experience at home.

Keep reading TNT audio and enjoying your LP's!
Happy Listening,
Mark Wheeler

Pinnacle loudspeakers
Dave, do you any idea where or how I can purchase a pair of the 650ll to complete my 5.1 surround sound. I have attempted multiple times to contact Pinnacle but I believe they may be out of business. Any suggestions looked at e bay and Amazon BD 100 and 200 but no 650 ll.
Thanks Da
David - E-mail: solideogloria1984 (at) embarqmail.com

DH
Hello, and thanks for writing. One frustration about Pinnacle has always been the relative lack of information available about the company and its products--few mainstream reviews, little online chatter, etc. Not having been in the market for new speakers since buying my own pair of Pinnacles (which probably is enough to tell you that I remain very happy with them), I haven't been keeping an eye on the company, and I don't know that it is still in business, but then, I also don't know that it isn't. If you didn't hear back from the company, I'll admit that's not a good sign, as my own inquiries back when I wrote the review drew very prompt response. I did some prowling around on the Web, and the company website is still there, as are at least some pairs of Pinnacle speakers billed "new" on eBay. The one "authorized online retailer" that I checked via a link from the Pinnacle site, on the on the other hand, had no stock of anything Pinnacle. A mixed result, then, and probably not much help. I wish I could be more; perhaps one of our readers has better information? In all events, good luck in your search, and if you learn more elsewhere please do let us all know.
David Hoehl

Vinyl by post
Hi Lucio,
As someone who is unfortunate enough to work for the Royal Mail, I would just like to say that it might be a good idea to back your precious vinyl with a square sheet of plywood or mdf before you send it by mail. Nobody takes any notice of the "fragile" label on the parcel. Don't worry about the parcel dropping on the floor, what you have to worry about is the heavy pack of catalogues being thrown on top, or the metal car parts being thrown on top.
Everything gets thrown into a big canvas "sleeve", and sometimes we can't even see what is already in the sleeve!
Just sayin....
Andrew - E-maill: admc121 (at) googlemail.com

LC
Dear Andrew,
thanks for your precious, first-hand opinion on shipping our beloved LPs! Your advice is sound, I'd add also some massive bubble-wrapping, as one never knows.
Thanks for the feedback!
Lucio Cadeddu

Dodocool DA106 portable player
Sorry, Nick but this review doesn't meet your normally high standards. I would have ordered one but the "TNT Readers Discount" link takes me to an Amazon Italy Webpage.
I don't speak Italian, my Amazon UK details don't work with Amazon Italy and I haven't (short of learning Italian) the ability tol register with them. Also, it does seem that they won't ship to a UK address.
Interesting article - but a bit of a time waster.
Cordially,
Paul - E-mail: rutherfordpaul (at) yahoo.co.uk

NW
Hi Paul,
reviewers can only review what is given to them to audition. May I remind you that TNT-Audio is an independent site that is staffed by unpaid volunteers, and funded by Lucio Cadeddu out of his own pocket. As such we simply don't have the time or resources to check on suppliers' stock levels. I have gone back to Dodocool, and they apologise for the current low stocks due to the high demand, and are making every effort to have stock in early next year, and I am told that it will be available through Amazon UK (with a voucher discount).
I appreciate your frustration, and hope that you will be able to purchase a DA106 in the not too distant future.
Regards,
Nick Whetstone

DECCA SUPER GOLD rebuilt
Hi Mark


I do not know if it will be possible to have some info today but I try. I have a problem of "very annoying noise" generated by masses between head and turntable. I wanted to buy a reconstituted Decca Super Gold on my turntable (Roxan Radius 5) with the "Nima" unipivot arm. I enclose a photo of the head seen the difference of the model.supplied.

I realised that by moving the arm away from the central axis or the engine, the noise increases or decreases. I would kindly ask you what I could do to eliminate this noise ??? What could it depend on ??? What tests can I do to solve??? The Roksan uses a head-to-plug signal connection cable.
The phono pre-amplifier, as well as the line pre-amplifier, is a Dissanayake (valve) . The power amplifier is a Krell KSA50 (class A solid state).
Saluti,
Giancarlo - E-mail: gdesiro (at) sogei.it
MW
Hi Giancarlo,
Knowing how much information might be lost in online translation, I had to infer from the roots of words like "Rumore", that the noise is of the nature of background hum or rumble. Unless there is a serious fault with your Roksan Radius, it will not be turntable rumble that causes a problem. There is unlikely to be a mismatch between the moving mass of the Roksan Nima arm (11g) and the Decca London cartridge compliance. Unipivot pick-up arms really work well with Decca London cartridges; Decca's own arm was a unipivot and my experience is good with a Hadcock GH242SE silver. The Nima manual can be downloaded here. Therefore, by process of elimination, we reach the conclusion that the noise is electrical.
Welcome to the joy of trying to make Decca London cartridges work successfully in the real world.
Sarath Dissanayake makes amplifiers that compete at the level of Kondo and ARC Ref, so assuming that the system works fine with other cartridges, the problem is not an earth loop in the amplification. However, if your phono pre-amplifier is set to high enough gain for moving coil cartridges, you must change the gain setting to moving magnet cartridges, using the manufacturer's instructions. If there is an earth (ground) post on the back of the phono pre-amplifier this must be connected to the Roksan chassis.
If the input impedance is set at anything other than 47k-ohms, or similar, this needs to change too. Decca London cartridges often work best, in my experience, into 33k-ohms, which flattens the frequency response. This is fine tuning you can try after you have identified and eliminated the source of hum.
It may be simply that the Nima was previously being grounded (earthed) via the previous pick-up cartridge and now this is not working because the Decca London has a mostly plastic structure in a thin metal can. The Nima has an unusual wiring loom, which may cause a problem with the already troublesome Decca London. You may test if the Nima is being grounded (earthed) correctly. Swing the arm from its rest while touching the tube very lightly. If the noise changes when you cease touching or when you tighten your grip, the arm is not grounded (earthed). If there is no change, the problem is probably at the cartridge. You will notice from the picture that the cartridge does not have the usual configuration of 4 pins in a square pattern. This is because the pick-up coils themselves are cvonnected to a common ground (earth) because they use a sum-and-difference system of horizontal and vertical coils, rather than the usual pair of 45 degree angled coils. Frequently there is a problem between the contacts of the coils and those of the pins (mine has this problem at the moment). Also, the metal can that is supposed to screen the coils from outside interference must have a good contact with the earth (ground) pin of the right channel. Try swapping all the pins between left and right channels to hear if the problem changes. If the problem is solved, merely reverse the connections from left and right between the phono pre-amplifier and line pre-amplifier.
I hope this helps. If not, you will need to delve deeper because both the Roksan Nima and the Decca London Super Gold can be a challenge to set up, but once they are working the rewards are worthwhile. Happy Listening,
Mark Wheeler
Geneva XL review and question
Dear Lucio,
First I'd like to say I love your work on the TNT audio website. Really nice website that is run by music enthousiasts! I'v been reading your 2009 review on the Geneva L and XL with a lot of excitement and interest and am wondering if you could help me with something.
Currently I am able to acquire a Geneva XL of which the amps are broken and I am planning to replace these. Before taking the step of actually buying this system I'm conducting some research on the hardware that has been put in and the potential costs involved.
The thing is that I cannot find a lot of info on the amps and since you seem to know quite a lot about amps, I was wondering if know which amps Geneva uses to build these systems and what amp could be a (maybe even better) replacement?
If you are willing to help me, that would be awesome!
Thank you in advance,
Kind regards,
Bastiaan - E-mail: bas-lo (at) hotmail.com
LC
Dear Bastiaan,
have you REALLY read the review carefully? It's all written in there...the internal amplification is provided by DAE-1™ Class D modules made by D2Audio. Visit their website for more details and infos. I'm not 100% you can purchase this modules directly from the factory but you can try contacting them and explaining your needs. You shouldn't try anything else, since the heart of the EmbracingSound that makes the Geneva speakers so unique relies on these modules. Different Class D modules won't work. Simple as that.
Hope this helped somehow,
Lucio Cadeddu
NAD 314
Dear Sir,
Your 1997 review is spot on. I use it for my everyday amp. Even only rated at 35 watts it drives my Gale 401's or IMF studio monitors with ease and classic british loudspeakers of the 70's such as I collect take off the overbright edge you note.
Thank you
Richard - E-mail: sandings.farm (at) btinternet.com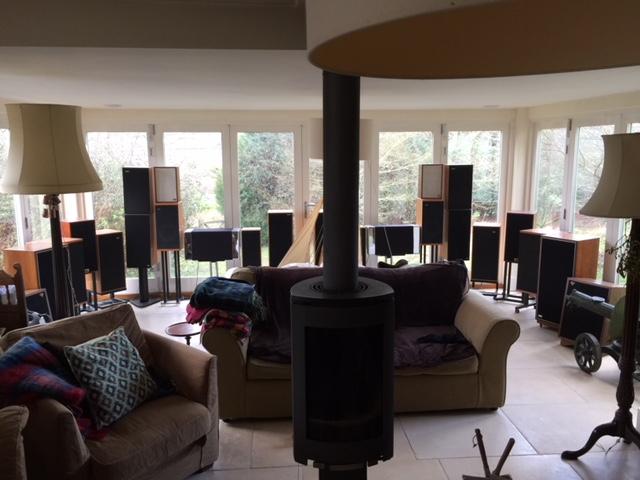 LC
Dear Richard,
thanks for your comments and precious feedback. Nice little amp you have and even nicer loudspeakers!!! I'm envious! :-)
Congrats and happy listening,
Lucio Cadeddu
TNT Readers' Corner archives (most recent at bottom)
[ 01/2000 | 02/2000 | 03/2000 | 04/2000 | 05/2000 | 06/2000 | 08/2000 | 09/2000 | 10/2000 | 11/2000 | 12/2000 | 01/2001 | 02/2001 | 03/2001 | 04/2001 | 05/2001 | 06/2001 | 07/2001 | 08/2001 | 09/2001 | 10/2001 | 11/2001 | 12/2001 | 01/2002 | 02/2002 | 03/2002 | 04/2002 | 05/2002 | 06/2002 | 07/2002 | 09/2002 | 10/2002 | 11/2002 | 12/2002 | 01/2003 | 02/2003 | 03/2003 | 04/2003 | 05/2003 | 06/2003 | 07/2003 | 09/2003 | 10/2003 | 11/2003 | 12/2003 | 1/2004 | 2/2004 | 3/2004 | 4/2004 | 5/2004 | 6/2004 | 7/2004 | 9/2004 | 10/2004 | 11/2004 | 12/2004 | 1/2005 | 2/2005 | 3/2005 | 4/2005 | 5/2005 | 6/2005 | 7/2005 | 9/2005 | 10/2005 | 11/2005 | 12/2005 | 1/2006 | 2/2006 | 3/2006 | 4/2006 | 5/2006 | 6/2006 | 7/2006 | 9/2006 | 10/2006 | 11/2006 | 12/2006 | 1/2007 | 2/2007 | 3/2007 | 4/2007 | 5/2007 | 6/2007 | 7/2007 | 9/2007 | 10/2007 | 11/2007 | 12/2007 | 1/2008 | 2/2008 | 3/2008 | 4/2008 | 5/2008 | 6/2008 | 9/2008 | 10/2008 | 11/2008 | 12/2008 | 01/2009 | 02/2009 | 03/2009 | 04/2009 | 05/2009 | 06/2009 | 07/2009 | 09/2009 | 10/2009 | 11/2009 | 12/2009 | 01/2010 | 02/2010 | 03/2010 | 04/2010 | 05/2010 | 06/2010 | 07/2010 | 09/2010 | 10/2010 | 11/2010 | 1/2011 | 2/2011 | 3/2011 | 4/2011 | 5/2011 | 6/2011 | 7/2011 | 9/2011 | 10/2011 | 11/2011 | 12/2011 | 01/2012 | 02/2012 | 03/2012 | 05/2012 | 06/2012 | 09/2012 | 10/2012 | 11/2012 | 12/2012 | 1/2013 | 2/2013 | 3/2013 | 4/2013 | 5/2013 | 6/2013 | 7/2013 | 9/2013 | 10/2013 | 9/2013 | 11/2013 | 12/2013 | 1/2014 | 2/2014 | 3/2014 | 4/2014 | 5/2014 | 6/2014 | 9/2014 | 11/2014 | 12/2014 | 01/2015 | 02/2015 | 03/2015 | 04/2015 | 05/2015 | 06/2015 | 09/2015 | 10/2015 | 11/2015 | 12/2015 | 1/2016 | 2/2016 | 3/2016 | 4/2016 | 6/2016 | 7/2016 | 10/2016 | 11/2016 | 12/2016 | 1/2017 | 2/2017 | 5/2017 | 06/2017 ]

[ Home | Staff & Contacts | DIY & Tweaks | Listening tests | HiFi Playground | Music & Books ]