TNT-Audio Readers' Corner
Monthly section devoted to your letters, positive and negative feedback about everything related to Audio and HiFi.
You are here > Home > Staff & Contacts > Letters of the month
January 2015
Please take a moment to review the How to use the Readers' Corner manual - send then your enquiries to editor (at) tnt-audio.com or to the appropriate reviewer.

Re: Question about Victrola needles
Dear David,
The steel victrola needles come in "soft", "loud" and "extra-loud". Do the loud-play needles do any more damage to a record than the soft-play needles? I know you have to use a new needle for every play, but I just wondered if using the loud needles (since they're larger) would wear down records faster than using soft (smaller) ones.
Thanks for your help,
Heide - E-mail: hhoegl (at) suffolk.lib.ny.us

DH
Dear Heide,
Thanks for the question. I've never heard of wear differences from loud or soft needles. They all will be ground down to fit the record groove within a few revolutions, although I suppose the area of the groove taking damage might differ a bit if the tip dimensions were much different. The literature of the day did suggest that so-called "shadowgraphed" needles were preferable to lesser sorts.
"Shadowgraphing" was a very fancy name for projecting an enlarged shadow of each needle briefly on a screen so a human inspector could look for tip defects. Not exactly high-tech by today's standards! Also, not much of a concern today; as far as I know, none of the needles now on the market get that kind of treatment. I hope that helps a bit.
Happy listening!
David Hoehl

Get stuffed
Hi Mark,
In your article Get stuffed you comment about the Peerless KO40MRF midrange: "A tiny midrange chamber like the old popular Peerless K040MRF fitted to such '70s designs as the IMF TLS80 benefits from very different stuffing material and density as that monster's bass transmission line loading a Kef B139."
Could you possibly elaborate a bit more on what would be a more desirable stuffing material or method of stuffing the KO40MRF's rear chamber?
Thank you for any information or advice, I appreciate it.
Best,
Rod - E-mail: rwcrouse1 (at) verizon.net

MW
Hi Rod,
The Peerless K040MRF was a 100mm pulp-coned midrage driver fitted to many high-end loudspeaker systems in the 70s and early 80s. It was an excellent detailed low-colouration treated paper cone midrange unit that was an alternative to the midrange versions of the Kef B110 at that time. The Peerless K040MRF included its own isolation chamber optimised for Q=0.7 sealed alignment (also sometimes referred to as 'critically damped' alignment), from memory (never 100% reliable data) there was a version without the rear chamber designated Peerless K040. The Peerless K040MRF appeared in some IMF 'TLS' designs, Mission 730 floor-standing 3-way models, Phase Linear Andromeda loudspeakers, and the Gale401 (and its more conventional looking 402 sibling) boasted the K040 in its spec sheet, but having seen one in bits I can vouch for it being a de-badged K040MRF. It also featured in high-end DIY magazine published designs like Chris Rodgers Pro9TL

The Peerless K040MRF stuffing was optimised for midrange sealed box alignment which is why it must be different from the Kef B139 polystyrene coned bass driver, which in the TLS80 was loaded by a damped, tuned, tapered quarter wave pipe (TQWP). Such a pipe, due to its careful stuffing, acts like a transmission line over most of the driver's operating bandwidth, but as a TQWP for the octave around the free-air resonance (Fs) of the driver (~25Hz in the case of the B139 SP1044 derivative). This Kef B139 SP1044 driver was one of Kef's finest efforts and produced stonking bass in both the line-loaded IMF TLS80 (using the B139 SP1333 variant in an 80 litre box housing a line loading) and the compound-loaded Linn Isobarik (SP1044). The Get stuffed article explains what worked in a 44 litre low Q reflex enclosure for a 300mm Focal Fs=30Hz driver. The massive 105 litre transmission line enclosures I built for the Hammer Dynamics Fs=42Hz drivers require distributed density stuffing. The driver. loading and enclosure size context define the stuffing needs. The bass has very different characteristics from each driver/loading combination and neither is fundamentally 'better' than the other, just very different. Taste, programme material and matching electronics define which works better on each occasion.

I do hope, Rod, that I have answered your question. What works for a small midrange sealed enclosure will be different from what works in a massive TQWP bass loading in the same loudspeaker system. Hence, Peerless choice of stuffing will be correct for their sealed midrange driver, K040MRF.
Happy listening,
Mark Wheeler

Trends Audio SA-10 loudspeakers
Hi,
Read the review and I don't know where to comment...
My issue is that I can't decide what to buy compared to other stuff like the Polk RTiA1 which also got very good reviews.
Any clue?
If you don't have time, I'll understand.
Thanks!!!
Eden - E-mail: eddr666@gmail.com

NW
Hi Eden,
I haven't heard the Polk RTiA1 so can't offer you a comparison with the Trends amp. Unless you can hear something for yourself, all you can do is read reviews, set a price-range, and make a choice.
I'm sorry that I can't be of more help.
Regards,
Nick Whetstone

Question about Victrola needles
David,
Thanks for all your good advice. I know it's lame, but I'm still wishing for something really attractive (and without separate speakers that have to be put someplace, because I have no place to put them) that is all in one unit, like the "suitcase" Crosley. I don't care too much about bass and treble and sound quality, because I'm not going to be spending loads of time listening to records... and the music I love sounds better when it sounds old. Weird, I know.
For my high-quality modern music I just use CDs, for which I have a crankin' system. The record thing is more a travel-back-in-time adventure for me. Skips and crackles and bad bass is pretty much exactly what I want.
Exciting news... I fitted the crank and put in a new needle and played my Viva-Tonal for the first time today! "Hang Out the Stars in Indiana" by Al Bowlly - it was MAGICAL!!! I'm so thrilled, I'm going to do it again and film it and post it on YouTube because I want my mom (who gave me the machine) and everyone to hear it.
WOW! The funniest part was, I had the cabinet closed and it sounded pretty good. Then I remembered that the front door opened, and ... whammo - it was really loud!! Made me laugh. I totally forgot you could open it up!
Well, I'm off to DISC-over more stuff about turntables! Have a great day!
Cheers,
Heide - E-mail: hhoegl (at) suffolk.lib.ny.us

DH
Ah--welcome to what it's all about! "Magical" is a good word for that amazing 78 RPM sound, and, not to seem obstinate, that's why I'm so reluctant just to say "go ahead and get a Crosley"--a "style is everything, all the works are as cheap as can be" player like that simply can't give you the magic! I'll do a bit of prowling around and see if I can come up with something else.
I had a look at my reference book on Columbia machines (Robert W. Baumbach: "Columbia Phonograph Companion Volume II: The Columbia Disc Graphophone and the Grafonola," and it indicates that, assuming yours is identical to the one photographed, your machine is a model no. 611, introduced in 1926 for $115. That would make it one of the first generation of machines designed to play the then-new electrical recordings.
According to the book, it should have a walnut case and be fitted with a 12-inch turntable, two-spring motor, nickel-plated hardware (save for the crank and escutcheon, which were gunmetal finish), and a Viva-Tonal No. 15 reproducer. Those two slots under the grille cloth were for a pair of included 12" record storage albums.
The model no. 601, introduced simultaneously, was a simpler implementation of the same machine, lacking the flower decoration on the door and the albums (sold separately) and being in a slightly less ornate mahogany case instead of walnut. That one listed for $90.
By the by, Viva Tonal machines, for whatever reason, don't seem to turn up as often as their Victor Orthophonic counterparts. Congrats on a lovely and slightly unusual machine!
Hope this helped somehow,
David Hoehl

The love for music & HiFi
Honoured TNT Audio!
I really do appreciate your site and your mission to review hifi equipment without profit interests. When reading "ordinary" hifi Magazines I get the impression that it's extremely hard to evaluate if the article and its verdict has anything to do with my taste of sound. My impression is that some specific brands tend to always get good reviews whatever the product.
As a sample I bought a CD player from a Swedish brand that gets good results in Swedish Magazines. It was a Product in the 1200 euro price range. After a while I found out that even though it did everything kind of correct it didn't do very much that excited me. So back it went and in came an English product instead that was much more fun to listen to.
As every lover of music I have traveled a long way before finding a system that appeals my demands for high quality reproduction of music. The system today looks like this:
Analog source: A lot but the finest would be the Lenco L75 with a new heavy plinth, Moerch UP4 and AT 33MLP, also Thorens TD124, Technics MA1, Forsell air arm, air platter with a 6kg vinyl platter , etc
CD: TEAC VRDS10, dac of Chinese origin with Philips TDA1541 dac, rebuilt
Preamp: AR SP9 mk2 with Telefunken E88CC Nos, it has been in the system for 12 years...... Nice Riaa.
Poweramp: Music Angel 845, heavily rebuilt. 20 wonderful single-ended watts of course, the input tubes are USA nos....
Poweramp2: Pioneer 100W for the bass (3 way speaker)
Speaker: Homebrew 3 way. 12" bass JBL copy Alnico/paper. Mid 3,5" Altec copy Alnico/paper Treble Decca ribbon copy Filter 12/6/12dB filter with polypropylene/air wound inductance, Midrange in open baffle.
This system equals or excels most of the systems I've heard in my life ranging up to more than 200.000€. Best wishes from Sweden!
Stefan - E-mail: konvoj (at) yahoo.com

LC
Dear Stefan,
thanks for you kind e-mail and positive feedback about our humble reviews. Even if we're 100% independent, it may happen that someone disagrees with our findings and opinions, after all it is a matter of taste! Actually, what sound good to our hears might sound horrible to others. In any case, reading TNT-Audio you will be sure to find EXACTLY what we think, and not what manufacturers would like to read! The good, the bad and the ugly. We might agree to disagree but, at least, our opinions are FREE, that's for sure!
Congratulations on your HiFi set-up, it seems you've come a long way, tweaking & tuning every component! For this reason I'm not surprised that your system might sound better than much more expensive set-ups. That's what fine tuning is all about!
Happy listening!
Lucio Cadeddu

Quads with supertweeters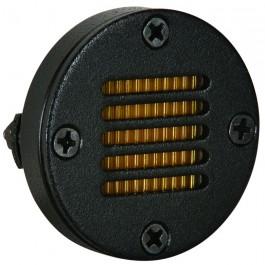 Just read your review on the Quads with Supertweets. I'm wondering if you can give me more detail on the setup. I'm running Magnepans and have been contemplating the same. I would like to know where the tweeters were placed in relationship to the large panel. If possible a pic would speak a 1000 words. Located on the side(inside,outside)halfway up the panel, at the top corner etc. BTW really enjoyed your writing style. Direct and to the point. Reminds me of the old digest version of Stereophile years back. JGH would approve. Today's Stereophile and AS will use 10 pages or more to describe a simple 2way bookshelve speaker! Russ - E-mail: goerend (at) sbcglobal.net
AK
Hello Russ,
The tweeters were setup top and center. I'm glad you enjoy the articles. Let me know how your project turns out if you go ahead with it.
Arvind Kohli
Dayton DTA 1 vs Sonic Impact T-Amp
Dear Lucio,
I am now comparing tha Dayton dta 1 to the original s. i. T-Amp. Even after 100 hours of burn in I note 2 main differences. The DTA1 kills some bass resolution. Digital bass, compressed, and it seems lacking info, although bass amount seems more. It has no extension on higher trebles...about 6kHz and up...they die fast. No sense of space. But, as you say, it is more than 80 percent the same thing. Only with good cd, good LP, and even used 500$ speakers and players one can immediately detect these differences.
Maybe I have to go inside and see what I can change back to original way...ha ha
Enjoy life, enjoy musica...
Kishore - E-mail: kbusa1 (at) hotmail.com
LC
Dear Kishore,
since the heart of the two amps is the same (Tripath TA2024) the differences should be found before and after the chipset. A different cap, for example, can make a huge difference. This is why the Trends Audo TA10 sounded so vastly better than the original T-Amp!
I suggest you purchasing a Trends Audio, even a used one, to hear what the TA2024 chipset can do. It's almost magical!
Hope this helped somehow,
Lucio Cadeddu
Upgrade Ice Power amps
Good day,
I own a pair of Acoustic Reality's monoblocks the 501's and I really want to tweak/upgrade them - how and what should I do it? (the company is no longer in business...).
Thank you very much for your help,
Best regards,
David - E-mail: dasoulin (at) gmail.com
NW
Hi David,
I have no experience of modifying the Ice Power amps so can offer no advice although the power supply may be worth looking at. My best advice is to look in the diyAudio forums, and then ask there.
Hope this helped somehow,
Nick Whetstone
Tube rolling
Hi Mark,
what's that tube you like but did not want to mention to avoid sending the price too high. What are the good ones? What brand of 6SL7(6n9p) would you recommend that sounds good but doesn't cost the earth?
Hopeton - E-mail: hopetonpwilliams (at) icloud.com
MW
Hi Hopeton,
I was referring to 6SN7, which is one of the most linear and popular audio amplifying double triodes ever made. It is basically two 6J5 elements in one glass envelope (the tube) and so is technically a 6SN7-GT (glass tube). Like its miniature cousin, the ECC82 (aka 12AU7), the 6SN7-GT has a reputation for many brands sounding bland or bleached. This has led to various 6SN7-GT brands of valve developing cult status, and therefore stupid prices, on the web. This only matters if you are running multiple 6SN7-GT/ECC82 in your system. It is very common in pre-amps and is often the input stage of power amplifiers. My experience is that the black glass Brimar is one of the finest NOS 6SN7-GT available (I have only heard a single Red Base RCA in someone else's circuit so I cannot compare them) and the clear glass Brimar (picture here) is not bad either.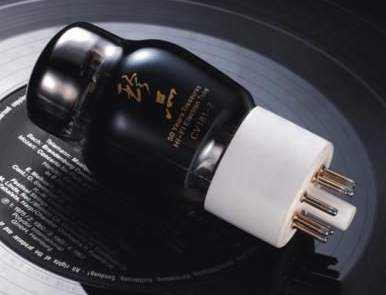 I was very impressed with the sound of the Shuagang Treasure CV181 which was not a CV181 at all, but a vanilla 6SN7 but in a shouldered bottle, and therefore not a 6SN7-GT. The mis-naming of this valve caused me to write about accurate naming of components. The popularity of 6SN7 in guitar amplifiers led to many equivalent Soviet designated 6N8S being rebranded 6SN7 for the rock guitarists market, at first under the Sovtek brand and then Electro-Harmonix, otherwise a respected brand of stomp boxes. More on this below.
The 6SL7-GT is an altogether different beast. It has a reputation for sounding full and lush, especially at the toe of its curves where the smallest signals live. Hence it is a perfect first valve in a phono-stage like the Siren (designed by J C Morrison and published in Sound Practices) and also the Canor TP306VR phonostage. I suspect its Electro-Harmonix 6SL7 input valves contributed to its glorious performance. The original Sovteks were 6H9C (Soviet equivalent designation) but rumour has it that the same J C Morrison was employed by Sovtek/Electro-Harmonix to redesign the old warhorses for audiophile use. There is no exact 9 pin miniature equivalent of this valve; the ECC83/12AX7 is electrically similar and was designed as the 6SL7 replacement, but is constructed differently, the 5751 is closer to 6SL7 but unusual. 6SL7 is less common than 6SN7 in universal circuits, but the ECC83 is very popular in European designs. The Red Base RCA 6SL7 (designated 5691) has a similarly elevated reputation as their 6SN7 and therefore command close to $100US or €100. Other NOS 5691 go for half this but still meet the same milspec standards. Some people claim the differences in sound between the various octal versions of 6SN7 and 6SL7 is due to the type of plate construction or the position of the getters. Unless they have built prototypes (would these be "test tubes"?) and tested them, these opinions you will read on the web are mere speculation. The Mullard ECC35 is an equivalent with a good reputation, but the 6SL7 is such an inherently rich sounding valve that I happily listen to the Electro-Harmonix 6SL7-GT, although their website now only list 6SL7 under the Tung-Sol brand. The New Sensor Corp of NY own all the brand names Sovtek, Electro-Harmonix, Tung-Sol, Svetlana and the Saratov plant in Russia where all these brands are manufactured. New Sensor reverse engineered some old samples apparently and simply incorporated some of this knowledge in the production lines at Saratov.
Having said that, there are so many cheap NOS 6SL7-GT available for sale on the web that you can afford to buy a good modern brand, and a handful of NOS types, and spend hours tube-rolling. Equally, a pair of base adapters and a bunch of ECC83 (beware miller effect RF oscillation with the miniature types) widen scope even further. Please share your findings with your Old Scribe.
Happy tube-rolling,
Mark Wheeler
Question about Victrola needles
Dear David,
The steel Victrola needles come in "soft", "loud" and "extra-loud". Do the loud-play needles do any more damage to a record than the soft-play needles? I know you have to use a new needle for every play, but I just wondered if using the loud needles (since they're larger) would wear down records faster than using soft (smaller) ones.
Thanks for your help,
Heide - E-mail: hhoegl (at) suffolk.lib.ny.us
DH
Dear Heide,
Thanks for the question. I've never heard of wear differences from loud or soft needles. They all will be ground down to fit the record groove within a few revolutions, although I suppose the area of the groove taking damage might differ a bit if the tip dimensions were much different. The literature of the day did suggest that so-called "shadowgraphed" needles were preferable to lesser sorts.
"Shadowgraphing" was a very fancy name for projecting an enlarged shadow of each needle briefly on a screen so a human inspector could look for tip defects. Not exactly high-tech by today's standards! Also, not much of a concern today; as far as I know, none of the needles now on the market get that kind of treatment.
I hope that helps a bit. Happy listening!
David Hoehl
TNT Readers' Corner archives (more recent at the bottom)
[ 01/2000 | 02/2000 | 03/2000 | 04/2000 | 05/2000 | 06/2000 | 08/2000 | 09/2000 | 10/2000 | 11/2000 | 12/2000 | 01/2001 | 02/2001 | 03/2001 | 04/2001 | 05/2001 | 06/2001 | 07/2001 | 08/2001 | 09/2001 | 10/2001 | 11/2001 | 12/2001 | 01/2002 | 02/2002 | 03/2002 | 04/2002 | 05/2002 | 06/2002 | 07/2002 | 09/2002 | 10/2002 | 11/2002 | 12/2002 | 01/2003 | 02/2003 | 03/2003 | 04/2003 | 05/2003 | 06/2003 | 07/2003 | 09/2003 | 10/2003 | 11/2003 | 12/2003 | 1/2004 | 2/2004 | 3/2004 | 4/2004 | 5/2004 | 6/2004 | 7/2004 | 9/2004 | 10/2004 | 11/2004 | 12/2004 | 1/2005 | 2/2005 | 3/2005 | 4/2005 | 5/2005 | 6/2005 | 7/2005 | 9/2005 | 10/2005 | 11/2005 | 12/2005 | 1/2006 | 2/2006 | 3/2006 | 4/2006 | 5/2006 | 6/2006 | 7/2006 | 9/2006 | 10/2006 | 11/2006 | 12/2006 | 1/2007 | 2/2007 | 3/2007 | 4/2007 | 5/2007 | 6/2007 | 7/2007 | 9/2007 | 10/2007 | 11/2007 | 12/2007 | 1/2008 | 2/2008 | 3/2008 | 4/2008 | 5/2008 | 6/2008 | 9/2008 | 10/2008 | 11/2008 | 12/2008 | 01/2009 | 02/2009 | 03/2009 | 04/2009 | 05/2009 | 06/2009 | 07/2009 | 09/2009 | 10/2009 | 11/2009 | 12/2009 | 01/2010 | 02/2010 | 03/2010 | 04/2010 | 05/2010 | 06/2010 | 07/2010 | 09/2010 | 10/2010 | 11/2010 | 1/2011 | 2/2011 | 3/2011 | 4/2011 | 5/2011 | 6/2011 | 7/2011 | 9/2011 | 10/2011 | 11/2011 | 12/2011 | 01/2012 | 02/2012 | 03/2012 | 05/2012 | 06/2012 | 09/2012 | 10/2012 | 11/2012 | 12/2012 | 1/2013 | 2/2013 | 3/2013 | 4/2013 | 5/2013 | 6/2013 | 7/2013 | 9/2013 | 10/2013 | 9/2013 | 11/2013 | 12/2013 | 1/2014 | 2/2014 | 3/2014 | 4/2014 | 5/2014 | 6/2014 | 9/2014 | 11/2014 | 12/2014 ]
[ Home | Staff & Contacts | DIY & Tweaks | Listening tests | HiFi Playground | Music & Books ]