TNT-Audio Readers' Corner
Monthly section devoted to your letters, positive and negative feedback about everything related to Audio and HiFi.
You are here > Home > Staff & Contacts > Your feedback

Your messages to our staff
Lonpoo LP42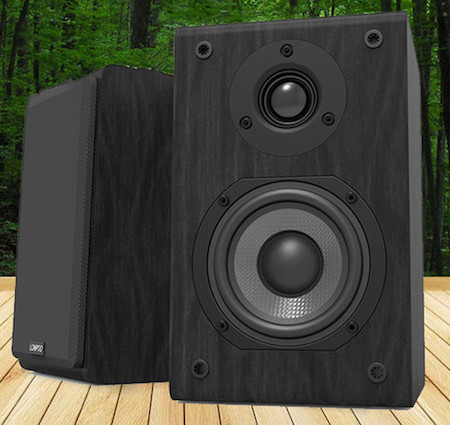 Caro Direttore, grazie tante!! Just listened to my new LP-42 speakers. Amazing sound! Will let my speakers "seat" prior to re-cap them with Audio-Cap. So far so good. Muchísimas gracias!!
Sonido vivo, adictivo...
José - E-mail: correodejosembenitez (at) gmail.com stereo

LC
Dear José,
first of all, sorry for the belated reply. I'm glad to know you appreciate these tiny, marvelous, and incredibly inexpensive loudspeakers so much. Yes, you are right, each time I put them back in my system, I always wonder how is it possible such a good sound (and bass!) comes out from diminutive and inexpensive loudspeakers like these. With a new cap their sound will improve significantly, just follow the suggestions on our comparative test of caps, here and here.
Keep me updated!
Lucio Cadeddu

OB1 DIY loudspeaker design
Dear Arvind,
I'm Francesco from Italy.
During the 2022 I bought a fantastic pair of ESS AMT1 tweeter. I'm looking for a good project with these tweeter, possible a 2 way design.
Some weeks ago I read the article about your OB1 DIY project. It's really interesting. I'm looking for a very fast midrange for a cost no object speaker. But i think that Amt needs some experiments before a definitive design. Your project seems very good and use an high quality Faital driver.
We can talk about your experience with OB1? It's possible to know the dimensions of your speaker? Have you upgrades for this speaker? What about the crossover?
Thank you very much in advance.
Best regards,
Francesco - E-mail: francesco_matera (at) yahoo.it

AK
Hi Francesco.
There are 2 ways you can go with this tweeter;
drive the tweeter as low as possible, ±800Hz, and find a mid/woofer to mate with. The mid-woofer would not need to have much HF capability.
find a wide range driver, and use the AMT for HF extension only.
I did the 2nd, and my Faital is hard wired to the amp with no filter. I only have one capacitor on the AMT. So a very very transparent and responsive sound.
I am looking to change my cabinet, which is currently 11" wide by 18" deep, and open back. In the next design it will be 20-30" wide and no side walls. To eliminate rear wave reflections.
Hope that helps.
Arvind Kohli

Arylic S50 pro review
Hi Roger,
Today I read your Arylic S50 pro review on the TNT-audio site. Myself I added this small box into my home system back in March and just a couple of weeks ago happened that I posted in the Arylic forum my personal impression about the Arylic S50 Pro after about 6 month of usage: see here.
Reading your review I was surprised to learn about your difficulties during the wi fi initial set up. In my experience the process was very straightforward and I had no problem at all connecting the app to the device.
I think the little Arylic have some merit and do help and solve some of the typical music dematerialization problems by providing connectivity, flexibility and a second life to any legacy HI FI system for very little money. When I was looking for something similar in the market I could not find much else around that price tag. And It delivers a decent sound quality as well.
Despite the poor instruction manual and the app shortcomings maybe you will want to give it a second listen?
My warmest regards,
Luca - E-mail: lgiani (at) gmail.com

RMcC
Hi Luca,
Thanks for your feedback. I guess I should admit that my computer skills date from long before Wifi was created so it is quite possible that my "connection" problems would be seen as trivial issues by younger readers. The S50+ is certainly a handy little device that can easitly find a place in many people's systems.
Roger McCuaig

Arylic S50 pro review
Hi Mark,
You wrote "In the 70s the audio system was often the first masculine purchase, before being old enough to drive or ride a motorcycle. Showing off the audio system was the nerdy equivalent of one-arm pressups or keepie uppie performances."

You made my day! Thank you

Yes, this is an album that I can listen to everyday!
Regards
Anthony - E-mail: anthonythubei (at) gmail.com

MW
Hi Anthony,
Thank you for your kind words. Here at TNT-audio.com we are true amateurs in the sense that we love what we do, and do it for no pay, and we are true professionals in our desire to uphold the highest standards.
So your appreciation means a lot.
Happy listening,
Mark - The Old Scribe - Wheeler

TNT Readers' Corner archives (most recent at bottom)
[ 01/2000 | 02/2000 | 03/2000 | 04/2000 | 05/2000 | 06/2000 | 08/2000 | 09/2000 | 10/2000 | 11/2000 | 12/2000 | 01/2001 | 02/2001 | 03/2001 | 04/2001 | 05/2001 | 06/2001 | 07/2001 | 08/2001 | 09/2001 | 10/2001 | 11/2001 | 12/2001 | 01/2002 | 02/2002 | 03/2002 | 04/2002 | 05/2002 | 06/2002 | 07/2002 | 09/2002 | 10/2002 | 11/2002 | 12/2002 | 01/2003 | 02/2003 | 03/2003 | 04/2003 | 05/2003 | 06/2003 | 07/2003 | 09/2003 | 10/2003 | 11/2003 | 12/2003 | 1/2004 | 2/2004 | 3/2004 | 4/2004 | 5/2004 | 6/2004 | 7/2004 | 9/2004 | 10/2004 | 11/2004 | 12/2004 | 1/2005 | 2/2005 | 3/2005 | 4/2005 | 5/2005 | 6/2005 | 7/2005 | 9/2005 | 10/2005 | 11/2005 | 12/2005 | 1/2006 | 2/2006 | 3/2006 | 4/2006 | 5/2006 | 6/2006 | 7/2006 | 9/2006 | 10/2006 | 11/2006 | 12/2006 | 1/2007 | 2/2007 | 3/2007 | 4/2007 | 5/2007 | 6/2007 | 7/2007 | 9/2007 | 10/2007 | 11/2007 | 12/2007 | 1/2008 | 2/2008 | 3/2008 | 4/2008 | 5/2008 | 6/2008 | 9/2008 | 10/2008 | 11/2008 | 12/2008 | 01/2009 | 02/2009 | 03/2009 | 04/2009 | 05/2009 | 06/2009 | 07/2009 | 09/2009 | 10/2009 | 11/2009 | 12/2009 | 01/2010 | 02/2010 | 03/2010 | 04/2010 | 05/2010 | 06/2010 | 07/2010 | 09/2010 | 10/2010 | 11/2010 | 1/2011 | 2/2011 | 3/2011 | 4/2011 | 5/2011 | 6/2011 | 7/2011 | 9/2011 | 10/2011 | 11/2011 | 12/2011 | 01/2012 | 02/2012 | 03/2012 | 05/2012 | 06/2012 | 09/2012 | 10/2012 | 11/2012 | 12/2012 | 1/2013 | 2/2013 | 3/2013 | 4/2013 | 5/2013 | 6/2013 | 7/2013 | 9/2013 | 10/2013 | 9/2013 | 11/2013 | 12/2013 | 1/2014 | 2/2014 | 3/2014 | 4/2014 | 5/2014 | 6/2014 | 9/2014 | 11/2014 | 12/2014 | 01/2015 | 02/2015 | 03/2015 | 04/2015 | 05/2015 | 06/2015 | 09/2015 | 10/2015 | 11/2015 | 12/2015 | 1/2016 | 2/2016 | 3/2016 | 4/2016 | 6/2016 | 7/2016 | 10/2016 | 11/2016 | 12/2016 | 1/2017 | 2/2017 | 5/2017 | 06/2017 | Year 2018 | Year 2019 | Year 2020 | Year 2021 | Year 2022 ]

[ Home | Staff & Contacts | DIY & Tweaks | Listening tests | HiFi Playground | Music & Books ]