TNT-Audio Readers' Corner
Monthly section devoted to your letters, positive and negative feedback about everything related to Audio and HiFi.
You are here > Home > Staff & Contacts > Letters of the month
Your messages to our staff
Dodge 7 DAC Review
Hello Roger,
similar to you I have a great analog system (Lenco here as well) and am thinking of dropping some coin on digital. I want to go CD transport route. Do you still use the Dodge 7 Dac and any thoughts on difference between physical disc vs files?
If you still have the Doge any thoughts now you would have liked to have included in the original review.
Thank you,
Joshua - E-mail: jacobson.est (at) gmail.com

RMcC
Nice to hear from you Joshua,
Yes, I still have the Doge 7 and have no intention of letting it go. The model I have is a little out of date now but not to the point where I can justify a change. Certainly there is no lack of opinion on the subject of physical disks vs files. It's hard to know who to trust sometimes! I am certainly not a technical expert on this subject, I rely on my ears and some good common sense. On one hand, it is argued that a transport can make read errors, therefore you don't get the exact same thing every time you play your CD. On the other hand, if you rip a CD, then you have created a digital file of those read errors so which is better? Of course you can download digital files, but how were they made? Sometimes that is not easy to find out.

I use almost exclusively digital files. I still have all my CD's but they have been ripped to my dedicated music server PC. I am using JPLAY FEMTO to play back these files via USB to my Doge 7. (I suggest you read my review of this software if you haven't already) I have chosen this route simply because I find it more convenient than manipulating CD's. The big picture for me is this; there are a very large number of hardware and software factors that can affect the accuracy of digital music playback for either method, I won't even attempt to list them here. Remember, CD's and digital files are both an approximation of the original recording. Unless you have an extremely high end system and extremely "golden ears" chances are that you will not be able to detect the difference.

Regarding your second question, I can't think of anything that I need to add to my original review other than one thought; some people might appreciate the ability to send music from a mobile device via Bluetooth. This is becoming more and more common and gradually moving into more high end offerings. It is quite conceivable that the next version of the Doge 7 includes Bluetooth 5.0 with aptX capability, which is touted to be CD quality. It surely would be easy to fit a Qualcomm Snapdragon Bluetooth chip into the Doge 7 cabinet.
Hope this helps, thanks for reading our reviews.
Best regards,
Roger McCuaig

Re: Black Cube PWX
Dear Lucio!
Thank you so much for investigating the pinout!! It sounds really excellent indeed! I'm very impressed.
I love TNT-Audio, please continue your good work!
Marc - E-mail: m_schwarzburg (at) gmx.at

LC
Dear Marc,
glad you're enjoying your Lehmann Black Cube PWX phono preamp, it is a really nice piece of gear.
In case of need, feel free to contact Norbert Lehmann directly via his website or Facebook page, he is a very friendly and helpful guy. We will be reviewing some of his newest designs quite soon, stay tuned!
Thanks for the feedback!
Roger McCuaig

Dodge 7 DAC Review
Dear Roger,
I saw your review on Dodge 7 Dac and impressive writeup. I am just wondering whether we need a PC all the time or only for the first time to initiate an XMOS and then will it work with Nvidia USB audio? Will it support MQA?
Thanks,
Antony - E-mail: antony.santhanamariyan (at) hotmail.com

RMcC
Hello Antony,
I am very pleased that you enjoyed my review. Regarding Nvidia USB Audio, I have to admit that I am not a competent digital audio resource for you. My digital audio knowledge is pretty much limited to what I needed to do to get my Doge 7 to talk to my PC! I don't even know what Nvidia USB audio is. I took a look on the Nvidia web site and got lost in about 10 seconds. So I can't give you a reliable answer on that subject. I suggest you ask Doge directly. They usually are able to answer such questions rapidly.
Now, regarding MQA, I can tell you that Doge does not support it. On their web site they say that they will not put anything in Doge products that is wrong for the music such as this "...fake Hi-Res format" and continue to say that they expect it to disappear within 10 years. They really have a serious dislike for MQA. I left out some of their venom filled rant on the subject. I know that they are not the only ones who feel this way. I have done a bit of reading on this subject and found enough negative comments that I have personally decided to ignore this codec.
Good listening,
Roger McCuaig

Secure subspace communication
Good Morning,
I trust you are keeping well. I was wondering what music would be playing on the Klingon bird of prey if they decided to attack Earth despite the peace treaty? The Romulans and Vulcans are highly intelligent species. What equipment would they use to listen to classical music ? A couple may stray to Jazz and listen to highly spiritual music of John Coltrane (A love Supreme) or Miles Davis Bitches Brew ( i think he was abducted by aliens wanting to give the world of intergalactic music....)
This message is being sent to you over a secure subspace communication!
Regards,
Anthony - E-mail: anthonythubei (at) gmail.com

GB
Hi Anthony,
Thank you for your email and sorry it has taken some time to get back to you. Firstly I've been a tad busy with my day job and secondly your questions needed some thought on my part! Oh and thirdly I nearly binned your email as I thought it may be to inform me that someone wanted to bestow several million dollars on me...
So here we go. I would suggest Klingons are probably into Rammstein or Einsturzende Neubarten. I can't see them blasting out the Four Seasons during an attack. That said does their cloaking device work when the hifi system is on? By the nature of Vulcans they would surely listen to 12 tone music due to the inherent rules and structure in its makeup.
I admit to being less familiar with Romulans but along with the Vulcans I could imagine fairly cold and precise digital equipment with high resolution cables with names of deities and speakers with equally high price tags and futuristic shapes.
If you're looking for something worth listening to I bet Lieutenant Ahura has either some Arethra Franklin (original series) or Prince (newer films) in her Ipod.
Kind regards,
Graeme Budd

Steely Dan 2VN
Hello I read your album and wonder who is this quote from? Are you for sure there is Analog tape on This Album?
[...] However, at the time the album was mixed, a set of high quality analog master mixes was made along with the digital ones, and, knowing that some people still prefer the vinyl format, we are exploring the idea of using these tapes to make a vinyl pressing at some time in the future. We'll keep you posted on this possibility as time goes on.
Chad - E-mail: chad (at) acousticsounds.com

LC
Dear Chad,
thanks for your feedback! Yes, a vinyl version would be a dream...let's keep the faith! :-)
The quote I cited in my article was taken directly from their official website at that time (2006!). I don't know whether it's still there or if it has been removed. Perhaps we could drop SD an e-mail to ask for any update about this project...
Happy listening!
Lucio Cadeddu

Doge 8 clarity vs old edition
Hey Roger,
I read your review on the Doge 7 and ordered one.
I owed the Doge8 for a decade and regret selling it. Is it a big step up to go to the Clarity Cap edition?
Thanks,
Martin - E-mail: mzikmund (at) gmail.com

RMcC
Hi Martin,
I am still quite happy with my Doge 7, I hope that you will enjoy yours as much as I do.
With respect to the Doge 8 Clarity, I will have to answer your question in 2 parts. First I need to explain that I had two reasons for replacing my Doge 8 with the Clarity model. Along with the Clarity caps, this switch gave me the opportunity to have the unit modified at the factory with the addition of phono stage output jacks. This is quite useful to me when doing product reviews as it allows me to connect my phono stage to a different preamp. Of course this is certainly not something that I would expect Doge to ever incorporate as a standard feature in their preamp.
Secondly, it is important to note that I did not have the opportunity to audition the two versions of the Doge 8 side by side. My first Doge 8 was sold and gone before the new one arrived. The Doge 8 was already a high-end performer so it is logical to expect that switching to Clarity capacitors was not going to make an earthshaking change in the sound of the unit. (Remember, the law of diminishing returns is very important when it comes to high-end audio) The brain is unable to retain a detailed acoustic memory for more than a few seconds so trying to identify a change in sound between a Doge 8 and a Doge 8 Clarity from two listening sessions a month apart is pretty much impossible. They are just too close in performance level for that to happen. I believe that the only way to identify any differences between the two units would be to put them side by side, set the volume level identical, (I use a sound level meter) and switch back and forth between the two many times while playing the same piece of music, preferably music that you are very familiar with and have heard many times.
Logically, the Clarity may be slightly better. The consumer audio industry is such that continuous "new and improved" models are necessary for survival and Doge certainly understands that. If I had a choice between the Doge 8 and the Doge 8 Clarity at a slightly higher price I would most probably take the Clarity. In your case, if you have an itch that you just have to scratch, then by all means go with the Clarity.
Good listening,
Roger McCuaig

Lehmann Black Cube PWX
Hello Mr. Cadeddu,
I read your review about the Black Cube SE + PWX on TNT. Now I own a Black Cube and the PWX from ebay and want to know HOW to solder the 4 signals and screen to the 4 Pin Neutrik connector. Do you could help me with the pinout?
I attached a photo from the unit
Marc - E-mail: m_schwarzburg (at) gmx.at

LC
Dear Marc,
glad to know you found our review of the Black Cube useful! Here's the connection scheme you might need:

1 = -15V DC
2 = GND
4 = +15V DC

The pin nr. 3 remains not connected. Enjoy your Black Cube, it is an excellent piece of equipment!
Happy listening!
Lucio Cadeddu

Hypex UCD module
Sirs, I'm using a piar of Faraudio AV50 monitor speakers but unfortunately my amplifier based n the Hypex UCD 180.HG module got damaged. I looking for new modules for replacement, please guide me where to find these.
Samuel - E-mail: samuelbora (at) gmail.com

LC
Dear Samuel,
Hypex UcD modules are quite easy to find, both on Ebay or on several online stores. For example, Soundimports sells them. Locate your nearest store and purchase the modules you need.
Hope this helped somehow,
Lucio Cadeddu

Crash course on downgrading
I do not usually write comments and feedback for articles that I read. But your three part series on crash course on downgrading is so excellent and insightful that I am compelled to express my greatest gratitude. The article is very funny, but not funny for funny sake. Behind the humour is a wealth of experience of being an audiophile and the underlying psychological experiences are very accurately portrayed!
It really helped me understand my constant urge to improve my sound system and after the initial "high", my subsequent dissatisfaction with it, continuing the cycle for many years. I especially identify with what you wrote "Instead of following the cash flow going out from the audiophile's bank account to the HiFi dealer's one, one should start selling useless HiFi components (we all have those, right?) so to earn some fresh cash. No, stop, you don't have to reinvest this money!" It really brought a smile to my face because this is exactly what I do.
Since it was published I read and reread the article series, and my HiFi habit have changed and I have enjoyed my system more. I could not be happier and again, I am most grateful to you for writing it.
My sincerest thanks,
Blessings,
Roger - E-mail: chengroger1 (at) yahoo.ca

LC
Dear Roger,
WOW! Thanks for your extremely welcomed feedback on my series of articles on downgrading! Glad to know they have helped you to decide to change your mind about HiFi upgrading. Feel free to promote this series on the web, if you think it could be useful.
Stay tuned for more fun from these pages! :-)
Lucio Cadeddu

Detecting CD pre-emphasis
Hi David,
The K3B CD burning software under Linux will tell you whether the pre-emphasis flag is set. Load a CD into your computer's CD drive. Then click Device->Media Info. Since the result gives information for each track, I infer, but do not know, that it's reading the flag for the individual track and not for the CD as a whole.
Howard - E-mail: mustangrad (at) yahoo.com

DRH
Hello, Howard,
Thank you for pointing that out. As I noted in my article, I am familiar only with Windows; it's good to know there's a comparable solution for Linux.
David Hoehl

Re: WOW! - DIY USB Y-cable
Dear Lucio,
You kindly published my recent email about the sonic benefits I experienced when using something similar to the TNT 221 USB Y-cable between my laptop and CD player. The Y cable enabled the quality of the 5V power supplied to the CDP's USB interface to be improved. I attach an image of the waveform of each 5V source, viewed on an old oscilloscope, which clearly illustrates the difference.
Kind regards, from
Phil - E-mail: pdmjoker (at) gmail.com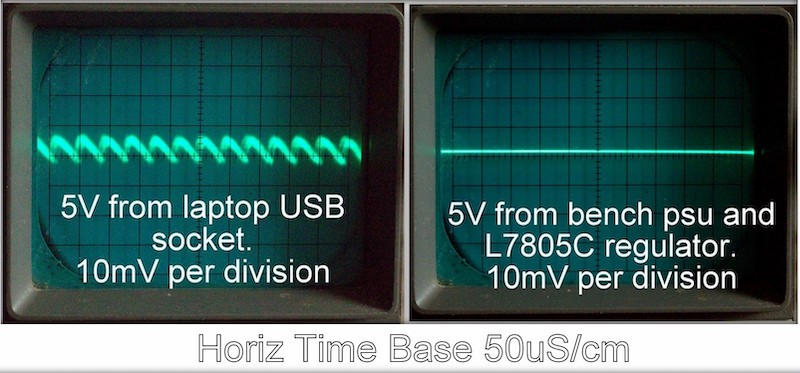 LC
Dear Phil,
thanks again for your useful feedback! The difference between the two waveforms is simply stunning!!! :-O
It is hard to deduce how much of this difference can affect sound quality, but certainly everything will work better with such a precise and clean power supply...
Thanks for the feedback and happy listening!
Lucio Cadeddu
Steely Dan "Two against nature"
Thanks for your review of Steely Dan "Two against Nature". I like SD a lot, and have several of their albums, and all of Donald Fagens too. Crazy, but I have never listened to 2vN before, why I don't know. Probably because there's so much other great music out there. Since I've lately upgraded my stereo system to something serious, many CDs actually sound so good, that I have completely dropped my hunt for hi-res music, and much of it is actually fraud, as they are upsampled from 16/44 files, or in the case of DSD files created from the master tapes of music so old, there were no other sources at all than the same tapes. Not a sensible place to start IMO...
An example: Rolling stones "Let it Bleed". Now why (except for the opportunity to milk the consumers) would they make a SADC of an album from 1971? This can make me a bit... err... you know ;)
But 2vN is amazing quality soundwise, perhaps the best I've heard from SD until now. Further listening sessions will surely determine how much I like the tracks on it, but for now everything is absolutely primo! Thanks again :-)
Stay safe, and many regards,
Keld - E-mail: saintkelo (at) gmail.com
LC
Dear Keld,
I couldn't agree more on your view re: hi-res audio files. Most of them are pure scam. A royal scam, to use Steely Dan's own words! ;-)
Yes, 2vn is such a great sounding record, listen to it more and more, and it will grow up on you!
Thanks for the feedback and happy listening!
Lucio Cadeddu
Nobsound/Douk/Pastop/Mogu F900S TPA3116-based bluetooth amplifier & DAC
Hi Lucio, I just wanted to thank you for your excellent review of the above! Your command of English is really impressive, would put many native speakers to shame!
I'm currently looking around for a cheap Class D amps with Bluetooth on Aliexpress, do you have any recommendations please?
Thanks again,
Neil - E-mail: neil_haslewood (at) fastmail.co.uk
LC
Dear Neil,
thanks for your kind words of appreciation! The Nobsound (or similar) TPA3116-equipped amps are a wise choice. They cost almost nothing and perform incredibly well for the price. There's also a Nobsound amp with two TPA3116 chipsets, that deliver twice the power of the F900S. It might be worth checking this out!
Happy listening!
Lucio Cadeddu
HMV record player
Greetings after a long term of absence, but now I am back to enjoying all your reviews, DIY tips, etc. I noticed that you had reviewed 78rpm record players some time ago so I thought some information from me could produce some comments from you or other feedback from Readers' Corner.
I inherited an HMV record player from my father. I remember as a child (I am now over 80) watching and listening to him in raptures as he played his records almost daily. It is just a player, no built in amplifier and the only control is the switch to change from 33 to 45 or 78.
It starts by lifting the pick-up arm. There is no model indication on the case but from an Ebay search it could be model 2126 (advertised for sale at 150 Pounds).
The case is almost square, all wood or ply, covered in a brown rexine cloth in imitation snakeskin pattern. The unique thing about the pick-up is that the cartridge is reversible with one stylus for 33/45 records and the other for 78s. It came with two cartridges in neat little hand-made cardboard boxes labelled "Please Handle Very Carefully".
Price marked on one box 3 Pounds, 4 S. Shillings. I think my father probably bought it in the 1950s or 60s. The mains lead is covered in a brown cotton sleeve. The output cable is a simple 2 wire with banana plugs. I can't vouch for its performance now, it has just been stored for many years, but I am curious to try it as I still have a few 78rpm records.
Best regards,
Michael - E-mail: michael_shanahan (at) telia.com
DRH
Hello, Michael,
I'm the author of the series on 78 turntables. Lucio forwarded your message to me, and naturally I found it of much interest. How fortunate to have a piece of vintage audio gear handed down through the family! I wish I could say the same, but my father's parents lived too far away for it to have been possible, and my mother's, who lived locally, discarded not one but two Victrolas and not one but two collections of records before I was old enough to be aware or interested. Well, such are the fortunes of life, and I do at least have a few records that belonged to each set of grandparents.
I'm not familiar with the particular model of player you mention, but I know the general type of machine it is, as I've read about similar ones, and in fact my parents told me they had such a thing themselves--in their case, it was sold by a chain called Lafayette Radio, and I still have the nice walnut box that housed it, repurposed to hold my first "good" turntable, a Dual 1218. The idea behind these things was that while ownership of record playing gear had declined during the Great Depression and then World War II, everyone owned a radio set, so the turntable was designed to plug into it and play through its amplifier and speaker. That's something of a role reversal from the earliest days of radio-phonograph combinations, when generally the radio was built into a phonograph cabinet and designed to play through the phonograph's horn. In all events, from the way you describe it, I'm thinking yours almost certainly would date to the 1950s, after the introduction of LPs but before that of stereo.
Thanks for sharing your trip down memory lane. I hope perhaps you can get the player out and enjoy some of those 78s!
David Hoehl
TNT Flexy rack
Hi there,
as requested, I'm letting you know I've just built a wide (double width) Flexy rack. Just wanted to thank you for the idea and design. I've used 5 legs, one in each corner and one at the middle/back. 500mm high and about 1000mm wide. I also used 18mm MDF. I have to say the initial impressions are pretty fantastic. More detail, weight and punch. Brilliant stuff.
Thanks again and keep up the good work...
Kind regards,
Adrian - E-mail: agcclean (at) virginmedia.com
LC
Dear Adrian,
thanks for your precious feedback on our most successful DIY design to date! I'm glad you're enjoying it!
Happy listening!
Lucio Cadeddu
On Peter Lang
David,
I just read your '018 retrospective on Peter Lang. Thank you for bringing together his unique contributions to the acoustic fingerstyle guitar. I had read years back about his car accident and the trying aftermath, and had been periodically looking for more information. I am glad to hear Peter came through it. I wish him the best. He's always been his own person. I used to entertain diners on the court square in Charlottesville, then in our four piece contra dance band and more recently church services and events. Always remember Fahey's C'ville concerts in the mid 80's. These days its the nylon guitar.
Yours in music,
Jim - E-mail: eadeae (at) gmail.com
DRH
Hello, Jim,
Thanks for writing. That article was great fun to assemble, especially because I was lucky enough to meet the man and hear him in person. I only wish he were as well known to the public at large as he seems to be among guitarists, but, as you say, he has cut his own path, and when we spoke briefly he seemed content. Happy listening and playing to you!
David Hoehl
About the Iskra1
Hello Graeme,
I hope this email finds you well! I saw your review of the Audiokultura Iskra1 phonostage. I'm researching a few stages in the same price league, with similar capacitance and loading options. So, my question is: have you heard the Musical Surroundings Phonomena II and/or the Analogis Resume? And if so, can you comment on possible differences in sound?
Big thanks in advance!
Kind regards,
Gustav - E-mail: gustav.baconcini (at) gmail.com
GB
Hi Gustav,
I'm afraid I haven't heard either of the stages you mention. One I can recommend is the CEC PH53 which I have owned for a good few years. It has plenty of gain and loading options and to my ears is slightly more informative than the Iskra 1. But it's also twice the price assuming they still make them!
I'm currently waiting for a sample of the Iskra 2 which should also have all the options you're looking for but I have no idea of the price. Judging on how good the Iskra 1 is it may be worth waiting for but that's purely speculation on my part!
Kind regards,
Graeme Budd
Re: WOW! - DIY USB Y-cable
Hello Lucio,
Further to my recent email - I was really enjoying the extra quality from a USB Y cable, but had a mishap with the bench power supply! Somehow the voltage had crept up to 7v from the required 5v and b/c of how I had things arranged, I couldn't see the voltage output of the power supply after I switched it on. I then smelt burning and some components on the USB input board have been damaged! :-(
I'm hoping that simply replacing the capacitors, ferrite bead and inductor that got damaged will be all that's needed, but it has shown me care must be taken when using a bench power supply for this purpose! Using a fuse and perhaps a 5v voltage regulator too are wise steps to take in the future.
Many thanks again, from
Phil - E-mail: pdmjoker (at) gmail.com
LC
Dear Phil,
it is always a good (and safe) idea to test the output of any power supply with a tester, before connecting anything. Output voltage can vary wildly!
Thanks for the update!
Lucio Cadeddu
Re: DIY - Janus turntable mat
Dear Lucio!
Thank you for your previous help! I made the TNT Janus DIY turntable mat, but after I finished it, and tried it out, it turns out, that the height of the diy mat is way higher, than the original one. I have a Garrard Zero 100S. I couldn't find any information about the adjustment of the tonearm. I think you know this turntable model better than me. Do you know about the availability of the tonearm height adjustment at this model?
Regards,
Tamás - E-mail: boldog.tamas (at) akusztikakft.hu
LC
Dear Tamás,
as far as I know there's no way to adjust tonearm height on the Garrard Zero 100. If the height change doesn't affect the sound, I believe you can use the thicker Janus mat without worrying too much.
Certainly the different thickness wasn't a concern on my Zero 100. It all depends on the height of the cartridge...
Happy listening,
Lucio Cadeddu
WOW! - DIY USB Y-cable
Dear Lucio,
Recently, I have read various articles (eg: http://audiopurist.pl/en/mods-en/cambridge-audio-dacmagic-100-modification-eng/) which illustrate the importance of the power supply quality (lack of noise and stability) to digital audio components. The USB input of my CD player is galvanically isolated from the main circuit to block possible noise from the input device, and uses the 5v via the USB cable for the interface power supply. Two days ago, as an experiment, I made a USB Y-cable informed by the TNT 221 USB Y-cable page, but used two-way mains cable for the power delivery since I intended to use an old bench power supply for the 5v.
WOW! Immediate impressions are improved clarity, details and lack of grain, voices and instruments are more focussed in space and bass is more extended. I'm loving it!
I had no idea that such a simple (and free!) modification would reap such great audio benefits! I am now contemplating improving the quality of the internal power supply to the DAC and analogue circuitry.
Thank you again for all you do to freely provide quality information to the audio enthusiast!
Phil - E-mail: pdmjoker (at) gmail.com
LC
Dear Phil,
glad to hear you're enjoying our TNT 221 DIY design! Stay tuned for more free DIY advices and designs...
Happy listening!
Lucio Cadeddu
PGA2311 preamplifier
Dear Mr.Norman,
I'm also using PGA2311 preamplifiers for integrated amplifier projects
It really works fine for CD, TUNER, AUX sources - inputs, but unfortunately, it cannot properly respond to a PHONO INPUT coming from a MM or MC cartridge.
If MM head gives 5 mV and its following RIAA circuit gives an amplification of 10, this means that RIAA OUTPUT SIGNAL to PGA2311 INPUT is only 50 mV
But PGA2311 NEEDS AT LEAST 2.5 input voltage. As a result , PGA2311's volume control must be increased a lot to reach adequate listening compared to other input sources such as CD, TUNER, AUX. It becomes therefore obvious that an amplification of 50 i.e (2.5 V / 0.05 V) is required before the PGA2311 for good listening of vinyls
Can you help based on your previous experience?
How are you listening your vinyls? Any device kit?
Best regards,
Theodore - E-mail: theodore37 (at) hotmail.com
AN
Hi Theodore. Thanks for your interest in the review and I'm glad you're doing well with the preamp. Most modern preamps fail to provide for the low voltages produced by phono cartridges and so they require a separate phono preamp. A specialised preamp stage is also needed to perform equalisation of the signal picked up from the record as this is not suitable for direct amplification by a regular hi-fi system (EQ is applied to the pressing to limit the amount of work the stylus has to do and is applied to the output signal to correct for this). RIAA refers to the protocol for the equalisation.
Personally I don't listen to vinyl very often so have a simple Pro-Ject Phonobox which does the job and sounds good for the price. Depending on your requirements have a look at reviews on TNT and elsewhere for "Phono preamp" as there are many available. Note that some, generally cheaper, models will only work with MM cartridges (because MC cartridges have lower output). I'd recommend finding a model that does both MM and MC as the price premium is minor and it allows you greater choice of cartridges. The phono preamp then connects simply between your record deck and any of the line level inputs (CD, AUX etc) on the PGA2311.
Best wishes,
Andy Norman
Dynaco sca-35 article
Hi TNT,
i have read your article many times and it is probably the most popular summary on the internet. So as a Dynaco sca-35 owner I feel I must first thank you for the article - but also ask you to clarify for the sake of historical accuracy the statement.

it uses only one 12AX7 tube for each channel, and these same tubes are used for all inputs
the 12ax7 tube only amplifies the phono input and does not affect line in inputs- so much so that I used the amp without 12ax7s plugged in before I decided to use a record player
I hope you enjoy me pointing this out
John - E-mail: johnnykojic (at) hotmail.com

LC
Dear John,
thanks for your detailed and precise feedback on our article (of 20 years ago!!!) on the Dynaco SCA35! I'm sure our readers will find this interesting and helpful.
Happy listening!
Lucio Cadeddu

Jplay Femto
Hi Nick,
I enjoyed your reviews of Jplay. I've been through all the Jplay versions since v3. As TNT is a special trusted site I hope you'll add an overdue update for Jplay Femto.
This really knocks the sock off earlier versions and is the best playback software I ever heard.
Best regards,
Bill - E-mail: billgr (at) xtra.co.nz

NW
Hi Bill,
due to moving to Linux based operating systems for my music playback, I no longer use JPlay. One of our other reviewers has taken on that task, have a look at this review here on TNT-Audio.
Regards,
Nick Whetstone

DIY Power Supplies
Hi Giorgio,
I have am considering building an amplifier; more specifically, one of the First Watt designs through Diyaudio. With no experience in electronics, whilst conducting research, I came across the article by Dejan Velinesovic, on Solid state power supplies. I understand that Dejan is not available, and wondered if you minded advising as follows. The amplifier I have in mind is the F6.
Diyaudio recommend their Universal power supply. What is your view of this design. Schematic attached. Seems similar to the First Watt power supply (attached). I note that this differs from Dejan's recommended design in some areas: His PSU4, thermistor capacitors: are these for soft start?
Would you recommend a soft start circuit be added? Diyaudio supply one. Small value capacitors, 100nf for transformer filtering. (polypropylene), 150nf for large capacitor bypassing. (polypropylene)
Would you modify the Universal power supply to include either of these? If so what values? Diyaudio have resistors linked to the large filter capacitors (R1, 2, 3, 4, 5, 6, 7, 8) , what are these for? Capacitors. Are these to be polar?, non polar? In your article, you recommend various capacitors. Whilst I do want audiograde quality, I find it difficult to find particular items on line. and am not sure whether some of the items I find are in fact ideal
Any update on what you would recommend now for power supply's?
Are you are aware of the Audionote UK Kansai range?
Perhaps for use in the signal path of the F6 amplifier? 25v 1000uF are required. Are there polar, non polar?
If possible, could you perhaps send me a clearer drawings of the diagram attached (psu4). I can't make out the annotations.
Any advice/ input would be great. Thanks.
Regards
Malcolm - E-mail: doors (at) mighty.co.za

GP
Hi Malcom,
I have no access to any further information apart what published. PSU4 from the schematic seems to be a solid, no frills, fast power supply.
Both the First Watt PSU and Universal PSU are built as a classical tube power supply, R1-R8 with C5-C8 build up a couple of low pass filters to reduce ripple, but this also increases power supply inner impedance and reduces speed. In a tube PSU the best solution would be to use coils (inductors) instead of resistors, but this is impractical in a high current power supply.
Based on the little I know about Nelson Pass, his amps were usually class A amps, designed essentially to avoid crossover distortion, with high and relatively constant power consumption and a round and full sound. Speed was, in my view, only a secondary objective.
So it's up to you. If you want to reproduce Pass's sound, use his own design, or the Universal PSU; if you prefer to have as much speed as possible, use PSU4.
Do not mix different designs, unless you perfectly know what you are doing. Also, I have not checked the various design output voltages and currents, so this too is up to you.
I hope that this helps.
Giorgio Pozzoli

Dayton WF60PA plate amplifier could be good but...
Deat TNT-Audio,
the WF60PA is after all a good product, it's very versatile, the power and sound are fine for the price, it has good wireless features and many connections... but with unexpected and "unpleasant" surprises!
The many connections available are great but if you connect Aux 1 or 2 to recent CD players and with now days records then the input level of the Dayton will go in clipping! You cannot listen to music in this way. The Dayton has an input level of 2 V (not specify by the manufacturer!), here the list of what I used and the results:
Marantz SA8005 (2.4 V) and CD6002 (2.2 V), you cannot listen to music the clipping is preeminent
Sony DVP-NS355 (2 V - a cheap product), the clipping is still there but less preeminent Sony DVP-S7700 (2 V - an old product), the clipping is not there with any kind of records, or at least I cannot hear it
Tests where made with the same CD records and is important to clear that with recent records the clipping is worst, as unfortunately they are recorded at a "higher level", I don't like it but this is the industrial standard of the moment:

Lana Del Ray Lust for Life, Adele 25, Jorja Smith Lost & Found: clipping is very bad (no any clipping on S7700)
Diana Krall The Girl In The Other Room, Stacey Kent Breakftast On The Morning Tram: clipping is there but not preeminent
Dire Straits Comuniqué, Tears For Fears The seeds Of Love: clipping is not there (as the "record level" is much lower)

It's important to state this because if somebody make a test with old kind of records then it will not necessarily have the problem! Ok! Maybe many young people will use the WF60PA just in wireless mode but the analog inputs are there and for me CD are very much alive! Maybe something could be done in the future by Dayton, the 2 Aux input are there and well appreciated, we should be able to use them in most cases without problems.

The second "Surprise" is a strong boost in the low end region (+4.5dB) and a small one at the very high frequencies (+1.5dB). I am sure many people will like it (good news for them then!), I personally I don't like it and I don't need it. Probably many people will never notice it.
I tested 2 different units and the boost is there, see attached near field measures that I made and remade to be sure, cursor is at 40Hz (+4.5dB). And the Dayton has also a Sub Out, then why the Boost!?
The little "boost" on the high frequencies starts slowly from 8000 Hz and reaching about +1.5 dB at 18000 Hz.
Measures or not it's enough to listen to the speakers, first connect them to your home amplifier and then to the WF60PA and you will be able to hear the differences at the low end. I also noticed the high frequencies differences but more then on a boost I thought that is the sound of the Dayton that is not as "kind" as the one of my amplifier, which is ok as they are on a different price range.
If Dayton conceived this product to have the Boost then is ok, but this should be clearly stated on the specifications and then people will be able to decide and they will not have surprises.
Another small thing to know is that the amplifier gets very hot, so be careful with the damping material inside the box not to cover much the Dayton!
I am sorry about these things because indeed the WF60PA "is" a very well product for what is intended for. About the Boost here my personal opinions: to have a boost of +4.5 dB around 30-50 Hz make sense if we use a driver of great power handling and linear excursion that have very low distortions at the low frequencies (like Dayton RSS315HF or RSS390HF that have an incredible low distortion level down to 20 Hz! The first has a THD lower then 6% at 20Hz at 102dB, the second lower then 3%! Not many drivers are able to do so.) and powered with a solid 500 W or more amplifier. Still I wouldn't do it, but that's me. The WF60PA is a 30+30 W intended to be used with small drivers in small cabinets and all small drivers have high level distortions in the low end by their normal physical limitations, at 90 dB SPL a 5 inch driver will easily have 10% of THD from 70Hz that will go over 25% at 50Hz. To have a boost of + 4.5 dB makes this scenario well worst.
Simple example, I can listen to Lust For Life or Lost & Found at higher levels without any problems (for the 4 inch mid woofer) using my amplifier then when using the same speaker with the Dayton plate amplifier. Because when using the Dayton at already overall lower listening levels then with my amplifier I have to see the poor mid woofer moving so much (almost jumping to my hands) for absolutely no reasons! No any benefits, the mid woofer is stressed out and the distortion increases, kind of same for the plate amp.
Andrea - E-mail: andrea (at) merlo.hu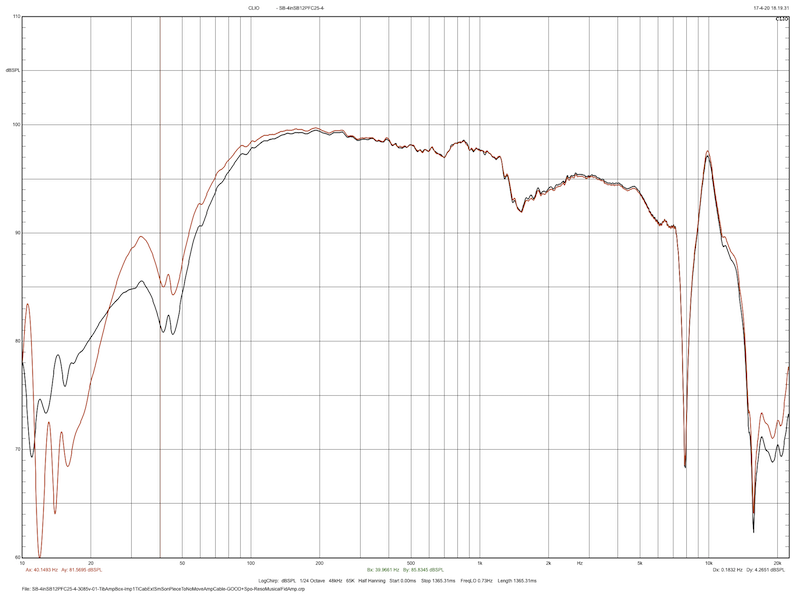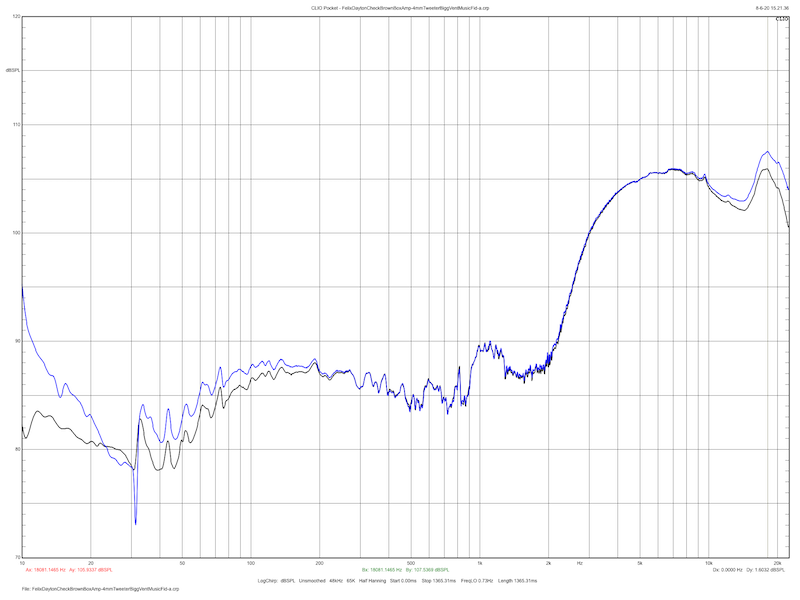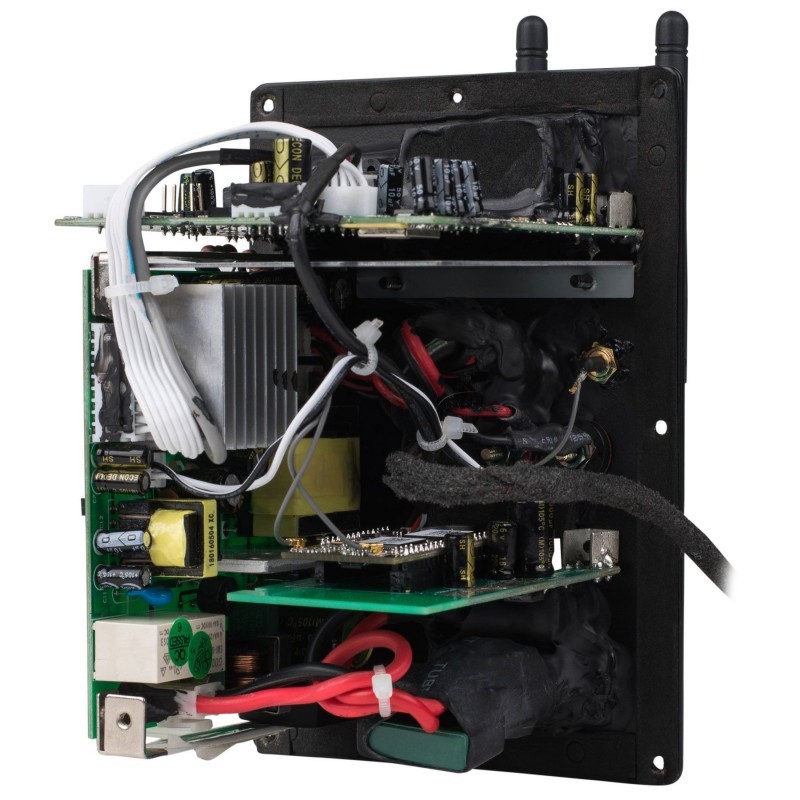 LC
Dear Andrea,
thanks for your detailed and precise feedback on the Dayton WF60PA plate amp! I'm sure our readers will be find useful.
Happy listening!
Lucio Cadeddu
Wyred4Sound DAC2
Hi Nick, I am a TNT-Audio follower and in 2012 I translated your article on the W4S DAC2, and I bought it later. Actually the DAC 2 does not work with my mac. Sarmento stopped to write software for it to follow the new release of iOS. And I bought the Hi-Face Two RCA with S/pdif cable and I prefer it to the usb cable. I have read your work over Human Audio and I think to change old DAC2 with it. Or send the DAC2 to Sarmento's home to upgrade it to v2 dsd se. Which option do you suggest me?
Thanks
Giacomo - E-mail: gtrottog (at) gmail.com
NW
Hi Giacomo, the Human Audio DraKit (either version) is much better in my opinion than the W4S DAC2, so I would recommend you to go for that option. DACs have developed significantly over the years since the DAC2 was produced.
I reviewed the DacKits with a Hi-Face 2 converter, and they work well together.
I hope that this helps.
Nick Whetstone
DIY speaker cables
Hello Lucio
I recently wrote saying how a bi-wired version of the TNT FFRC speaker cable (where the two lengths of Cat 5e for the woofer have all 8 conductors simply twisted together, and the one length for the tweeter has the coloured/white conductors separated into two groups) caused higher-frequency roll-off. (Possibly partly because my amplifier has a passive "preamp" - merely a volume control - and my CD player has a very low output impedance.)
I then made some UBYTE (v1) cables from CT100 as per the Jon M Risch design (albeit with PVC insulation), which I found give excellent high frequency tweeter response, and bi-wired with the woofer having two lengths of Cat5e with all 8 conductors in each run simply twisted together. I noticed no woofer upper frequency roll-off, either, and was very pleased...
I've now been able to make new woofer cables: four lengths of Cat 5e transverse braided with each speaker connection having the 16 conductors simply twisted together. For a length made from 5m pieces of Cat 5e, at 1kHz I measured L of 10.5uH, C of 272pF and 0.032R. This has only slightly reduced the woofer upper frequencies (I suppose from the increased inductance and capacitance) but allows more audible bass frequencies and so I find the balance preferable. I don't know if a "best of both worlds" option exists for the woofer with Cat 5e, but for now I'm pleased with what I'm hearing.
Thank you again for all you do, and also the other experts, to improve our audio experience free of charge. Kind regards,
Phil - E-mail: pdmjoker (at) gmail.com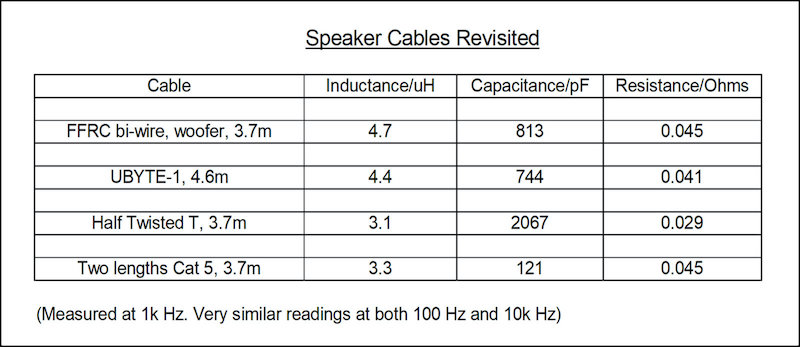 LC
Dear Phil,
thanks for your precise and interesting feedback on DIY speaker cables! Glad to hear you're enjoying DIYing, based on our designs, and your HiFi system as well!
Happy listening!
Lucio Cadeddu
Re: Lenco tonearm
Hello Roger,
thank you very much for your detailed reply, it would be amazing to get a response from the Lenco design team about that VTF adjustment. As I mentioned in my previous email, I can understand this side VTF approach with a S arm but with Lenco there is a very slight off center weight of cartridge and it is around 7-9 gr. VTF weight on the side is much heavier (19gr) and if you ask me it is tilting the arm on its side. Maybe it balances the anti skate weight too, I want to think that way but it is way more heavy then the off center cartridge.
Actually I would love to cut that weight and deal with the difficulty of adjusting the VTF by counterweight if it is only designed to make easy VTF adjustment in "no electronic scale" days.
Also I have another idea. I plan to measure the balance of the arm at pivot point without the VTF weight and if the cartridge is creating an imbalance I would like to balance it at counter weight side ( even you can rotate the counter weight to opposite side of the headshell but I don't know if you can lock it enough to stay there). Best case would be to manufacture straight arm like headshell but before that I would like to see the balance is the arm and possibility to balance it with counter weight if necessary. It will create a torsion but so does the VTF set up.
What do you think of that approach?
Koray - E-mail: koraypars (at) gmail.com
RMcC
Dear Koray,
I think that due to the design of the tonearm that Lenco used on the L75 and L78 turntables, it is inevitable that there will be some unbalance or as you call it, a tilting force. Cutting off the side VTF arm will alter that force but there will still be some net force. Certainly you could tilt the counterweight in the opposite direction to compensate but I think it would be almost impossible to get the right amount of tilt even if you could calculate or measure what it needs to be. I think that it is not worth the trouble. The Lenco tonearm was designed to operate with some residual tilting force so why not just live with it.
Good luck with your project.
Roger McCuaig
Re: Platterbearing of Micro Seiki MR-Turntables
Hi Lucio!
Thank you for your reply in TNT-Audio! So it's a Sinter-Bearing, I suppose? It helps a lot, I lubricated it with Joe's Bearing-Oil and look constantly after the lubrication, because it made some noise after a year of lubrication with Bearing Oil. That's because I'm searching for answers. I'm still searching for a technical manual of Micro Seiki. So, if you see one...
Best Regards!
Axel - E-mail: awittich (at) aol.com
LC
Dear Axel,
if the platter bearing or the spindle are noisy after you put a proper oil on it (into it) there's something wrong. Are you sure the noise comes from the bearing? Have you taken out the belt and made the platter spin freely? If it is still noisy, even with the belt disconnected, the spindle or the bearing are damaged. And there's almost nothing you can do.
And for technical manuals, you could try on VinylEngine.
Hope this helped somehow!
Lucio Cadeddu
Platterbearing of Micro Seiki MR-Turntables
Hi Lucio,
do you have any experience, or information, on how to lubricate the bearing of a Micro Seiki MR-611? I wonder if I should use grease or Bearing-Oil.
Best Regards!
Axel - E-mail: awittich (at) aol.com
LC
Dear Axel,
your Micro Seiki MR-611 is a standard belt-driven turntable, hence grease is not a good idea. You should use bearing oils, such as Singer sewing machine oil or any fully 100% synthetic turbine oil. For example Anderol 465 Synthetic Bearing Oil is a very good turbine oil that can be used on turntables. Another option which is pretty popular is Liquid Bearings, that can be easily found on Ebay, for example. Or the high performance spindle oil sold by Kabusa.com. Be sure to clean everything accurately before re-oiling.
Hope this helped somehow!
Lucio Cadeddu
Lenco tonearm
Dear Roger,
I am thrilled with your article about the Lenco tonearm since I am doing a very similar project at the moment. What bothers me is the VTF weight on the side of the arm. It may be necessary to balance the slight tilt on the headshell, but do you think it is necessary? In an S arm which headshell weight is off the center it may be necessary. If you take that side weight off and balance the cartridge with counter balance weight it will also be closer to the pivot which reduces the effective mass of the arm. Do you think this VTF weight should be used?
I did not dive in to the arm yet, I wait for my parts to arrive, including Thakker headshell, Cardas Wires and Thakker V-Blocks.
By the way I plan to get rid of the detachable headshell and wire the arm directly, without the connector. This will also lighten the headshell end and bring the effective mass further down.
Can you please comment on the purpose of the VTF weight on the side and do we really need that?
Best wishes,
Koray - E-mail: koraypars (at) gmail.com
RMcC
Dear Koray,
Thank you very much for bringing up this important topic which I now realize I should have included in my article. The main purpose of the small side-mounted counterweight is to facilitate VTF adjustment. (vertical tracking force) If this weight is removed, and I have experimented with this a lot lately, then the VTF can be adjusted using the large counterweight however it is significantly more difficult to achieve an exact VTF value because a very small movement of the counterweight produces too big a change in the VTF. The problem I have with the side weight is that it muddies up the vibration characteristics of the tonearm considerably. We have a mass hanging off to the side on a fairly long, thin rod. Of course it will vibrate and that vibration is way out in space with respect to the axis of the tonearm thus making it very hard to drain out if the system. Think of it this way, if a vibration is running along the axis of the arm it will eventually get drained out of the system through the pivot, the side weight vibrations however, are acting like a lever wobbling the end of the tonearm like the tail of a snake. Of course I am here using a very large scale example to explain a very small scale vibration system however, I still much prefer to remove the side weight, cut off it's shaft and deal with the VTF adjustment difficulty.
But there is more to this story. The mass of the Lenco headshell and cartridge are not coaxial to the armwand/pivot. This results in uneven down-force being applied to the V-blocks as well as adding an off-axis component to the vibration system. The left block (looking from front to back) receiving more down-force. Of course the side weight applies an opposing force. Do the forces balance? Well I certainly don't know. If there are any original members of the Lenco design team still around they might be able to tell us. Important to note that there will definitely not be an opposing (cancelling) vibration but instead the addition of more complexity to the vibration system. The bigger question is - How would an uneven lateral force on the V-blocks affect the sound and the wear on the V- blocks? Again I don't know the answer. All of the very many S-shaped arms that were dominating the industry for so many years had this characteristic. My colleague Pierre Lurné would tell you that the ideal design is a straight arm with the mass of the headshell and the counterweight on the centre-line of the pivot. I definitely agree and therefore I believe that in your case, the best results would be achieved by modifying the headshell so that the mass of the headshell/cartridge is on the centre-line of the armwand and removing the side weigh and its shaft.
Thanks again for bringing this important topic to my attention. I hope that you will eventually share with us the results of your headshell modifications plans. I am very curious to see what you come up with.
Best regards,
Roger McCuaig
DIY - Janus mat turntable
Dear Lucio!
I have read your description about the DIY Janus turntable mat. I want to try it out! Can you please tell me, how thick materials did you use to make it? I found 2mm thick tar damping material, and also 2mm thick cork sheet. If I glue it together, it will be 4mm thick. Don't you think it is too thick? I'm afraid the geometry of the tonearm will change badly, and the cartridge will meet with the LP in a wrong angle!
What is your opinion?
Thank you for your help!
Best regards,
Tamás - E-mail: boldog.tamas (at) akusztikakft.hu A
LC
Dear Tamás,
it all depends on two factors: the original thickness of the mat you are using now and the possibility to adjust tonearm height. A change of 1mm should not have any impact, but if the difference is larger you might need to adjust the height of the tonearm. Have a look, if is there a screw near the tonearm pillar it is possible that height is adjustable. Most good tonearms have height adjustment.
Keep me updated!
Lucio Cadeddu
Re: Fluid damper for SME tonearm
The following link to an issue of the Boston Audio Society's Speaker newsletter describes a DIY approach for adding damping to an SME tonearm. See pages 9-10: www.bostonaudiosociety.org/pdf/bass/BASS-03-04-7501b.pdf
For the damping fluid, it uses STP motor oil treatment - a very viscous petroleum product. However, any viscous silicone fluid should work just as well. This would offer you the opportunity to experiment with tonearm damping now, and at a relatively low cost, to determine if you find that it confers any advantages. You could even make it the subject of an article for TNT. Also, this past TNT article addresses tonearm damping and the fluid sold by Audio Origami
Orto Fan - E-mail: ortofan (at) hotmail.com
DRH
Hello,
Once again, many thanks. The TNT-Audio comes from before my time with this august publication; I'll have a look over it in due course. The Boston Audio Society article's approach looks simple enough that even my limited DIY skills might suffice--assuming I could keep from spilling the fluid! Either way, good information to ponder.
David Hoehl
Question regarding your Audio Research LS15 review
Hello Mr. Cadeddu,
I enjoyed reading your 1998 review of the Audio Research LS15 preamplifier in the course of my research for purchasing a used preamplifier. Could you please advise me as to whether you had an opportunity to test the balanced inputs in this preamplifier, or might you have any other comments about the balanced input performance based on what you have heard?
Thank you very much and best regards,
Oliver - E-mail: hoosac19 (at) hotmail.com
LC
Dear Oliver,
thanks for your feedback, I'm glad to know you appreciated my review of the AR LS15 tube preamp. It is a very old review, dating back to our early days (1998!) so, frankly, I can't remember if I tested both the unbalanced and balanced inputs. I assume there wouldn't be any difference in sound, apart from that generated by the lower noise floor which is generally associated to a balanced connection.
Hope this helped somehow,
Lucio Cadeddu
Fluid damper for SME tonearm
Have you ever tried the FD200 accessory fluid damper for your SME tonearms? If not, it ought to make some improvement in the tracking of warped discs. I'm not certain if SME still produces it, but here is a (sold) listing for such a unit as an illustration: www.retrotechaudio.co.uk/sme-fd200.html. Also, here is a link to the PDF instruction booklet for it.
Similarly, KAB makes an accessory tonearm fluid damper to fit the latest Technics turntables, which now have 78rpm speed capability: www.kabusa.com/frameset.htm?/td1000.htm.
Orto Fan - E-mail: ortofan (at) hotmail.com
DRH
Hello, Orto Fan,
One reason I so enjoy my association with TNT-Audio is that in addition to sharing my own knowledge, I get to learn from others, and so it is here. No, I was not aware of the fluid damper, but now, thanks to you, I am, and I'll make sure to look into it. From a brief skim of the instructions, it appears to be a bit of an undertaking to install, but I think my arms probably are both getting on toward needing an overhaul anyhow, and if/when that happens I could doubtless combine the process with having a damper or dampers added on.
Many thanks for taking the trouble to write and call the dampers to my attention!
Please check our latest article on tonearm damping theory by "our" Pierre Lurné.
Regards,
David Hoehl
Nimitra and DraKIT
Good day, Mr. Whetstone.
I have been convinced after reading your review of the Drakit to buy it. I have not yet gotten a reply from Human Audio. Do you know if they have USA representatives? I am trying to decide on a streamer. I lean toward Bluesound 2i but the Nimitra has great reviews too. Do you have experience with either?
Finally, if I buy a network bridge or switch, is there one that has a strong reputation and a reasonable price, i.e., under $1500.00 USD?
Thank you very much,
Clyde - E-mail: clyde.lindsay (at) icloud.com
NW
Hi Clyde,
I have passed your details on to the guy who I dealt with when doing the review, and hopefully he can help you as regards supply. I don't network. Instead both of my hi-fi systems have a dedicated PC, that both run Audiophile Linux. So I can't recommend a network bridge or switch. We'll post this letter on our letters page, and perhaps a reader, or other member of TNT-Audio staff can advise you.
Regards,
Nick Whetstone
Lenco tonearm
Hello, very interesting your article about Lenco. You probably already know it, it is perhaps the best solution to replace the tonearm of an L75/78: www.retrotone.co.uk/product/rtl75-tonearm-for-goldring-lenco-turntables-gl75-gl78/
Sincerely,
Juan - E-mail: coutodominguez (at) yahoo.es
RMcC
Thank you very much for sending along this information. I am sure some of our readers will want to check it out.
Best regards,
Roger Mc Cuaig
Pandemic audiophile survival
Dear Mark,
I would like to thank you for your last "editorial"... thank a lot dear Old Scribe for letting me "re-discover" Rory Gallagher!
I guess his (Taste's) 1969 Taste album was one of the first vinyls I bought more than forty years ago, when I was only 17. Now that vinyl is lost (like many others unfortunately) but I'm enjoying the wonderful 1974 Irish Tour.
Best Regards,
Marco - E-mail: orsone61 (at) gmail.com
MW
Hi Marco
Our generation had so many of us named "Marc/Mark/Marco" and so much great music to enjoy too.
I am so pleased that I was able to re-acquaint you with Rory Gallagher. I had not understood my friends' enthusiasm for Rory until I saw him live and then I saw him again that year. He played the first live gig at the NEC, because Rod Stewart was booked to play the first ever gig there. On discovering he'd be first on a stage at the NEC, Rod superstitiously refused to play the first ever gig there so Rory offered a free gig which I think we got complimentary entry with our ticket from earlier in the tour. The gig was like a festival indoors, with everyone sharing whatever they brought and sitting on mats on the floor. What goes around comes around and your email prompts me to play Rory's Check Shirt Wizard as soon as the Allman Brother's Brothers & Sisters stops spinning.
Thank you for getting in touch; it makes it all worthwhile.
Happy Listening,
Mark Wheeler
Lenco V Blocks
Hi, just found your TNT Audio page about Lenco GL series :) Nice article!!!
Was it you that asked me if I could sell V Blocks to you for you to sell on your website?? I get mine 3d printed using PolyJet at 0.014mm resolution and I've sold over 200 pairs to date. I know one gentleman from Canada asked me a while ago when I was out of stock, but I've lost that email.
Apologies if it wasn't you!
David - E-mail: load_cell (at) hotmail.com
RMcC
Hello David,
I am happy that you enjoyed my article. No, it was not me that inquired to you about the V-blocks. However I am always interested in learning about people who are providing after-market parts and upgrades for these wonderful old turntables. I presently own 4 old Lencos and am planning to rebuild one this summer (in between golf games!)
Thanks for your email,
Roger Mc Cuaig
Nanomesher review
Hello,
first of all thx for this great review. I'm thinking of buying this but my english is not so good and couldn't understand this.
The Nanomesher DAC enables a fluid, listening experience, that I suspect is unaffected by the bit perfect software implementation. I have Volumio config with Spotify on my rpi2b and see music is only 16bits, does adding this dac improve this to 24bits? I'm new to the DIY world, but I think on the setup panel of volumio just have to change to I2S.
Thx again
Regards,
Vidal- E-mail: viro.fuentes (at) gmail.com
BC
Hi Vidal,
What I meant here is that I could not distinguish the sound whether fed by Volumio or Roon software though the hardware. Both are bit perfect, and I would expect it to be very similar if not the same. The Volumio software allows you to upsample from 16 to 24 bits. In my experience, with DACs that I have owned, upsampling has not made much difference. I have, though, known others to recommend it. Try it and see if it means a difference.
There are a couple of circumstances where upsampling may help. First is if the DAC is best working at an optimum bit rate. Second, is if using volume leveling and digital volume control. The extra bit depth means that information is not lost in this process.
If you are using this as a diy unit, you will need to set the output to I2S. If you purchase it complete, this should already be done. But you will need to also go into settings to set the upsampling. You may have to install the Spotify add-in, my preference is to use the Spotify Connect option, then use my phone as a remote.
Hope this helped somehow!
Bevan Court
Biwiring/biamping
Hi, was wondering if I will get a more open sound from biamping my mark 2 Linn Index speakers. My power amps are Rotel power amplifiers RB 850 POWER AMPS.
Many thanks,
Archie - E-mail: dunvegan1951 (at) gmail.com
LC
Dear Archie,
frankly, I'm no big fan of passive biwiring/biamping, as I consider it a total waste of "resources". Active biamping is the way to go, if the speakers allow this type of connection (and yours don't). In any case, if you already own two power amplifiers of the same kind (this is unclear to me) you can always try and evaluate on your own. Do not expect miracles: the amplifiers still have to amplify the whole audio spectrum, even if they are connected to woofers and tweeters separately. All of their power spread on the audio range gets put into the trash bin by the passive crossover. A useless effort for the amps, I'd say.
My frank opinion is that you would get a far better sound upgrading your speakers, for example with a pair of Linn Kaber or even Keilidh, if you are a Linn sound fan. These can be found for extremely low prices nowadays, and they still sound great!
Hope this helped somehow!
Lucio Cadeddu
Re: Truth preamp
Hi Roger,
Thanks for your speedy and informative reply. One reason I took to the amplifier voltage direction was due to the phono test you mention in your article. Rather than pull everything apart and try it, I thought to get that question resolved with reviewing specs, But of course, you are absolutely correct in your analysis. I have looked into the voltages in my phono and CD players. My tuner and reel tape player seem to be pretty robust. so no issues. What I've concluded is that even though phono and CD tend toward the higher volume position, sometimes really close to the final position of the volume knob, it's rarely of ever maxed out. But in the end there is that subtle feeling of being near the end of the limits yet without the sense of headroom. Does that make sense? Maybe it's all in my head and I should make more room there instead.
That said, I don't listen to loud music that often. But when I do, it's not so loud that I could damage the speakers or my ears. Those days are long gone. So I guess the real issue is possibly with some recordings and the very steep rise in the Truth as it gets close to maximum. I knew before I got it that there is a less than typical response with the volume knob as there seems to be zero gain throughout half of its rotation and then it rises rather sharply. Since the photocells don't function like potentiometers, it's the price of admission to the underlying advantage they provide. Also, I'm not an overly analytical listener who nitpicks. I'm more likely to hang a piece of art on the right wall, at the right height with good illumination and stand a certain distance to take it in. I've met guys who would listen as if they would want to hang a giant magnifying lens and go over a painting at the microscopic level. I avoid those people as best I can.
By the way, my CD player is an Oppo BDP-95 and phone is the Souvenir EQS MKII. That phono stage is a pretty amazing gadget. But you can bet that I have its gain level at the max. All said, I thank you for your time and information. It reminded me of a friend who makes 5 w.p.c. s.e.t amps. He is always on the hunt for good quality playback devices with juicy output, a figurative free lunch spectrum of technology.
Thanks,
Josh - E-mail: joshwklein (at) gmail.com
RMcC
Hi Josh,
If you have any lingering concerns as to whether or not The Truth is operating correctly or is completely compatible with your system I suggest you get in touch with Ed Shilling. As you know, The Truth is quite a unique device and the one who really understands it inside-out is Ed. I am sure he would be very happy to coach you on this.
Good listening,
Roger McCuaig
AirCoil DIY interconnects
Hello Roger, I read with real interest your article about your AirCoil DIY interconnect cables on TNT-audio. I started recently my DIY path with the Triple T speaker cables and the TNT-TTS mains cable and would like to give it a try with those on subject as well. Your design shows 4 solid copper conductors, in this first attempt I would recover some spare 24 AWG from a Cat 5 ethernet cable. Considering that the article is from 2017, I see your perspective to build a set of cables with just 2 conductors and I wonder if you might have some results/suggestions to share in this respect, just to see what design to follow.
Based on your experience, would you suggest either 2 or 4 conductors?
Hope you will have the time to reply to this message, I can only thank you in advance for any hints (maybe it could be a subject for your article's update!)
Best regards,
Andrea - E-mail: a.beltrame.69 (at) gmail.com
RMcC
Hello Andrea,
It is great to read that you are doing these DIY projects. I have not built the 2 conductor version of the AirCoil simply because I have quite a large collection of interconnect cables now (many are DIY cables) that I am quite happy with, so I have turned my efforts to other projects. I am presently working on a DIY tonearm (design #2). I have no doubts at all regarding the performance of a 2 conductor version of the AirCoil. I am quite confident that there will be no difference with the 4 conductor version. Regarding any suggestions that I might have for you:
Be patient, take your time. It takes a bit of practice for winding of the wire around the core. Don't be discouraged if you feel the need to start over once or twice. I did.
Make sure your CAT5 wires are quite a bit longer than the final cable length as the spiral is a much longer path than the core length.
Enjoy your project,
Roger McCuaig

Roon Music Player
Dear Bevan,
thank you for your review of Roon Music Player. I found your article really interesting. I am now writing because I am getting prepared to my leap to the "streamed-music". Since I am not a computer nerd, I specify that what I mean by musing streaming is the listening experience of music that is downloaded live from the internet. I noticed that streaming music is also intended as the music plaid by a player that is connected to a home hard drive, so in the moment you listen to it, it is not really streamed from the internet but downloaded and saved on a physical storage at home and then streamed from there. So, what I want to build is a system to listen to music that is streamed directly form the internet. To do this I have bought a one-year subscription to Qobuz (I want hi-res, or at least CD-res music), then, so far I have listened to Qobuz music on my iPhone connected by wire to the hifi trough a portable DAC (Chord mojo). I am very tempted to also subscribe to Roon, but I would like a more stable connection than the phone wifi. This is possible because the main HiFi is reachable with an ethernet cable. So my questions to you are about the player: as said I am not an IT geek, so I would like to avoid to play (or twiddle ) with the Raspberry Pi, even though from your article it seems not really too hard to set up... so one day I might change my mind. My first and cheapest plug and play choice (since I already have one) would be to take my old laptop Lenovo Thinkpad R400 (with SSD and Windows 10) next to the primary HiFi, and connect it to the ethernet cable (as input) and to my 6-year old DAC, which is the first version of Aqua La Voce and support up to 24bit/192. Do you know if, once the laptop is operating, I can control Roon roon on the laptop, to play music, from the Roon app on the iPhone?
Alternative player option, instead of the laptop, would be something like Bluesound Node 2i, that you have suggested. I am from Italy and it seems that it is available in EU at a reasonable cost (549 euros). In that case I understood that the device is controlled from the app on any mobile device such as a iphone or ipad.
third alternative player option would be (probably) the best-of-the best i.e. the Nucleus, which is definitely VERY expensive, in Italy it is 1.900 euros. And it does not even have a DAC! But the output is via USB, which would be ideal in my Aqua DAC (the only available port actually).
Anyway, I wanted to know what your opinion is about the three options, especially option nr 1.
Thanks a lot
Kind regards,
Matteo - by E-mail

BC
Dear Matteo,
Welcome to the world of streaming audio! I can highly recommend Qobuz, I do not think that you will regret that choice. I have found it to be really good, the sound quality is excellent. Roon is a really good compliment to either Qobuz or Tidal, but it is not 100% necessary. $120/year is quite a lot of money, though I personally really enjoy it and do recommend it wholeheartedly.
First thing to consider is that the iPhone and Chord Mojo might be a very good combination, so don't dismiss it out of hand, certainly use it to test Roon during the trial period. The one restriction that you will find is on playback, the iPhone is limited in the bit rate and sample rate that it can playback. Depending on your model, I believe that it is 24 bit and 48kHz.
To answer your questions, I first need to ask whether you are planning on using the Thinkpad as your core? Roon needs a computer to act as the core, a central hub if you like. There are a few of ways to do this. One is to use a Windows PC or Mac as the core and download the Roon desktop application. The other is to use Linux. If you are doing this, the Roon core can be set up using what the Roon team call ROCK - it is a limited distribution of Linux that is designed to run on an Intel NUC small format PC. There are other installations where it has been set up on lower powered computers and Network Attached Storage (NAS) devices. Finally, Roon supplies the Nucleus, which is a dedicated server that has the core built in.
I personally think that your Thinkpad may be a little underpowered, unless you have one with one of the faster processes and the maximum 4Gb of RAM. I initially ran Roon on a machine with an Atom processor, so it may work. I would try it out during the trial period that Roon give you. If that works, then it opens up other options for you. I doubt that you would be able to use some of the DSP and upsampling options and you response time may be a little slow if you have a large library.
If you can use it, streaming direct is a good option, however, you do need to allow for fan noise from the laptop. Again - try it during the trial period. If it is too loud, then I would move your computer to another room and then use an endpoint, like the Raspberry Pi or the Bluesound Node 2i. I personally use a Raspberry Pi with a DAC Hat - see my review of the Nanomesher Nanosound 2 DAC. I have not heard the Node, so cannot comment from personal experience, but it does have good reviews online.
Whichever way you chose to go, you can run a remote on a phone or tablet, even another laptop, to control playback. The Node also has it's own remote app that you can use to control playback with Qobuz integration. If you decide to go down the Pi route, the software called RoPieee (https://ropieee.org/) is the best and simplest option and even a beginner should be able to follow their clear instructions. It is certainly easier than using Volumio or some of the other light Linux distributions that get used on the Pi. One other thing to consider with the Aqua La Voce DAC is whether it works well with Linux over USB - some DAC's don't. If that is the case, the Linux based options, including the Raspberry Pi, may not work well for you. Harry ten Berge who authored RoPieee is always helpful and will know if others have run it with your DAC. Best place to find him is on the RoPieee page on the Roon community forum.
There is another option, that, if you really like the Chord Mojo, might work for you. It is a little more expensive than the Node, however, Chord make a streamer called the Poly, that turns your Mojo into a complete Roon ready streamer. It is about $649 over here in the US, but I don't think that you can connect it up to the Aqua La Voce DAC.
Then we come to the question about the Nucleus. If you don't have a computer that will handle Roon, then the Nucleus may be a good option. It is a fanless design and has a USB output. However, it runs on a fork of Linux, so it may be worth checking with the Roon team on their community forum as to whether the Aqua La Voce DAC is supported. Finally, any i5 or above PC should run Roon without any issues.
I hope that this clears things up for you, good luck and feel free to ask if anything else occours to you.
Hope this helped somehow!
Bevan Court

Truth preamp
Hi Roger,
I read your review of Ed Shilling's preamp and based my willingness to purchase on your words and the highly unusual specs that Ed provides in his brief description. So for I've had this in my system for 6 months and am still amazed with the sound. The only "issue" I've experienced is relative to gain perception. It seems that I have to turn it almost to full output on a very few low level recordings. I'm using a pair of Yamaha NS1000M speakers, Denon POA4400 monoblocks and a powered subwoofer via speaker-level output. What I'm curious to understand is if the input/output voltage compatibility is optimal. The Denon's stated specs are as follows:

Continuous Power 2Ω: 500 (+ 500 DIN) Watts
Continuous Power 4Ω: 250 (+ 250 DIN) Watts
Continuous power 8Ω: 160 (+ 160 DIN) Watts
Frequency Response: 1-300,000 (+0/-3 dB) Hz
Input Sensitivity: 1,000 mV
Input Impedance: 25 kΩ
Signal to Noise Ratio: 123 (IHF A) db A, short circuited
Harmonic Distortion: < 0.002 (-3 dB) % at rated output

The other direction for amplification I'm thinking of trying is the Crown XTI 1003, one of their class d products. What attracts me to the Crown is the speed and relatively non-existent distortion levels. I don't drive my gear hard at all but demand a realism for what I squeeze out of it. The Crown lists its performance spec with different parameters. I'm curious which you think might be the better electrical match. I suppose the sonic quality will be, as always, subjective. The Crown specs are as follows:

Sensitivity (volts RMS) for full rated power at 4 ohms: 1.4 V.
Frequency Response (at 1 watt into 4 ohms, 20 Hz to 20 kHz): +0 dB, -1 dB.
Signal to Noise Ratio (below rated 1 kHz power at 8 ohms), A-weighted: 100 dB (103 dB in XTi 6000). 
Damping Factor (8 ohm) 10 Hz to 400 Hz: > 500.
Crosstalk (below rated power) 20 Hz to 1 kHz: > 70 dB.
Input Impedance (nominal): 20 kilohms balanced, 10 kilohms unbalanced.
Input Stage: Input is electronically balanced and employs precision 1% resistors.
AC Line Current (120VAC amplifier playing 1/8 power pink noise into 4 ohms per ch): 
XTi 1002: 6.8A, XTi 2002: 8.3A, XTi 4002: 10.5A; at idle draws no more than 30 watts. XTi 6002: 15.3A; 
at idle draws no more than 180 watts.
Voltage Gain (at 1 kHz, 8 ohm rated output): XTi 1002: 30.5 dB. XTi 2002: 32.9 dB. XTi 4002: 34.2 dB. XTi 6002: 37.1 dB.
Maximum Input Signal: +22 dBu typical. 

I appreciate the work you did to review the Truth, it guided me with a lot of confidence that it would be a highly unusual product. In this day of digital technology changing daily, you don't hear of too many analog game-changers. I look forward to your reply and hope all is well in your part of the country.
Cheers,
Josh - E-mail: joshwklein (at) gmail.com

RMcC
Hi Josh,
I am always pleased to hear from TNT-Audio readers who own a product that we have reviewed and that our efforts are appreciated. Thanks for reading TNT-Audio.
Both of the amplifiers that you have listed should have the capability of producing huge volume in your system. By the way, I think that you meant to write XTi 1002 not 1003! You should note that both of the amplifiers that you listed have significantly more power output than the rated power handling capacity of your Yamaha speakers. Be careful, at high volume levels you could damage the the speakers.
That being said, an essential information is absent from your email; what are your music sources? Probably you have a CD player or digital music source and in the vast majority of cases the nominal output of such components (input to the amplifiers) is much higher than the input sensitivity of either amplifier that you listed. (1000 mv and 1.4 V respectively) So no problem there. Now, when it comes to phono sources, the output level of the phono stage can vary widely depending on the cartridge/phono stage combination and settings. It is possible, however I think unlikely, that the output of a phono stage could be too small for the amplifiers with no pre-amplification in place.
In your email you indicate that the low volume issue occurs "...on a very few low level recordings." Adding this information to the data that you provided would indicate to me that the problem is not one of component compatibility. It you have a small amount of music that doesn't play as loud as you are accustomed to, probably best to just live with it. Of course you can always insert an active preamp into the system to play these pieces.
Best regards,
Roger McCuaig

Russell K Red 50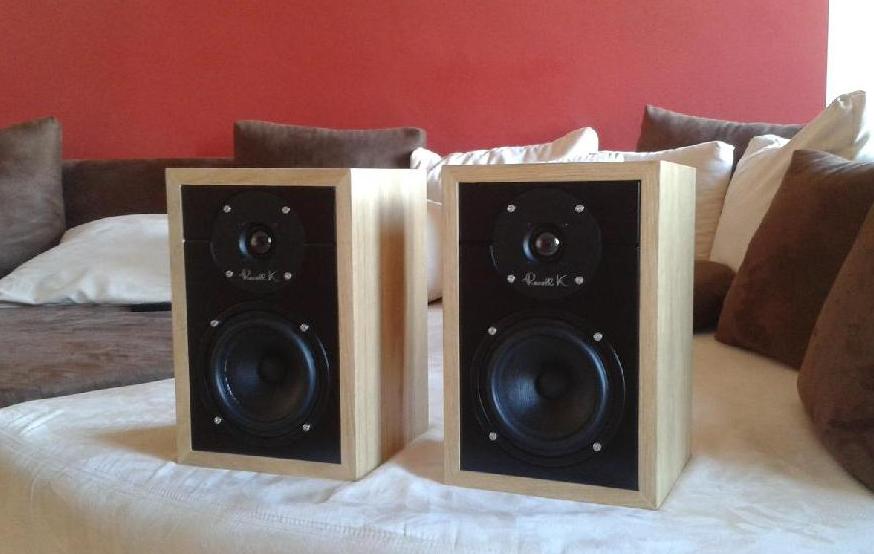 Dear Lucio,
Good Day! I am very much impressed by your review of Russell K Red 50 loudspeaker. In the review, you have observed that "No, they're nowhere near the famous LS3/5A, as they have a completely different tonal balance and character". Can you elaborate on it. My main speakers are Harbeth 40.2 and was considering a small speaker which is neutral with a difference.
Best regards,
Biju - E-mail: mattam1 (at) emirates.net.ae
LC
Dear Biju,
thanks for you feedback on my review of the Russell K Red 50 monitors. It is quite simple: the LS3/5A is a warmer sounding monitor, even slower in terms of speed/pace etc. The Russell K is brighter and faster. A more "modern" sound, I'd say. Not necessarily better, just different! The Russell K would be just fine, if I understand well your expectations.
But if you want something really special and you can afford it...T&F Art, as these are much, much better than any similar bookshelf I've ever listened to. Yes, they are outrageously expensive. If on a budget, give a listen to a pair of Rega RS1 or RX1.
Hope this helped somehow!
Lucio Cadeddu
Wharfedale Linton Heritage 85
Hi Nick,
I'm thinking about buy new Linton Heritage 85 - not the old vintage versions (I'm from Poland, it's hard to find something old with good condition). I'm searching for new speakers for my 25m room and I am little tired. 90% are too bright and technical, 10% too dark and with totally lack of any detail. I'm listening to progressive metal, guitar/drum music, jazz and film music. It is very hard to find good allrounder...
Best wishes,
Maciek - E-mail: pfsmaciej (at) gmail.com
NW
Dear Maciek,
We have not done a review of the Lintons at TNT-Audio, so it is impossible for me to make any comment on them. And of course speaker reviews are dependent on the reviewers room and equipment, so we can do little more than say if a speaker sounds reasonably good without any nasty characteristics.
I sympathise with your problem. I bought my MS Pageant speakers in an era when I could go to a number of hi-fi shops, and audition many speakers to find the one that I liked best. Since then, I have had to build my own speakers to get something that satisfies me. I can only suggest that you look at reviews, both on TNT-Audio, and other review sites, and try to find something in your price range that is worth trying. I do appreciate that the cost of transporting speakers is quite high, but there is no other option except going the DIY route if you have the skills etc.
One other thing that you can do is to try treating your listening room because that can make quite big differences to what you are hearing. There is quite a lot of advice on the subject on the Internet.
I hope all this helps you find your own ideal speaker.
Regards,
Nick Whetstone
Questions on power supply caps and amps
I really enjoyed reading your site and articles on power supplies. This after I cleaned the pots on my amps the last 2 nights. The cleanings were a success, Neutrol is what I used, let me know what you think of that cleaner. A local tech (and Linn Dealer) used that, works great. If there are other cleaners you prefer, by all means let me know.
Now how did I get to your site you may be asking? It turns out my one amp appears to have no name caps in it, I never saw the brand. The other has the ELNA caps as it should (originals), so let's say the no names are a recap and someone wanted to save $ I suppose. This is interesting though, as I thought that no name cap amp was lacking in the bass.
Could this be or perhaps it's something else (me included I suppose)?
Quite a site you have there, I always liked the idea of overkill in design, but times are changing in this world. SMPS etc is taking over, and I'm an old dinosaur that prefers toroid amps. How about you? Do you like the SMPS amps of today or all the defective ones from the past?
As a side note, years go I had a 4 Ohm ported type cabinet (twin impedance peaks) and I tried my Crest7001 bridged and it really struggles like that. It's the nature of low impedance vs the amps reserves. In stereo it was fine, but the lesson learned was that 4 Ohms bridged is something I won't do. If it's up to me, I would wire for higher impedances and get a bigger amp. I wouldn't mind trying an experiment one day of having enough drivers all series and see how it is with a single amp that still doesn't clip.
Also, is there a way to determine the toroid class H amplifiers power output based on the Toroid(s)? I have seen some specs that have me questioning how accurate they are and perhaps I could figure it out on my own.
I will appreciate a reply, great site!
Thanks
Trevor - E-mail: tvormittiag (at) cogeco.ca
LC
Dear Trevor,
I'll try to reply to your questions, since Dejan, the author of those articles, is no longer with us, here at TNT-Audio. Several deoxidizers work nicely. I'm not familiar with the one you use but certainly the CAIG DeoxIT products are excellent and are considered by technicians the best deoxidizers in the market. There exists several different deoxidizers by Caig, just have a look at their website. I reviewed their Power Booster several years ago. It was excellent.
The power supply question is tricky. Generally, good power caps sound better than generic ones. Then we can discuss how each brand can affect the sound of a component, but this is snake oil territory and I'd prefer to avoid such a discussion :-)
Hence - all things being equal (rating, voltage, uF etc.) - it is not surprising that the amp recapped with no name caps sounds bad and lacks bass. It could also be that the caps were already old and dry, who knows? You can perform a quite scientific comparison among different brands, considering all the parameters on the cap datasheet: ESR, ripple current, expected lifetime etc.
That said, some of the most respected and good sounding power supply caps are: Kendeil, Mundorf M-Lytic, Vishay BC, Nichicon KG, Panasonic FM and BHC Aerovox. Perhaps it is true that each cap has its own sonic signature, but I'd avoid being too picky on this! Choose a good band from the above list and you'll be home and safe.
As for amps/speakers partnering, most of the modern amplifiers can drive loads as low as 2 ohm, no problem about that. Finally, I'm sorry I can't help you with the last question regarding class H amplifiers, I'm sure you'll have better luck on forums like DIYaudio...
Hope this helped somehow!
Lucio Cadeddu
Tweeter felt tweak
Hi Mark,
I'm from Italy and I read the article about felt around the tweeter. Sorry for my English.
I have the ProAc 2.5 clone & Naim Supernait, I would try to insert the felt on the ProAc as you were suggesting.
A friend of mine is a sofa maker, so I planned to ask him to cut the felt with a 2d cutting machine. I can design it and give the file on a dwg format to him.
The question is, what measure must be the hole? Not a circle you said, but what exact design do I have to do? Is maybe better a daisy design than ellipse form?
Second question, maybe most important, which kind of glue is the one you suggest to use?
Can you give some specific brand?
I used Allen screw to lock the speaker. I plan to insert the felt on the head of the Allen screw with 4 hole I will do on the felt. But I don't think that with this method the felt can stay without glue. I think I'll need some glue.
Thank you.
Michele - E-mail: michele.mantovani (at) mc1.pr.it
MW
Ciao Michele,
Your English is much better than my Italian! I have mainly food based vocabulary from my visits to Italy for my other job, Art Psychotherapy and Photo-Art-Therapy.
Also you have a perfectly musical second name. This explains your choice of very musical audio equipment.
The picture shows an excellent job you have made when you built the ProAc2.5 clone. From your picture it is clear that you have the correct Scanspeak D2010 Tweeter that already has a similar surface treatment to felt. It is a fine fabric dome tweeter (much better than plastics being self-damping) and powerful motor assembly which is why so many Flat Earth manufacturers specified this tweeter. Beacuse the Scanspeak tweeters already have faceplate surface treatment you may only get a small benefit from a felt lens added.
An ellipse is better than a circle because the distance varies from the acoustic centre. A daisy would be even better, for the same reason. If you have an old Spirograph toy you could make a perfect drawing.
Any rubber solution fabric glue will work. I used Copydex, which smells of ammonia, or the badly maintained toilet of a rough tavern, but this soon evaporates after about 2 days.
Good luck with your experiments and please let us know if it is a success.
Happy Listening,
Mark Wheeler
Help with a Garrard Zero 100
Dear Mr. Cadeddu of TNT Audio,
I have just read your excellent article about a Garrard Zero 100 which you wrote in 1998. I read it all carefully, and found one line especially important in the part about what to look for when checking out a vintage Zero 100. You wrote, "Ask for a listening test: this is the only way to check if the wiring from the cartridge till the RCA sockets is OK. Restoring this wiring can be painful and certainly not easy task for everyone."
Off and on for about 20 years, my turntable has had a problem with an electrical humming sound in the right channel. I have had it fixed several times at one repair shop in Nashville, and the problem returns. I thought it was the way the cartridge head slid into the tone arm and made contact. Then it was the wires under the platter which carried the sound to the RCA socket for the right channel. These have recently been fixed, but within a week, the humming returned. I am losing confidence in my kind, helpful turntable repair man, and I am losing confidence in the turntable. But I have loved it, and I would hate to see it junked or sold for parts. I know you care about these well-made musical power-houses as works of art full of integrity and beauty. Can you help me learn what to do?
I write in the hope that you are still reading emails and collecting and restoring musical equipment.
I do hope to hear from you, and that you are in good health and safe. I am in Nashville, Tennessee, a state in the mid-south of the United States. I believe you must be in Italy. I have visited there 41 years ago and had a very great time experiencing the art, food, culture, and people in Milan, Florence, and Venice. God bless and keep you and your loved ones. I have been sad to see the hard time your country has had due to COVID-19. Now, the U.S. is having a very hard time, and my son lives in New York City.
Your friend in music,
Joseph - E-mail: jonormand (at) aol.com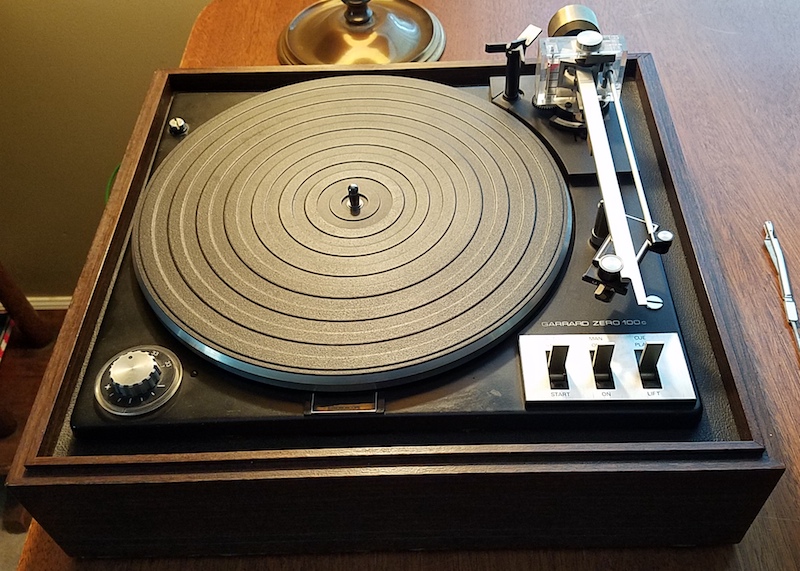 LC
Dear Joseph,
first of all thanks for your kind words! We're having a hard time, yes, but still doing our best to lead a normal life. My warmest wishes to you and your loved ones, as well.
In my opinion, the problem with your Zero, assuming the cartridge and the phono leads are OK, is in the wires from the cartridge carrier to the interconnects. That is, those thin wires in the tonearm. Have those replaced or inspected! A simple tester will unveil where's the problem. Any technician should be able to check wires integrity and eventually fix the problem. Is the phono ground wire connected to the ground screw of the amplifier/phono preamp? You might need to check that one as well.
Hope this helped somehow!
Lucio Cadeddu

Doge DAC7
Dear Roger,
just bought a DAC7 form Doge after reading your review. Great review many thanks! What is the purpose of the dip switch inside the unit beside tubes? You circle it in red on the picture.
Regards,
Rene - E-mail: renehuot (at) oricom.ca

RMcC
Dear Rene,
Thanks for your email. I hope you enjoy your Doge 7 as much as I do. The DIP switch is for noise reduction. It is not discussed at all in my manual, and I will presume that you have not found it in your's. When I experienced hum problems with the DAC, Doge suggested I try setting this switch to ON. It did help but only very slightly. I eventually did find and correct the source of the hum problem.
Best regards
Roger McCuaig

Naim Audio NAC12 & NAP120 review
Dear Lucio,
Thank you for your wonderful review of the Naim NAC12 & NAP120 Vintage Preamp & Power Amp (+ Avondale Audio upgrade). I purchased the original Naim set about 10 years ago on ebay when people were chucking them out for AUD$500. I did not like the sound of the NAC12, so plugged my Audio Research LS1 preamp into the NAP 120. The sound is awesome, like you say it has Pace, Rhythm and Timing in spades! The combination with Audio Research LS1 and Nap120 sounds like a solid wall of sound hitting you compared my Lux MB88 with KT88s which sounds much more subtle and wide.
Should keep it a secret but that NAP 120 really is very special when matched with a decent preamp.
Cheers and keep up your lovely work,
Garry - E-mail: uneedshoes (at) yahoo.com

LC
Dear Garry,
glad to hear you enjoyed my review of that incredible Naim pair! May I suggest you modding the NAC12, if it is still yours? Unplug the phono boards (if you don't use phono) and purchase the new 821 line level boards from Avondale, they are plug & play. You'll be amazed. Many Naimophiles swear by the fact that the NAC12 is one of the best sounding Naim preamps ever made...
In any case, you're right, the NAP 120 rocks!!! Unbelievable.
Thanks for the feedback!
Lucio Cadeddu

Re: Pathephone Model 100
Thanks.
I found the volume rod early; it wasn't quiet enough for Mom, hence the addition of the shirt.
I heard about the needle thing early as well, and haunted shops looking for NOS needles. Eventually I also got two NOS sapphire styli, but have never used them. I now know sources for new manufactured steel needles.
I own Pathe records, and more lateral-cut (what I call RCA-style) records, but the box is under other boxes at the moment. The several that were still in the cabinet when we moved it from my parents' house were moved separately and then put back, including the one on the turntable (The Star-Spangled Banner/Columbia, the Gem of the Ocean).
The only real issue I have is how to rotate the reproducer. I'm leery of just yanking on it.
I'll be seeking motor maintenance next, I suppose. I transported it for weight's sake with the motor platform out of it and noticed grease outside of part of it. It didn't look right but it works and I have a "leave well enough alone" approach to unknown objects, especially if they seem to be operating nominally!
Thanks for your response and further advice.
David - E-mail: dbaker1066 (at) hotmail.com

DH
Hi, David,
Glad I could offer some insights. These old machines are lots of fun. Interesting thing about Pathe: in Europe, the company seems to have offered a wide array of sometimes eccentric designs, but here in the States nearly all its machines seem to have been half-cabinet uprights with straight sides, about as basic a profile as one could imagine. At first glance, most are pretty hard to tell apart, and I'm sure that figures into the distinct lack of enthusiasm they seem to draw from the collectors' market. Of course, being designed to play a special vertical cut record probably doesn't help, either, although I can state with the authority of having played mine like crazy as a kid that they do just fine with steel needle laterals, too.

Incidentally, on the subject of Pathe records, I should mention that Pathe was just as eccentric in their production as it was in some of its designs for machines. Unlike most companies, which recorded by the method we today call "direct to disk," Pathe recorded everything to large diameter cylinders and then dubbed them mechanically to the form in which they would issue, be it standard cylinder, larger-diameter "inter" cylinder, vertical cut sapphire disc (in sizes ranging from maybe 8" or so up to 14" for home play and 20" for some records intended for playback in commercial establishments), or lateral needle cut disc. Sometimes records labeled as having the same recording can have different amounts of music depending on when the "daughter" blank ran out of space relative to the master cylinder.
Thanks for writing back with the extra information. I hope you'll have as many hours of pleasure with your machine as I've had with mine over the years.
Best regards
David Hoehl

UBYTE speaker cables really worth making!
Dear Lucio,
Thank you for how much you have helped me through the free information available on the TNT-Audio website! I recently ended up having to use ancient 79 strand cables with 2mm diameter copper conductors for my speakers (long story!), but knew there was better. A year ago I bought 25m of CT100 coax cable with solid centre conductor and copper foil and successfully made UBYTE-I interconnects, although without soldering as I found the copper foil fragile. I doubted I could make the TNT UBYTE-2 speaker cables described by Thorsten Loesch but fancied making his far simpler original UBYTE ones, described on the same page.
Even with the PVC insulation, they are far superior to the ancient 79 strand in terms of detail (and I suspect frequency response) and were not difficult to make. I attach an instructional photo which might help others. I gently twisted the two conductors, as per John M Risch's method, and applied a cable tie every 2 feet.
For a 4.5m length I get 4.4uH inductance, 711pF parallel capacitance and 0.078 Ohms loop resistance. The 4mm plugs I used were not expensive, so I guess everything was less than UKP20, perhaps even less than UKP15.
Many thanks again for supporting the TNT-Audio website!
Kind regards,
Phil - E-mail: pdmjoker (at) gmail.com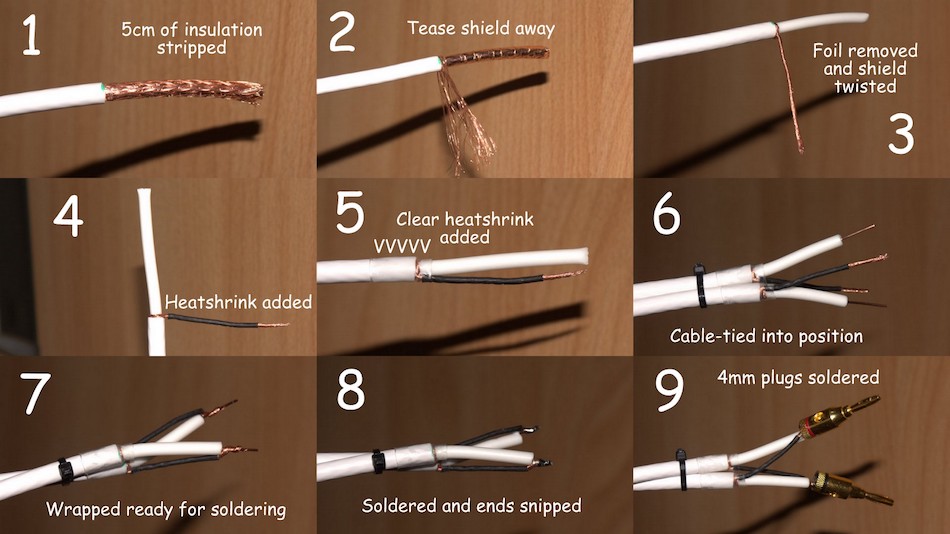 LC
Dear Phil,
many thanks for your kind and precious feedback on our DIY speaker cables design! I'm glad you've found the UByte2s so good in your system. And yes, cables do influence the sound and our DIY route is the less expensive way to experiment their effect on a system. We have many more DIY designs, for mains cables, interconnects, even USB cables, feel free to experiment and report back. Thanks for the clear step by step procedure!
Thanks for the feedback!
Lucio Cadeddu

Pathephone Model 100
I have just been reading a web page from April, 2013, about your Pathephone Model 100. Hoping your email address is still actively monitored! I have one of these, which came to me via a circuitous route from a great-grandfather who died the year I was born. It was placed in my bedroom when I was a teenager, and I was fascinated by it. When my parents' house was emptied for sale, I got it again, and now stays in my guest bedroom. I have made a slow start of showing it off on youtube, here.
You'll see that it seems identical to yours, down to the scrollwork on the front. I'd be interested in tapping your expertise on the subject.
Bests,
David - E-mail: dbaker1066 (at) hotmail.com

DH
Hi, David,
What a pleasure to hear from a fellow owner of a Pathephone, another who had it in his room as a teenager at that! Must be a "David" thing. I don't know which article you saw--maybe this one?--but a photo of my machine in my corresponding bedroom is here. I wish my Pathe had the kind of family history yours does, though; I got mine from a flea market when I first got interested in old records. It's always special when a machine has come down through the family.
Yes, we have the same model, although mine is in mahogany and yours in oak. In that you are lucky; mahogany was more fashionable and sold better back when these machines were new, meaning oak is less often encountered today--and hence a little more desirable to collectors, not that upright "conventional" Pathe machines are exactly in hot collector demand in either wood. (Some of the more exotic designs are another story.) Your video confirmed something I've long suspected: somewhere along the line, somebody cut one bar from the center of my grille, probably because it got damaged. I couldn't tell about yours for sure, but I'd guess it has its original finish. Mine--which, by the way, is sitting about six feet from me--is refinished to the taste of the '70s in a dull "penetrating" type finish, not the glossy varnish or shellac that would originally have graced the cabinet. Oh, well, at least it isn't something that screams "wrong" like polyurethane!

I have a few hints for you. First, about that tee shirt: you don't need it to dampen the volume. If you look at the left side of the machine, toward the back you should see a knob or, if it's missing, the threaded tip of a thin metal rod. That's a volume control. Pull it straight out, and a little wooden shutter will slide across the throat of the machine's internal horn to cut the volume.

Second, the reproducer probably needs rebuilding, which sounds drastic but actually is mostly a process of replacing the rubber gasket tubing that holds the diaphragm in place. Old natural rubber tubing gets hard over the decades, and once it loses pliability the machine's sound becomes harsh and distorted. I wouldn't be surprised if that was why your mother objected that your machine was "too loud." One good source for information about how to rebuild a reproducer yourself and the names of third parties who, if you prefer, can do it for you inexpensively is the Talking Machine Forum.

Third, if you are playing records with steel needles (as is appropriate for lateral cut records--for more, see here), be sure to change the needle with each record side. Lateral 78s incorporated an abrasive into the material to shape steel needles to their grooves, and once so shaped a needle will damage any other groove it encounters. Packs of steel needles are readily available from sources like eBay. If your machine came to you with any vertical cut Pathe discs, don't play them with steel needles, which will destroy them; you need a sapphire ball stylus, again something you can turn up on eBay or from specialist dealers. Pathe discs marked "Actuelle" are lateral cut and OK with steel needles, however. The Pathephone, by the by, has a "universal" reproducer, set in such a way that it will play both vertical and lateral cut discs; you can rotate it in the tonearm to optimize it for either type. Be careful, though--don't try to force it, as the tonearm may well be of pot metal that has swollen and frozen the reproducer in place, in which case too much force will break the tonearm.

Fourth and finally, consider servicing the motor or having it serviced to clean off and replace the old grease, which by this late date almost certainly is too gunky and dirty to provide proper lubrication, risking needless wear to the gears and bearings and whatnot.
There are a few tips to get you started.
Happy listening, and thanks for writing!
Best regards
David Hoehl

Phono preamps
Hi Arvind and Richard, I trust you are both well. I wonder if you can help me narrow down a choice. I've been using a VTL Ultimate preamp for quite a while (along with a pair of their Deluxe 160 monoblocks) but have come down with a serious case of updateitis. I've ordered The Truth preamp and recently bought a pair of PrimaLuna Dialog Premium amps. Speakers are AudioPhysic Avanti III's and the front end is: digital – Roon on a NAS, Sonore's OpticalModule to a Rendu to a Shiit Yggy. Analog is a Dynavector DV20X2 on an Alphason HR-100S-MCS on a SME-10. My problem is what phono amp to buy. I've narrowed it down to one of the phono's that you both reviewed for TNT. The Black Ice F159 or the Lehmann Black Cube SE (probably the II).
My tastes in music vary widely and the system is reasonably revealing. My reading of your reviews is that either would be a great choice. I suppose I'm asking if you can put your heads together and make a recommendation (without prejudice!). Or at the least, if there's anything that either of you might add to your reviews that would help me end this most severe case of updateitis that I've ever had! Cheers,
Geoff - E-mail: geoffrey.binder (at) gmail.com

AK
Hi Geoff,
Unfortunately, in my opinion, that approach is not a viable solution to determine the best phono for you. The reviews seem to have helped point you in the direction of these 2 units, and that is as much as you can reasonably expect the reviews to help you with.
The next step would be to compare the 2 units directly. And in your system and with your music. I strongly recommend level matched AB comparisons, and if you can swing the tests to be double blind, then all the better.
Best regards
Arvind Kohli

Re: Doge 8
Dear Roger,
Thank You for the insightful and in-depth answer!
I will write a short (hopefully) intro to try and create some references before the opinion of the preamp itself. (Skip 2 paragraphs to get the to the Doge impression).
Having a rather modest system few years ago (Pioneer A-A9 and PD D9) with KEF Q300 speakers and an old Rega P2 I tried my best to get some music from it became apparent that it was not happening.
Having heard a few fine sounding systems and reading Salvatore's philosophy of low power/efficient speakers I bought at that time the first Trends 10.1 and was amazed with what the little box could do. Unfortunately, at least in my experience, the old Rega could not deliver music to my taste and after hearing a Thorens 125 mk2 and loving it I decided to try the suspended approach. Having found an old LP12 for a good price and a Musical Fidelity M1LPS I finally started getting some emotions from ye old grooves.
After reading a lot on the Doge 8 and having faith in the unit (blind), once the funds allowed I ordered a Doge Clarity as this would a) Solve my lack of sources on the Trends b) get me a phono that would deliver more music and hopefully get me into higher planes of sound. And it did just that, I was really amazed with the change. Next were the speakers as the Q300 were fine for the price (second hand) but became the choking point and finding a second hand Proac Studio 140 Mk1 I never looked back, second huge leap in everything!
A year later I got a Coincident Dynamo mk1 ex demo in Slovenia to move up from my trusty Trends and this also brought a change for the better in all aspects. So I now apologize for writing a two paragraph genesis which was not causing a narcoleptic attack.
So, Doge 8, great unit, lovely build, solid looks in black in my opinion and a lot of versatility. The sound that first came to mind was transparent, flowing, airy and moving. It really made me listen to music more, with no fatigue (which I am prone to) Hearing only good stuff I decided it was time to try some tubes, I, as Yourself, found a Siemens NOS set of 12AT7 and this moved everything up a notch or three, depending on the aspect, more air, clarity, "legibility" as I like to call it, etc.
Next were phono tubes, I got a set of RCA NOS 12AX7 from a friend which woke up the phono section in a similar fashion. I also removed the shield caps in the phono and added Herbie's dampers with good effect gaining composure and tightening the sound a bit. One last thing that was done was a DIY the power cable which I doubted at first but at the end the differences were apparent, Doge gained some more of the good stuff, more air and flow, less constipation.
There is, I must say a small issue of noise that I get which varies to a degree depending on the time of day (neighbour's AC seems to have an effect on it, if I am not imagining) but still it seems to create more noise that just plugging the Coincident directly in the CD for example. Do You have the same issues and/or any ideas on solving it? (My thoughts are tubes and power).
I do hope that this email did not bore you to a great degree, and some interest might come of it!
Would love to hear Your take on the noise issue and any other experience, if any.
Looking forward to Your reply,
Best regards,
Vuk - E-mail: vuk.miljus (at) gmail.com

RMcC
Dear Vuk,
Always good to read about other peoples experiences and the evolution of their systems. You will be glad to know that I was able to read all the way through without the onset of narcolepsy!
As for my opinion on the effects of AC power noise on an audio system, well, you asked for it! I had a 40 year career as a power engineer and I have extensive experience working with electronic equipment in an industrial environment. Let me start by saying that my comments are specifically directed at electrical noise issues and do not pertain to long-time variations in the electrical supply such as voltage sags. If your neighbor turning on a large compressor causes problems in your audio system that's not a noise problem, it's a power grid stability problem.
Power supplies in audio equipment are designed to do 2 things, 1) convert the AC line voltage to the required power specifications of the device , 2) filter noise. The conversion from AC to DC automatically blocks most of the noise to start with. Typically, the more "high-end" the component, the better the power supply is. It is quite common to see high-end components with massively over sized capacitors in them. Capacitor = filter. Typically, any noise that might possible get through the power supply and into the audio signal path would be extremely sporadic. Think of an event with a duration of a few milliseconds happening a couple of times a day. One experiences more disturbance to listening enjoyment than that from someone knocking at your door or the refrigerator turning on! Furthermore, music is a continuous flow, the only way a noise signal could become an issue would be if it was fairly continuous which again is highly improbable. Usually we don't even hear the fridge turning on because our brain automatically blocks it out because it's not music. Now, think about this; all of the "noise" produced by a tube - harmonics, micro-phonics, random noise inherent in tube operation. One could easily argue that the noise signal form a 300B drowns out the noise coming from the power supply. Yet I absolutely love 300B tubes, as do a vast number of audiophiles. Therefore, in my opinion, unless one's next door neighbor is a large industrial complex such as a car factory or a steel mill, it is highly unlikely that electrical noise would be an issue in sound quality. Yes, I have some audiophile friends who insist on doing their critical listening after 11 PM as they believe that the power grid is noisy during the day. For a typical, North American, residential power distribution grid, the noise contribution from all the private dwellings is like a drop in the ocean. Really, in my younger days I did the math on this. And industrial plants operate 24 hours a day!
In conclusion, electronic equipment is much more sensitive to noise on the signal line than noise on the power line and it is much more difficult to filter noise on the signal line than noise on the power line. Power line noise exists and can cause problems in audio equipment. However I believe that in North America at least, it is much less frequently the cause of audio system noise problems than generally believed.
Best regards
Roger McCuaig

Doge 8
Dear Roger,
after reading You review of the preamp "The Truth" I realized that Your system also includes a Doge 8 which I too have. Few days ago, after getting a new CD player (second hand Audio Note 2.1 mk1) and being underwhelmed by performance I decided to try and plug it directly into my power amp as it has a volume know (Coincident Dynamo mk1). The transformation was not subtle, and my and my friends conclusion was that the CD now performed with less congestion, frequency roll off-s, albeit a little lean on bass (but what was left of it was more coherent).
So my attention came to Your review and the preamp on the test and I wanted to ask how does the unit perform (still in the system?) and did You have any other conclusions along the way?
My other question is if You have any experience in tuning the Doge (which tubes, isolation, cables etc) and how did You manage to bypass the line stage and use just the phono section?
Thanks in advance for Your reply and thoughts,
Best regards,
My system: Coincident Dynamo mk1, Doge 8, vintage Linn LP12, Audio Note CD 2.1x mk1, Proac Studio 140 mk1 speakers.
Vuk - E-mail: vuk.miljus (at) gmail.com

RMcC
Dear Vuk,
Thanks for your email. I do still have the Doge 8 Clarity in my system however since the acquisition of The Truth line stage I typically use only the phono stage of the Doge unit. I am able to do this because Doge was nice enough to modify my Doge 8 Clarity at the factory before shipping it to me. They provided RCA sockets from the phono stage on the back plate. This allows me more versatility when reviewing equipment. Furthermore, the Doge MM phono stage is the best one I own so best use it!
I am still quite impressed by the Doge 8 Clarity and consider it to be at a performance level that would certainly be hard to beat at it's price point. That being said it is no match head to head with The Truth. As I stated in my review, The Truth combines the purity of a high end passive pre stage (except better), with the dynamics and vitality of an amplified pre stage. So I intend to continue bypassing the Doge 8 line stage and running my sources directly into The Truth except for when reviewing specific components which might require preamplification.
With respect to experimenting with various tubes etc. I can tell you that I have had interesting results with tube rolling which, in my opinion, is to be expected when swapping tubes in a high end preamp. My Doge 8 line stage is presently running with NOS Siemens tubes, circa 1970. This has drastically improved the performance vs. the original tubes. The phono stage is running on pre-war NOS Ei tubes which are also excellent.
I am presently using mostly unshielded DIY interconnects. These cables are doing a great job however a lot of care must be taken in the routing of the cables and the proximity of power cables otherwise hum pickup can become a problem. I intend to eventually build a shielded version of the Aircoil interconnect for use in the low level signal path between my MC step up transformer and my MM phono stage. Some may comment that adding a shield to the Aircoil design defeats the original objective of minimizing capacitance however I believe that there is still some headroom in this design for a bit more capacitance without affecting the frequency response. It is noteworthy that the excellent Dynavector interconnect that came with my DV507MK2 tonearm is a shielded cable.
I hope this is useful to you. It would be interesting to read your impressions of the Doge 8.
Best regards
Roger Mc Cuaig

Dayton Audio BTR01 review
Hi, I've just read your article. I want to convert my Cds to a lossless format, and I'm curious to know why you chose Monkey Audio instead of Flac.
Thanks and best wishes from Italy,
Marcello - E-mail: prof.marcello (at) libero.it

DH
Hello, Marcello,
Thanks for asking. I'm afraid the reason for my choice of codec was not very compelling: when I started my "music server" project, and for several years thereafter, my computer was an old Gateway desktop that would run the Monkey's Audio front end but, oddly, not that for FLAC, even though the latter supposedly demands less processing power. By the time I bought a machine that would run FLAC, I'd already ripped all or nearly all my CDs, and not wishing to mix formats I've stuck with .ape ever since. Monkey's Audio does, or at least did, supposedly offer slightly better compression. That said, if I were starting from scratch today, I'd probably do what everyone else does and choose FLAC, just because it has better compatibility with hardware and other software.
Note that no "lossless" codec is going to crunch your files down to a size much smaller than 25%, more typically something around maybe 40-50% for CDs. For 78s, don't figure on doing better than something in the 70s. LPs usually do a little better than 78s, but not all that much.
I believe I've written this before, but just to emphasize: if you are going to rip your CDs, be sure you keep good backups, and note that RAID is *not* a backup solution. On a board I frequent, one computer professional wrote that in that discipline, the general thinking is if you don't have three copies of something, you don't really have it. Ripping and labeling files is not the world's most enjoyable pastime, to put things mildly, and you can take it from me that you do not want to go through that process more than once. I'd also suggest that you think hard about how you want to organize your files before you start. If your collection is all or mostly classical, you may want a different structure from what you'd choose for all or mostly jazz or pop or an equal mix of genres. If you plan to copy only CDs, you may well be able to take advantage of automated labeling software and databases that were developed or perfected only long after I started my own odyssey; if you want to include needledrops, however, you may want to take something like the much more laborious manual route that I have, as described in an article I wrote two or three years ago.
These are just a few thoughts to get you started. Again, thanks for writing, and all the best with your project.David Hoehl

Vintage turntable
David, My less-effective-than-it-was memory suggests that the STD 305 was by Strathearn rather than Strathclyde and I suggest you look under that name on vinyl engine.com for pdf of manual I believe there were M, S and D versions and I seem that recall that the deck (not sure which version) had a reputation for revolving backwards. Still, as I said, it was a long time ago and the old memory is not totally reliable. Good luck.
Charles - E-mail: charly.beagrie (at) talk21.com

DH
Hi, Charles,
You're remembering correctly that the STD 305 came in variants D, M, and S, with the D being the one that has a digital readout and 78 speed. These tables definitely are Strathclyde, however; I own one, and that's the name. The Strathearns were the stm4 and sma2; I've never seen either one "in the flesh," although I saw an advertisement for one or the other on a local classifieds website once. My curiosity aroused, I read about them a bit, and if what I've read is true, as you suggested, apparently they were said to run backwards sometimes. As far as I can tell, neither one had a 78 speed, and if this none too flattering article about the company's history is correct, their motors would not have been up to the challenge of 78 RPM playback. I hope that clears things up about two companies with confusingly similar names.
Thanks for writing!
David Hoehl

Re: Yugoslav tubes
I spoke with Mr. tubes.rs, and here is his interesting story:

Yes indeed, EI tube factory was all Philips, and ECCs were Philips and everything was Philips, but...
Sometime in the 80s tube factories were closing all around the world but there was still a considerable demand. Telefunken could not produce enough, so they asked for some outside help. They approached EI Nis to stamp plates for ECC 83. A deal was signed where TLF will send raw material (nickel iron rolled sheet) EI will make plates and send them back to Germany. Deal was honored, everything OK. However, some surplus sheet was stamped for local use and they made batches of TLF ECC 83 (and maybe others) without authorization, using other quality components and reverse engineering. These tubes have grey plates (German sheet metal).
Later 'fake TLF' production has shining (silver, nickel) plates, this is Soviet sheet metal of inferior quality. Don't know if this applies for Philips based ECCs as well.

Referring back to your message, I would say the statement #2 is closest to what really happened. Given the promiscuity among tube mfrs in those days, I am not surprised any more.
So much about EI Nis. Now I have a question: suppose that The Fisher 100 (EL84 PP) falls into your lap, and you want to just use OPTs, what schematic would you use for that DIY project? I know, I know.. there are myriads of those on the net, any favorite?
To be more specific, your opinion on https://diyaudioprojects.com/Tubes/EL84-Mini-Block-Amps/ or any other favorite?
Best regards,
Vojin - E-mail: vsevic (at) sbb.rs

RMcC
Dear Vojin,
Hi Vojin,
thanks very much for the research on the EI factory, great work. With regards to your question about a DIY design for an EL84 based amp, I have to say that I can't help you on that. My understanding of tube audio circuit design is limited to basic understanding of the various topologies (and of course what they sound like).
Best regards,
Roger McCuaig

Acrylic platter on Rega P1 turntable
I use an acrylic platter on my Rega P1 turntable, what's your opinion on this?
Thanks,
Luca - E-mail: luca.c24 (at) alice.it

RMcC
Dear Luca,
Thank you for your email. I have deduced that you replaced the original platter with an acrylic one. A quick search discovered that the original platter on the RP-1 is made of phenolic resin. Unfortunately I have no definitive information on the differences between these two materials so I can't provide any comment on whether or not this is an improvement over the original. The only thought that I can offer on this change is that the RP-1 is an Entry-Level turntable and therefore may have some issues with driving the new platter if it's mass is significantly higher that the original one.
Best regards,
Roger McCuaig

Re: Yugoslav tubes
We are in deep water now.
Is this the place that sold you the tubes: http://www.tubes.rs/ecc83-ei-yugoslavia-smooth-plates-12ax7/ In the meantime I spoke with the owner of Korato. He should know as he had direct involvement with EI Nis, Manley, KT 90 etc... Long story... (KT 90 is based on PL519).
Anyway, he is adamant that ALL Ei tubes were Philips licences. All machinery and documentation was bought from Philips in the early 60s, probably on cheap as semiconductors were taking over. EI were churnig out vast quantities, mainly for their TV sets. They were not interested in audiophilia, ECCs were sold as 'service' (spare) tubes, very few went into their own products (e.g. PA amps and the like) They never made a tube based HiFi product.
Before I jump into conclusion, I have to check the statement on tubes.rs which reads:
EI Nis has also the same version in silver ("nickel") plates and completely another version on Philips tooling machines, they are ribbed plates.
Can't reach the guy on the phone right now, will let you know his story.
Best regards,
Vojin - E-mail: vsevic (at) sbb.rs

RMcC
Dear Vojin,
thanks for your precious feedback,
Best regards,
Roger McCuaig

Victure players
Hello An Italian friend of mine sent me one of your review (Victure clip sport player) and as mentioned in it the Doodcool player on Amazon site.
Knowing not much in these kind of machines (nor machines in general). I wrote him my generous wife offered me the Bose 700 headphones Bluetooth. Except she knows even less then me. I realized that the main users are the ones that already own very performant cell phone. This is not my case. My passion is music I listent to it everywhere, I have 2 old now i pod 160 go whom batteries begin to be worn out (ant it seem that they are not replaceable) too old any way for Bluetooth. So I look for an appropriate mp3 readers that could match with this superb headphones (noise reduction quite appreciated for the use of 2 or 3 subway hours a day.
I would use it very basicly start a mp3/cd and listen to it till the end. That is the old way using or the way olders use. This for not too expensive (no more then 250 euros but if less i would not cry).
So this Victure or the 16 go in this optic could be the one or do you see better options?
Thanks a lot
Luc - E-mail: lgahery (at) hotmail.com

NW
The Sport Clip is the smaller and lighter of the two Victure players. It has mechanical buttons where the other model has a touch screen interface. Otherwise specs are more or less the same.
I listen to Flac on mine. SC cards are cheap enough now to keep some 'extra' music on a spare one but even with a 16 GB card I find that I have plenty to choose from.
All you do is connect the music player to a USB socket on your compute (a cable is supplied), and copy and paste the files to the player using Windows Explorer or similar.
Nick Whetstone

78rpm turntables
Dear Mr Hoehl
I've read your very interesting articles about 78rpm turntables. I have a few 78s that I occasionally play on an 1950s suitcase turntable, but I was looking for a record player to play them on my hifi system. Being on a tight budget and given this would be an occasional experience, I wouldn't spend too much on the turntable. I was wondering if you have experience with Audio Technica turntables (there are currently 2 78rpm SL-1200 lookalikes in their lineup) and if you would rather recommend one of these over a Lenco L75 or even the Numark, both of which sell used for about the same price as a new Audio Technica.
Thank you
Kindest regards
Andrea - E-mai: holden75 (at) gmail.com

DH
Hello, Andrea,
I have no personal experience with the Audio Technica tables, but a longtime collector friend has one, an ATLP120-USB, which he describes as "a lower-end model (it cost somewhere around $300), which has variable speed but only around 33, 45 and 78." When I asked him about it, back around the time I was writing the series of articles, he said he'd been playing it for 5 years with no problems. I do have experience with one Numark model, as I outlined in one of the articles, and it wasn't good; the turntable became unusable after only two or three years. I'm therefore personally leery of Numark, but, on the other hand, I believe the manufacturer has fixed the design flaw that gave rise to my problem, something to do with elements on the control board overheating as I understand it. My advice about Numark, then, would be to proceed with caution but not necessarily to rule it out. Just be sure you've thoroughly researched that Numark tables no longer have inherent problems, or if you're looking at an older one that it was built after the company addressed them.
As to Lenco, if you can find one at a good price, many collectors swear by them, and by no means just for 78s. Certainly a Lenco table in good condition will have ample flexibility to handle whatever "78" you decide to throw at it, and the line's adherents consider them top notch LP players as well. The problem there is that they have developed a "following" and no longer are the inexpensive solution they once were; moreover, the Lenco fans tend to view an "as found" turntable as just a starting point, needing lots of tweaks and modifications--new plinths, rebuilt arms, and on and on--to become what they consider a world beater. If you don't have time, patience, and money to put into such rebuilding, you may want to stick with something newer, even if it lacks the full potential of an older component. For more (much more!) information about Lenco, I'd suggest you browse the Lenco Heaven website, which has an abundance of information about these old warhorses and their care and feeding. Good luck with your search!
David Hoehl

Yugoslav tubes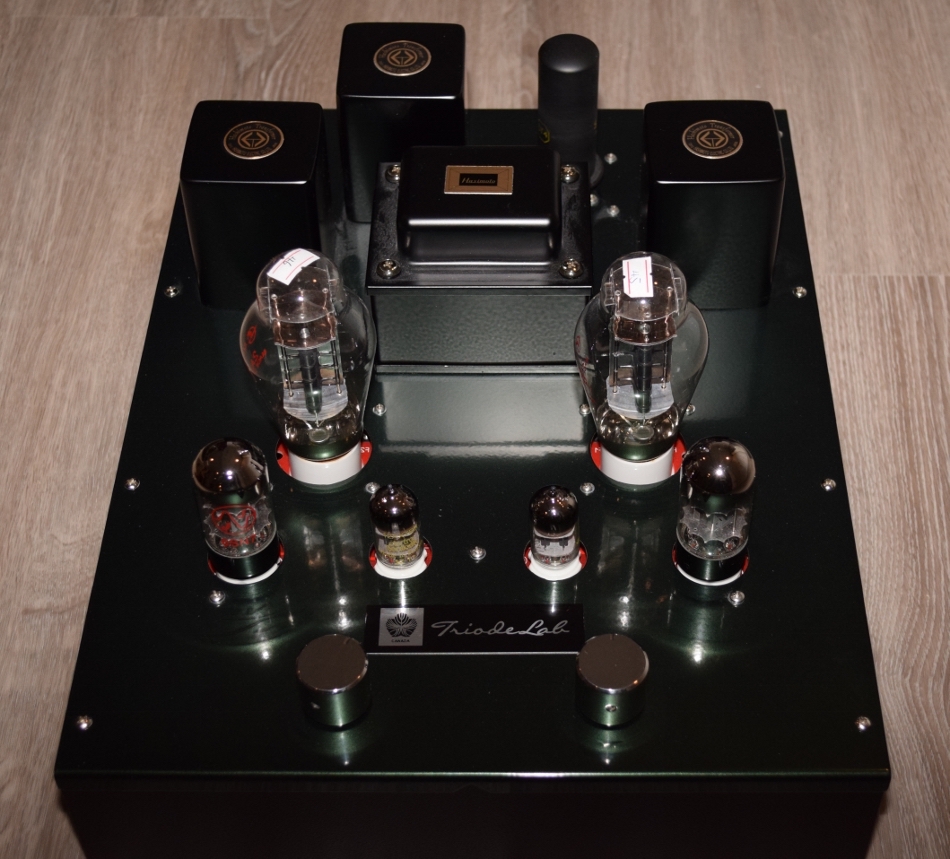 Dear Sir,
I read with interest your review of Triode Lab 2A3-EVO in TNT-Audio. May I point to slight inaccuracy in the text. You claim 'I was quite tempted to try my NOS Ei 12AX7 tubes that were made in pre-war Yugoslavia on Telefunken machinery'.
To my best knowledge the EI Nis factory, who was the only tube producer in Yugo, used Philips licences and equipment. Majority of tubes were made for TV sets, with P heating. They did make ECCs (that is 12A,,, for you) for radio/audio, EL84, EL34, They did not make KT88, tried their own KT90 instead (nothing special). ECCs from Nis are highly regarded among audiophiles, yes they are very good, comparable to Mullard (same construction).
I am positive about Philips connection, they may have bought some machinery from Telefunken later, but I doubt it.
Best regards from Belgrade,
Vojin - E-mail: vsevic (at) sbb.rs
RMcC
Dear Vojin,
Thanks very much for your email. I did some research on the internet and found the following:
The company that sold me the tubes indicates on their web site that they were built identical to the Telefunken tube.
On an audio blog I found an owner who says that they were made possibly on Philips tooling but were a copy of the Telefunken design.
A NOS tube seller in Ankara writes that they were made with the Telefunken design and tooling.
I have found several other blogs and web sites that indicate Telefunken tooling was used.
Of course it is entirely possible that someone mistakenly wrote that these tubes were made on Telefunken tooling and it got picked up and spread all over the Internet. Let's hope that some TNT reader can provide a definitive answer to this question.
Roger McCuaig

Re: Cambridge CXC CD transport
Hi Chris,
I solved the problem. Yesterday, I went to one of the most amazing hi-fi stores I have ever seen - crammed with fantastically presented gear (Nautilus2 in Rzeszow, https://nautilus2.pl if you're ever in this part of the world). They set up my X-DAC with a CXC and it worked! The HDCD light came on immediately, so I don't know what those guys at Cambridge Audio are smoking. They are simply wrong. Sorry to bore you with my ongoing story but at least now I can enjoy the CXC to the full.
Best regards,
Conor - E-mail: conormcnamara (at) verizon.net

CT
Hi Conor,
thanks for letting us know the positive outcome!
Happy listening,
Chris Templer

Victure Clip Sport player
Hello,
An Italian friend of mine sent me one of your reviews (Victure clip sport) and as mentioned in it the Dodocool on Amazon site. Knowing not much of this kind of machines (nor machines in general) I wrote him my generous wife offered me the Bose 700 headphones Bluetooth. Except she knows even less then me. I realised that the main users are the ones that already own very performant cell phones. This is not my case. My passion is music, I listen to it everywhere, I have 2 old now ipod 160 go whom batteries begin to be worn out (ant it seem that they are not replaceable), too old any way for Bluetooth. So I look for an appropriate mp3 reader that could match with this superb headphones (noise reduction quite appreciated for the use of 2 or 3 subway hours a day).
I would use it very basicly start a mp3/cd and listen it till the end. That is the old way using or the way olders use. This for not too expensive (no more then 250 euros but if less I would not cry. So this Victure or the 16 go in this optic could be the one or do you see better options?
Thanks a lot,
Luc - E-mail: lgahery (at) hotmail.com

NW
Hi Luc,
Both the two Victure MP3 players on Amazon are very good, and even better given their price. What I am finding is that Bluetooth connection seems to be a bit hit and miss on all this modern gear. The Victures that I have here will connect to one pair of Dodocool Bluetooth headphones, but not another Dodocool model. So what you need to do is find out if your Bose headphones will work with the Victure players (you can ask on Amazon). The supplier seems very keen to help with such information).
My view of buying this sort of gear is that it will eventually break no matter how much that we pay for it. So buying cheap is sensible, and honestly doesn't have to mean low quality sound. For listening on the go, there will always be some background noise, even with noise-cancelling headphones, so spending hundreds on these items is (IMHO) overkill.
Let me know if you need any more help.
Regards,
Nick Whetstone

Cambridge CXC CD transport
Chris,
I just read your review of this unit. Can you please let me know if it transfers all the CD data to the DAC. I have a wonderful Musical Fidelity X-Dac, which can process HDCD format CDs. I have been unable to ascertain whether the CXC will transfer the necessary information. Some reports say yes, some say no. Would appreciate your advice.
Regards,
Conor - E-mail: conormcnamara (at) verizon.net

CT
Hi Conor,
The CXC is a CD only player. It does Not read SACD's. I have found it to be excellent and (although this may sound stupid) as good at reading a CD as my pc drive. Keep in mind a pc CD drive has the ability to read at up to 54X speed unlike any normal CD player I have heard of. This point was the reason I moved from my Jolida player. Even using the digital out on the Jolida the Philips drive was not getting all the information from a CD.
Hope this helps,
Chris Templer

DAC comparison
Hello Nick, Happy New Year.
I have been following your writing for awhile now and feel it very accurate from my experiences and refreshing free from all the advertising end of it.
I have a good question, how do you compare the Mhdt Pogota dac to the new Jolida Dac? They both have tubes to upgrade as well as coupling capacitor upgrades.
Please give me your opinion on how they stack up.
Best regards,
Paul - E-mail: audioman58 (at) gmail.com

NW
Hi Paul,
Thanks for your kind comments. As I have not heard the Jolida DAC I can't make any comparisons.
Regards,
Nick Whetstone

Audio Note R Zero II
Hi Graeme,
Thanks for the review on the Audio Note R Zero II phono. Have you listened to a Simaudio Moon 310LP phono? I have one and just love it, running into a MF NVista 800 and a pair of ATC SCM 11's from an old LP12. I've always enjoyed tubes and a local store is bringing in a R Zero phono. Trouble is it's so hard to demo these things. Their unit might take months to break in. Their amps and speakers won't be the same. The room is different etc. I noticed that you gave the Graham Slee it's due in the review and just wondered if you'd ever listened to any of the phono stages by Simaudio Moon?
Cheers,
Stephen - E-mail: goodridge.s (at) shaw.ca

GB
Hi Stephen,
Thanks for taking the time to write - it's nice to know people appreciate what we do!
I've never listened to any of the Moon range I'm afraid (or certainly not in any familiar circumstances) so I can't compare the AN directly. The AN and GSP units are both highly enjoyable and I could happily live with either. The GSP is more precise sounding whereas the AN is disarmingly musical. My personal CEC PH53 sits somewhere between the two and as such is a great compromise unit.
Maybe taking your deck and your SIM unit to your dealers would be of benefit once their AN has a few hours on it? You'll at minimum be able to see the differences even if it won't be exactly the same as at home. From what I've read about the 310LP you're in for a surprise - whether it be a good one or a bad one only you can decide.
Kind regards,
Graeme Budd

TNT Readers' Corner archives (most recent at bottom)
[ 01/2000 | 02/2000 | 03/2000 | 04/2000 | 05/2000 | 06/2000 | 08/2000 | 09/2000 | 10/2000 | 11/2000 | 12/2000 | 01/2001 | 02/2001 | 03/2001 | 04/2001 | 05/2001 | 06/2001 | 07/2001 | 08/2001 | 09/2001 | 10/2001 | 11/2001 | 12/2001 | 01/2002 | 02/2002 | 03/2002 | 04/2002 | 05/2002 | 06/2002 | 07/2002 | 09/2002 | 10/2002 | 11/2002 | 12/2002 | 01/2003 | 02/2003 | 03/2003 | 04/2003 | 05/2003 | 06/2003 | 07/2003 | 09/2003 | 10/2003 | 11/2003 | 12/2003 | 1/2004 | 2/2004 | 3/2004 | 4/2004 | 5/2004 | 6/2004 | 7/2004 | 9/2004 | 10/2004 | 11/2004 | 12/2004 | 1/2005 | 2/2005 | 3/2005 | 4/2005 | 5/2005 | 6/2005 | 7/2005 | 9/2005 | 10/2005 | 11/2005 | 12/2005 | 1/2006 | 2/2006 | 3/2006 | 4/2006 | 5/2006 | 6/2006 | 7/2006 | 9/2006 | 10/2006 | 11/2006 | 12/2006 | 1/2007 | 2/2007 | 3/2007 | 4/2007 | 5/2007 | 6/2007 | 7/2007 | 9/2007 | 10/2007 | 11/2007 | 12/2007 | 1/2008 | 2/2008 | 3/2008 | 4/2008 | 5/2008 | 6/2008 | 9/2008 | 10/2008 | 11/2008 | 12/2008 | 01/2009 | 02/2009 | 03/2009 | 04/2009 | 05/2009 | 06/2009 | 07/2009 | 09/2009 | 10/2009 | 11/2009 | 12/2009 | 01/2010 | 02/2010 | 03/2010 | 04/2010 | 05/2010 | 06/2010 | 07/2010 | 09/2010 | 10/2010 | 11/2010 | 1/2011 | 2/2011 | 3/2011 | 4/2011 | 5/2011 | 6/2011 | 7/2011 | 9/2011 | 10/2011 | 11/2011 | 12/2011 | 01/2012 | 02/2012 | 03/2012 | 05/2012 | 06/2012 | 09/2012 | 10/2012 | 11/2012 | 12/2012 | 1/2013 | 2/2013 | 3/2013 | 4/2013 | 5/2013 | 6/2013 | 7/2013 | 9/2013 | 10/2013 | 9/2013 | 11/2013 | 12/2013 | 1/2014 | 2/2014 | 3/2014 | 4/2014 | 5/2014 | 6/2014 | 9/2014 | 11/2014 | 12/2014 | 01/2015 | 02/2015 | 03/2015 | 04/2015 | 05/2015 | 06/2015 | 09/2015 | 10/2015 | 11/2015 | 12/2015 | 1/2016 | 2/2016 | 3/2016 | 4/2016 | 6/2016 | 7/2016 | 10/2016 | 11/2016 | 12/2016 | 1/2017 | 2/2017 | 5/2017 | 06/2017 | Year 2018 | Year 2019 ]

[ Home | Staff & Contacts | DIY & Tweaks | Listening tests | HiFi Playground | Music & Books ]